Kanye West Premieres 'Follow God' Music Video
Filmed in Wyoming, this video features Kanye West along with a rare appearance his father, Ray West.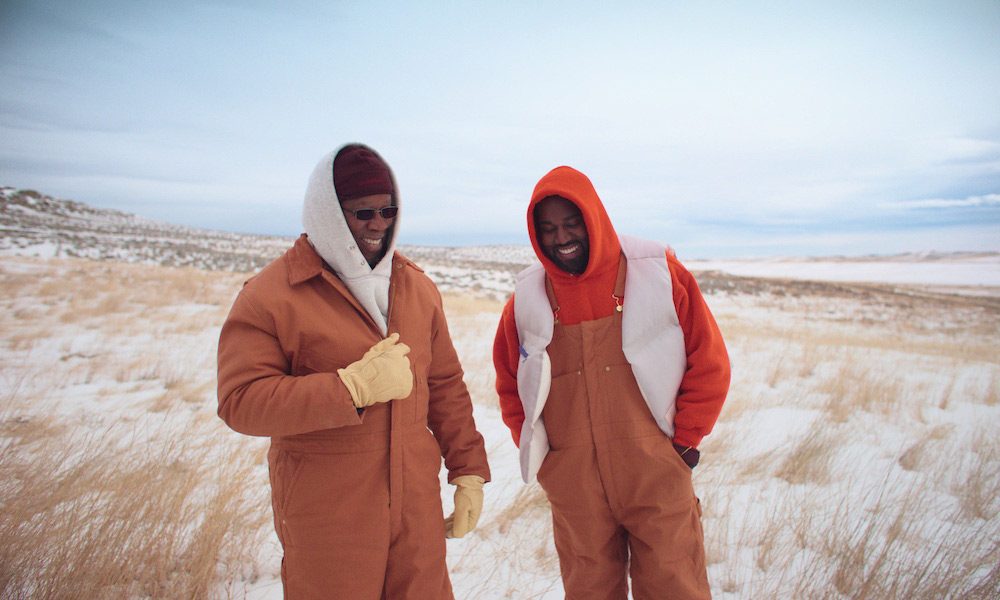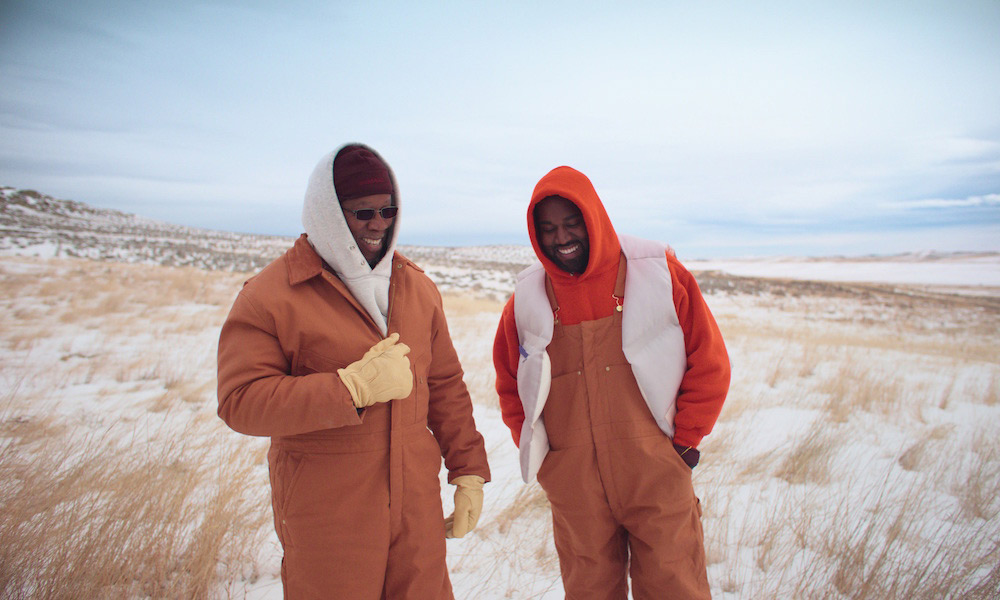 Kanye West premiered the new music video for his single 'Follow God' off his No.1 hip-hop and gospel record, Jesus Is King.
Filmed in Wyoming, this video features West along with rare appearance his father Ray West, which is fitting considering YE address his complicated relationship with his father on the track. As the two of them drive around sitting side-by-side in an ATV, doing donuts in the snowy Wyoming landscape, the two of them look like a happy father and son. In a voiceover, his father remembers when the first time his children saw snow.
"Instead of creating your own footprints, you can follow in the ones I've already made," he says.
Halfway through the visual, a title card comes up on screen that features a passage from Kanye.
"My dad came to visit me at one of our ranches in Cody, Wyoming. He talked about his love for fishing and how he would like to come here in the summers. It took me 42 years to realize that my dad was my best friend. He asked me, 'How many acres is this?', I told him 4000. He replied with these three words: "A black man?".
'Follow God' features a sample of Whole Truth's 1969 song "Can You Lose by Following God', and landed on the Billboard Hot 100, along with every track off Jesus Is King. Of all the tracks, 'Follow God' debuted the highest on the chart in the Top 10 at No.7, followed by 'Closed On Sunday' at No.17.
Along with hosting his Sunday Services, Kanye has been doing a string of interviews and press appearances, including leading a discussion at The New York Times DealBook Conference earlier this week.
"This has been taken out of every single one of my interviews so I'm going to say it now: My father's a Black Panther, my mother was arrested to fight for us to have the right to vote, but it was the right to vote for who we tell you to vote on."
He also reiterated his intention to run for president one day in an interview with Fast Company.
"When I run for president in 2024, we would create so many jobs that I'm not going to run, I'm going to walk."
While Kanye hasn't toured in three years, the MC also expressed that he is planning to begin touring "right away".
Listen to Jesus Is King here.
Format:
UK English