Killer Mike Shares Two-Part Video For 'Don't Let The Devil/Motherless'
Killer Mike's 'MICHAEL' is out June 16.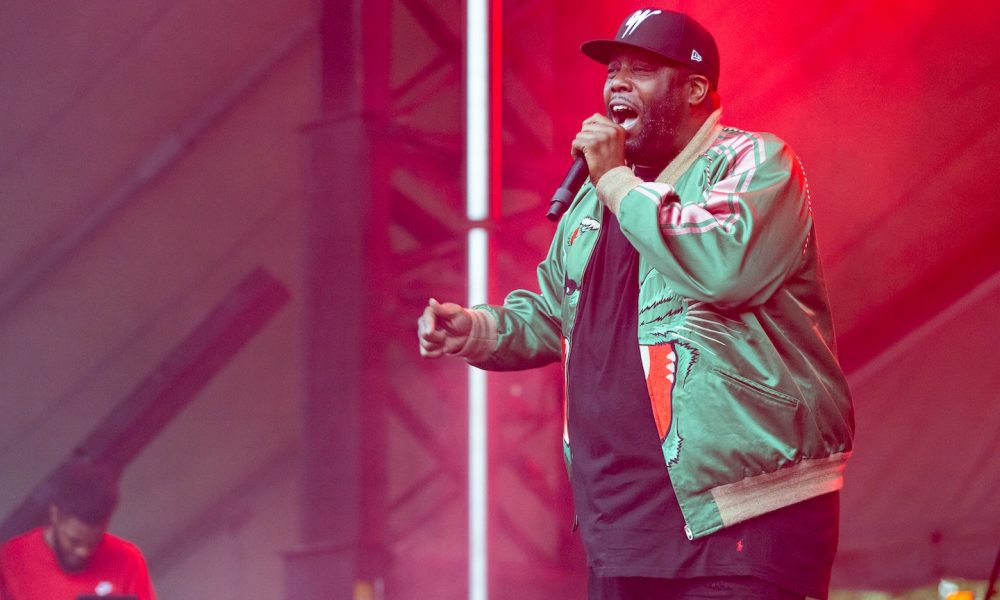 Killer Mike has shared a two part short film tribute to his late mother comprising a pair of songs from his forthcoming album MICHAEL (out June 16 via Loma Vista Recordings), including his most recent single "DON'T LET THE DEVIL (feat EL-P & thankugoodsir)" and the previously unreleased song "MOTHERLESS (feat Eryn Allen Kane)."
In keeping with the album's nakedly autobiographical nature, the two-parter kicks off with Mike digging through keepsakes in his mother's Atlanta home when he discovers and smokes a joint among her belongings that unlocks a wave of memories.
Killer Mike - Don't Let The Devil ft. EI-P, thankugoodsir (Official Music Video)
"DON'T LET THE DEVIL," directed by Davi Peña based on a treatment by EL-P, is a joyful and nostalgic homage to the parties Mama Niecy used to throw in the family's home. Mike notes: "El's heard me talk about these bohemian-artsy-disco infused parties my mom used to throw when I was kid. I'd hear everything there- that's where I first heard Grandmaster Flash, Kurtis Blow & Whodini. So when we were trying to figure out what the video for 'DON'T LET THE DEVIL' should be – Jaime came back with this treatment written out and I cried at the end. What's even crazier is he didn't know what we were doing for 'MOTHERLESS' either but that's the magic I guess."
"MOTHERLESS," directed by Shane Smith, is a somber tribute to the impact she had on all around her, culminating in a recreation of the moment Mike rapped the phrase "my Momma dead" in the recording studio, realizing after that it was the first time he had spoken those words aloud.
Killer Mike - MOTHERLESS ft. Eryn Allen Kane (Official Music Video)
"When I first played Dion (No I.D.) the album he said two things – one of which was that I was essentially holding something back and that was the song 'MOTHERLESS,'" Mike explains. "It was the last song made for the album because I hadn't uttered these words out loud since her transitioning. When I tell the story of my mother the tales told include one when I walked in on her attempting to take her own life- it gets to the heart of how deeply sensitive an artist and human she was. She survived, was diagnosed bi-polar and depressed; she fought that until the day she died.
"She lived a beautifully rich outlaw of a life and I am honored to show her as the total beautiful badass she was." He continues "These aren't meant to be sad videos or eulogies. This is a celebration of a BAD A__ BLACK GIRL from the westside of Atlanta. She's been affectionately called OG Mama Niecy by the many people she helped stay on their path."