'Late Night Basie' Album To Match Modern Talents With Jazz Genius
The latest taste of the album is 'St. Thomas' by the Soul Rebels, Cimafunk, Nicholas Payton, and Weedie Braimah.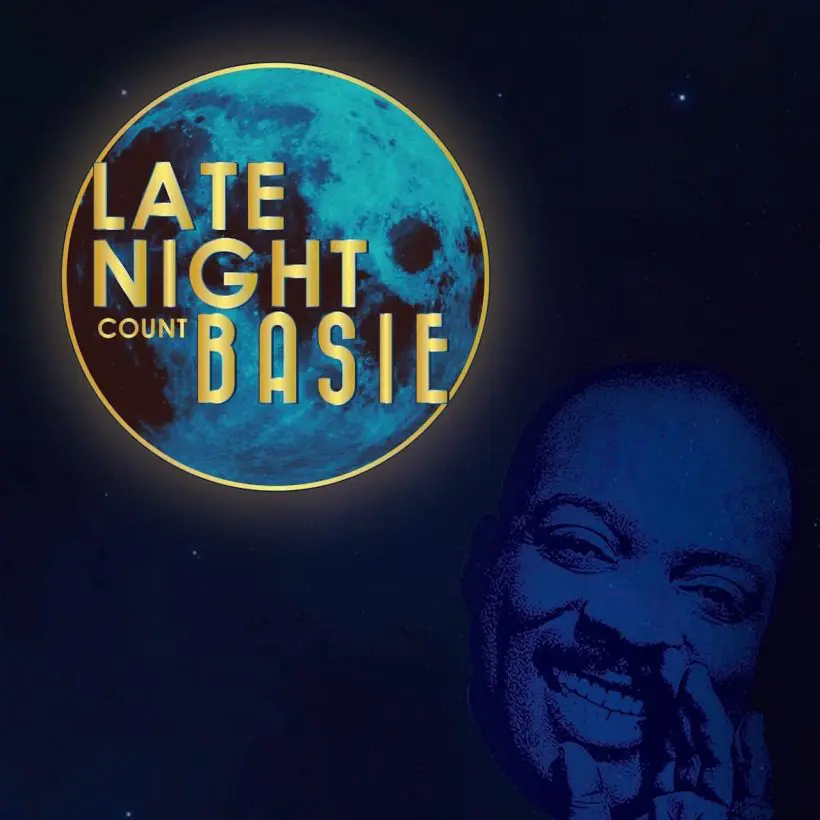 Late Night Basie, a new album of modern-day interpretations of the work of jazz genius Count Basie, will be released on April 7 on the Primary Wave Music label, distributed by Green Hill Music.
The album captures the spirit of the world-famous jazz pianist and bandleader by matching a range of modern-day talents with classics from the Basie catalog. It features interpretations by Terence Blanchard, Talib Kweli, Nicholas Payton, the Count Basie Orchestra (directed by Scotty Barnhart), Cimafunk, Larkin Poe, the Soul Rebels, Lettuce, Jazzmeia Horn, Ray Angry, Will Lee & Shawn Pelton, Jimmy Vivino, Weedie Braimah, and others.
Late Night Basie – "St. Thomas" The Soul Rebels Ft. Cimafunk, Nicholas Payton & Weedie Braimah
The latest preview of Late Night Basie is a version of "St. Thomas" by New Orleans soul/brass group the Soul Rebels; Grammy-winning New Orleans jazz trumpeter Nicholas Payton; Cuban Afro-funk Grammy nominee Cimafunk; and Ghanain djembe player Weedie Braimah.
Producer Paul Peck's goal was to explore the depth of Basie's influence via seemingly unrelated artists. "I see Basie as an artist who didn't care about overwhelming you with a torrent of notes. He made the right choice in the right place at the right time to create space to hear and absorb the intent and feeling of the music," says Peck. "This quality among others makes him so universally understood and so impactful, that he is the core of an almost infinite number of musical variations."
Rob Dippold, partner & president of digital strategy for Primary Wave Music, notes: "Putting together this tribute album to Count Basie has been a labor of love over the last several years. As we strive to continuously develop fresh and tasteful approaches to celebrate (and create new IP) for our iconic song catalogs, this release will introduce Count Basie to new generations of music lovers while respecting his existing fanbase."
Late Night Basie (Tribute Album) – "Didn't You" Lettuce Feat. Talib Kweli (Official Music Video)
The first taste of the album was a reading of "Didn't You" by Grammy-nominated funk act Lettuce and hip-hop artist and activist Talib Kweli. The track was written by saxophone great Frank Foster for Basie's bestselling April in Paris album. It now features a leadoff, funky bass drum figure before the alto sax of Ryan Zoidis and Benny Bloom's trumpet blend and bend the notes of the first chord, on top of Erick Coomes' bassline, all within the first four bars of the song.
Kweli adds his signature social commentary and incorporates references to Basie's life, joining the dots from Basie's swing to hip-hop. "Providing inspiration for them black and brown babies," he raps. "Piano lessons for 25 cents a session, got him counting all their blessings while he fattened up the rhythm section."
Pre-order Late Night Basie, which is released on April 7.
The full Late Night Basie tracklist is:

"Didn't You" Lettuce (Feat. Talib Kweli)
"One O'Clock Jump" – The Count Basie Orchestra (Feat. Jazzmeia Horn & Ray Angry)
"Blue & Sentimental" – Larkin Poe (Feat. Will Lee & Shawn Pelton)
"M-Squad" – The Count Basie Orchestra (Feat. Terence Blanchard)
"Jumpin' at the Woodside" – The Count Basie Orchestra (Feat. Jimmy Vivino & Ray Angry)
"St. Thomas" – The Soul Rebels (Feat. Nicholas Payton, Cimafunk & Weedie Braimah)
"One O'Clock Jump" (Bonus track) – Danny Jonokuchi & the Revisionists (winners of DownBeat Magazine's inaugural Count Basie Contest)