Lewis Capaldi Sings 'Wish You The Best' On Night One Of 'The Voice' Season Finale
The track is featured on Capaldi's new album 'Broken By Desire To Be Heavenly Sent.'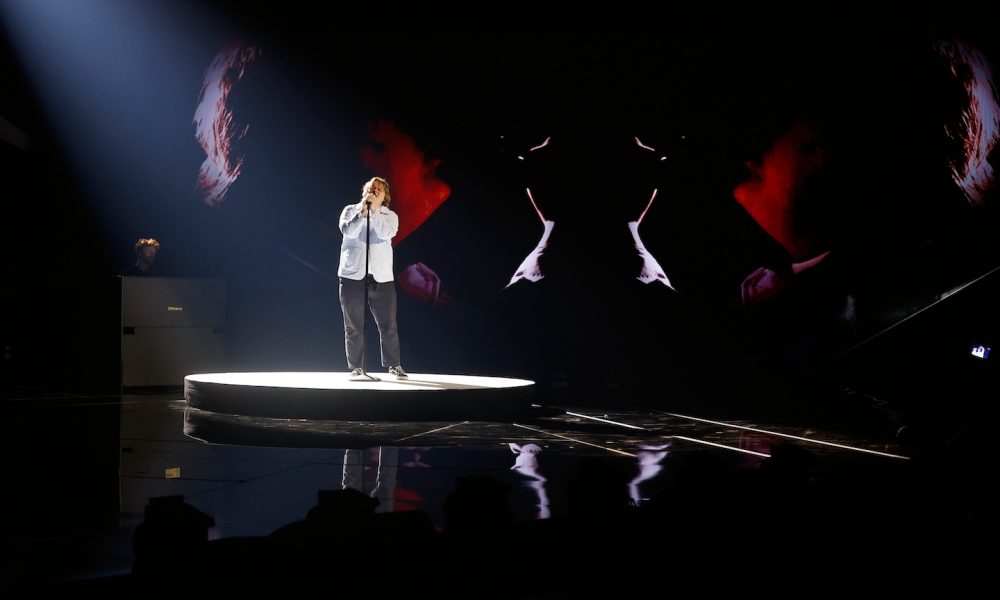 Lewis Capaldi stopped by night one of the Season 23 finale of The Voice to offer up a rousing and stunning performance of his new epic track, "Wish You The Best." Check out the performance below.
Earlier this week, The UK's Reading & Leeds Festival announced that Lewis will be playing an exclusive stripped-back live show in advance of his upcoming headline slot at the two-city festival this year.
At what is billed as his "most intimate gig for years," the show will see Capaldi supported by James Marriott at The Wardrobe, Leeds on June 6. Tickets will be available via ballot to those who have already purchased a Reading and Leeds festival ticket (both day or weekend are valid), with all profits from ticket sales going to charity. Visit the Reading & Leeds Festival's official website for further information
The news of Capaldi's small venue Leeds show arrives after the singer-songwriter confirmed he would also be playing an intimate gig in Glasgow on June 7, when he will be playing at the Scottish city's 02 Academy.
Last Friday, May 19, Lewis Capaldi released his hugely anticipated second album, Broken By Desire To Be Heavenly Sent. One of the year's most hotly-anticipated releases, the new record, released via EMI Records/Capitol Records, sees the Scottish singer-songwriter ramp up the raw, emotional honesty and soaring vocal performances of its predecessor. He worked on the sophomore record with super-producer Max Martin, Grammy-winning producer/songwriter Malay, and longtime collaborators including producer/songwriter Phil Plested.
Broken By Desire To Be Heavenly Sent features the chart-topping singles "Forget Me," "Pointless," and "Wish You The Best." The latter song recently became the artist's fifth consecutive No.1 single in the UK.
Capaldi's new music has garnered considerable praise from the critics. The New York Times described "Wish You The Best" as "the logical inheritor of "Someone You Loved" — cataclysmically depressing, but somehow triumphant and engineered for universal acclamation," adding that the singer has "a scorched cannon of a voice, and it's best deployed on songs about anguish. To date, his career has lurched forward one vocal bloodletting at a time."