Moby Shares New Version Of 'Walk With Me' Ft. Lady Blackbird
The track also features on Moby's new album Resound NYC, due out on May 12.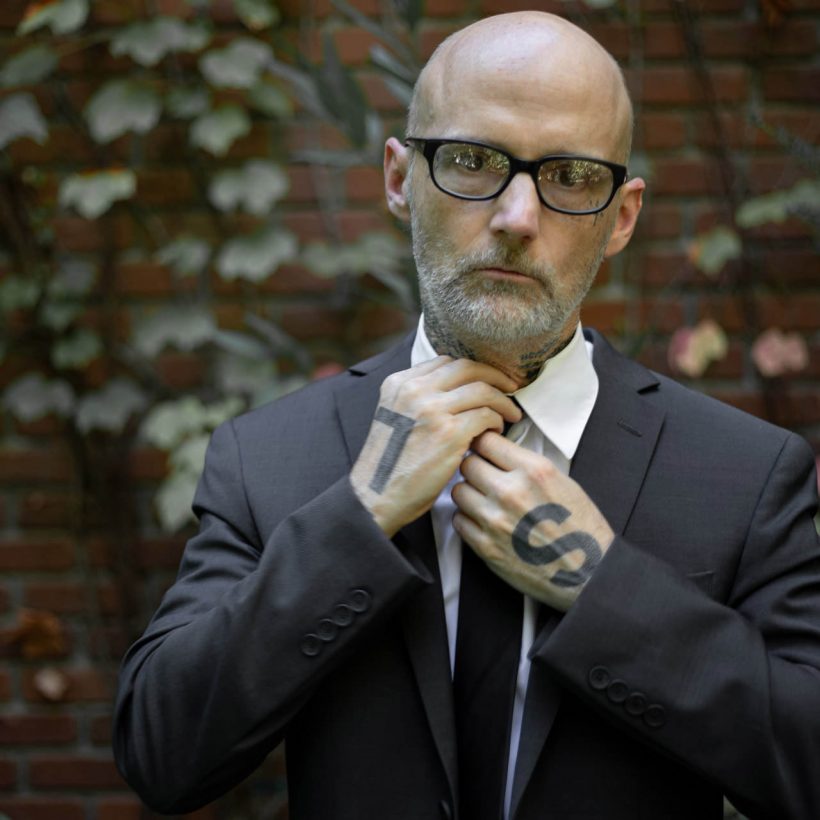 Moby teams up with the highly acclaimed jazz/soul/blues singer-songwriter Lady Blackbird to create an orchestral rework of his iconic 2009 track "Walk With Me," originally featured on the 2009 album Wait For Me.
"Walk With Me" is a haunting, sweeping soundscape that rumbles like a storm approaching beneath her soaring, captivating vocals, and is taken from Moby's forthcoming new album, Resound NYC, set for release on May 12, 2023 through Deutsche Grammophon. You can check the track out below.
Walk With Me (Resound NYC Version)
Says Moby, "There are a lot of amazing voices on the planet, but honestly almost no one has a voice as distinctive and remarkable as Lady Blackbird."
"When I first heard the song "Walk With Me," I was reminded of being a child and singing in the church. For me, that's going back to where it all began…. So we decided to open the shows with it and bring people into the ceremony!"" says Lady Blackbird, whose debut album Black Acid Soul garnered 5* reviews and won unanimous praise across all UK media.
On Resound NYC Moby reimagines and orchestrates fifteen of his most iconic tracks written or recorded in New York from the years 1994 to 2010, with guest vocalists including Gregory Porter, Ricky Wilson (Kaiser Chiefs), Margo Timmons, and Amythyst Kiah. Last month Moby shared "In This World" featuring Marisha Wallace.
always centered at night was launched last year as an outlet for a fascinating variety of singers working with Moby to make music that is beautiful, melodic, atmospheric, and, at times, challenging. Since its inception it has featured collaborations with Gaidaa (transit), José James (ache for), Akemi Fox (fall back), serpentwithfeet (on air) and Aynzli Jones (medusa), with collective streams of over 15m across platforms.
Resound NYC is the follow up to Moby's acclaimed album Reprise (May, 2021), which featured guests including Kris Kristofferson, Mark Lanegan, Jim James, and Skylar Grey.
While many of the vocalists on Resound NYC are well known names, others are less familiar: Moby discovered P.T. Banks singing in a wedding band in Texas, while the elderly father of mesmerizingly soulful Danielle Ponder joins her on the remake of "Run On."
The music pioneer's 20th studio album reflects perhaps the most defining era in Moby's musical life, from his former home and birth place New York City. It was there he began his music career playing in punk rock bands, and dj'ing at underground clubs in and around New York.
After dj'ing and touring live through the 90's, in 1999 Moby's breakthrough album Play became not just a commercial success but a global phenomenon. He had already enjoyed hits with "Go," "Feeling So Real," and his version of the "James Bond Theme" and had been asked to remix everyone from Michael Jackson to Freddie Mercury, but the smash hit Play changed everything. As we entered a new millennium, he turned electronic music on its head.
"Before I discovered punk rock, I grew up with classic rock," says Moby. "My first concert was Yes at Madison Square Garden in 1978. So it was super compelling revisiting my songs and seeing whether they held up with a more traditional, non-electronic, orchestral approach."
Revisiting his past whilst reimagining his future has resulted in Resound NYC, an album packed full of thrilling music, a classic reworking of definitive and era defining songs, once again reminding us of the incredible scope and relevance of Moby's musical talent. (The original version of "When It's Cold I'd Like to Die" recently featured in Netflix's Stranger Things finale).
"An orchestra can be anything, it can be whatever the composer wants it to be," Moby says. "So rather than having every song receive the same orchestral treatment, I kind of built a bespoke orchestral approach for each song."
With Resound NYC, Moby reconsiders not just the evolution of his own work, but also a time, a place, and even a transformation in our world:
"When you think of the '90s," he says, "Bill Clinton was President; the rave scene was this utopian, idyllic world; the Soviet Union had ended; climate change was just an idea for a book that Al Gore was going to write. Back then, making music was this celebration of the potential that our world had, that our culture had. And now it's almost a refuge in an at times terrifying and apocalyptic world."