New Memoir By Harvey Lisberg, Former Manager Of Herman's Hermits, 10cc
The book is billed as 'uproarious, frank and moving,' and tells of a life 'that started in Salford and ended up in Palm Springs.'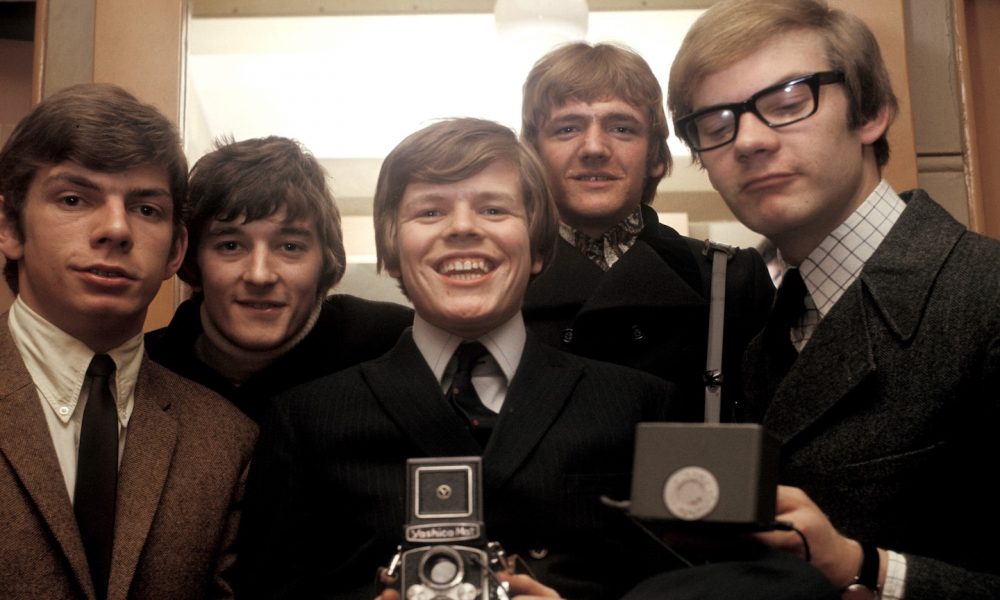 Harvey Lisberg, the former manager of Herman's Hermits, 10cc, Barclay James Harvest, and many others, will have his autobiography published by Omnibus Press on March 30. I'm Into Something Good: My Life Managing 10cc, Herman's Hermits & Many More! describes how a young accountant in Manchester first found his true vocation when he discovered Herman's Hermits and took them to the top of the charts worldwide.
The memoir is billed as "uproarious, frank and moving," and contains Lisberg's memories of his adventures on the road with Herman's Hermits; his frustrations in championing then-unknown songwriters Tim Rice and Andrew Lloyd Webber; his days managing the brilliant four-way creative hub that was 10cc; and the challenges of looking after the "bad boys" of snooker, Alex "Hurricane" Higgins and Jimmy "Whirlwind" White. Also part of the story are other artists to benefit from Lisberg's guidance, such as Tony Christie, Barclay James Harvest, Sad Café, and the Chameleons.
'Met heroes and villains, fulfilled his dreams'
The book tells of a life "that started in Salford and ended up in Palm Springs…in which he travelled the world, met heroes and villains, fulfilled his dreams, spent a fortune on good living, family and friends, and never took himself or his achievements too seriously."
Listen to uDiscover Music's 10cc Best Of playlist.
Testimonials for Lisberg have come from the likes of Herman's Hermits frontman Peter Noone, who said: "Harvey came along and turned us into stars. He believed in us when no one else cared," and Sir Tim Rice, who added: "Harvey was one of the very first to recognise potential in Andrew and myself. He spotted Joseph as a winner way before it became one."
10cc's Lol Creme describes the book as "a really good read," and the late Tony Wilson, well known as a record label owner, journalist, and TV presenter, once said of Lisberg: "He virtually invented modern management. In terms of the UK's music history, there really is no one like Harvey."
Pre-order I'm Into Something Good: My Life Managing 10cc, Herman's Hermits & Many More!