New Documentary Details Don McLean's Legendary Hit, 'American Pie'
'The Day the Music Died: The Story of Don McLean's 'American Pie' premieres July 19 on Paramount+.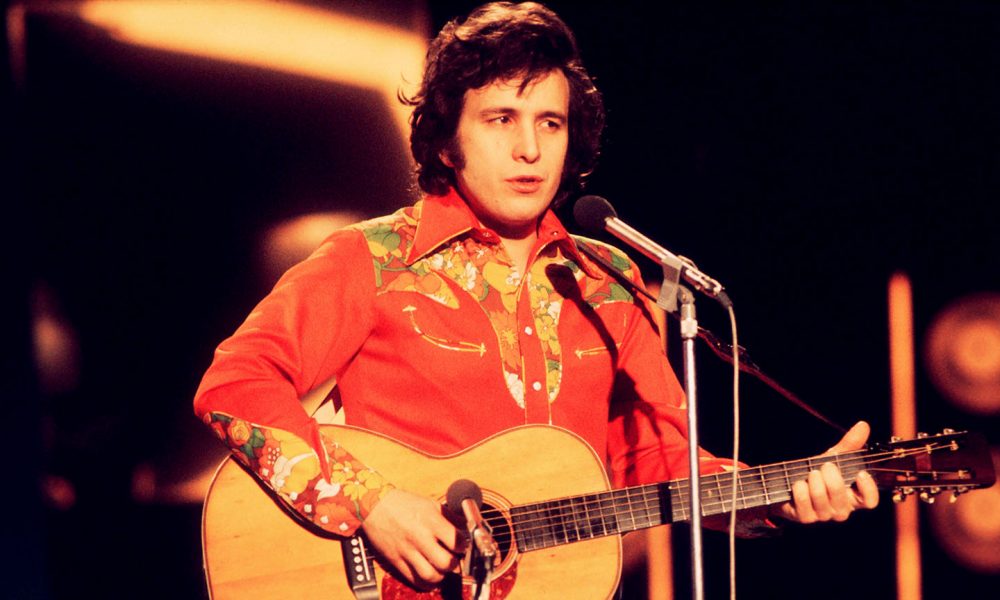 There's probably no other song that encapsulates a moment in U.S. history the way that singer/songwriter Don McLean's iconic "American Pie" does. For the first time ever, he unlocks some of the secrets behind the song for the new documentary The Day the Music Died: The Story of Don McLean's American Pie, premiering exclusively on the Paramount+ channel on July 19.
The Day The Music Died: American Pie | Official Trailer | Paramount+
America was at a cultural crossroads at the start of the '70s. When McLean wrote the 1971 blockbuster, the country was still experiencing a kind of collective PTSD from the shocking events of the '60s, like the assassinations of Martin Luther King Jr. and Bobby Kennedy, civil rights turmoil, and the onset of the Vietnam war that was still going on.
The dynamic between this and the utopian ideals of the baby boomers is captured in the song, with highly symbolic post-Dylan lyrical imagery and an irresistible, anthemic chorus, all wrapped around the central metaphor of "the day the music died," when Buddy Holly, Ritchie Valens, and The Big Bopper died in a 1959 plane crash.
McLean was a virtually unknown newbie before the song was released. After its arrival, he was hailed as a major voice of his generation. The song remains just as embedded in our cultural consciousness half a century later, and the documentary, produced by Spencer Proffer, digs into the legendary song's backstory, its creation, and its impact on society.
Don McLean - American Pie (Lyric Video)
It's safe to say any song that's been covered by both Madonna and Weird Al Yankovic has a broad appeal. The testimonials of everyone from Garth Brooks to Brian Wilson add insight to the film, and the participation of younger artists like Jade Bird underline the song's cross-generational reach. The documentary is part history lesson, part musical analysis, and part sociopolitical statement, but it consistently looks at its subject in a fresh way.