Questlove To Auction Some Of Vinyl Collection For Food Education Groups
The livestream auction will begin Friday, April 7 at 3:15 pm ET.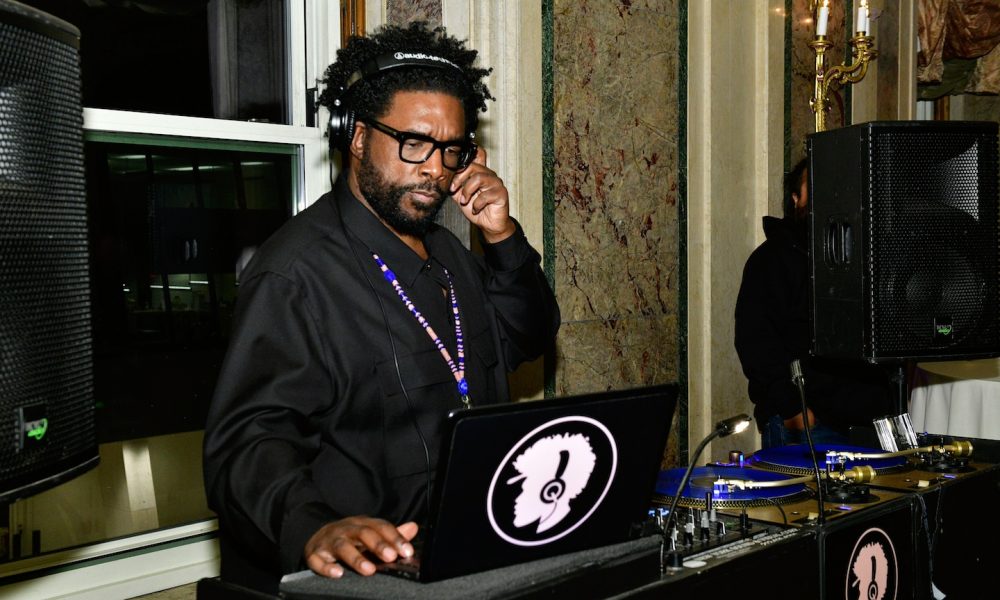 Questlove is auctioning some of his 200,000 vinyl records via Whatnot and donating the proceeds to the Future of Food Entrepreneurship Program and the Food Education Fund.
Shop the best of The Roots' discography on vinyl and more.
The Future of Food Entrepreneurship Program is a summer program working with companies in sustainable food, pairing high school students with these groups, while the latter supports students pursuing the culinary arts in New York City.
The auction will take place in a livestream on Whatnot, during which Questlove will also select a fan to accompany him to A-1 Record Shop in New York on National Record Store Day–a trip that'll also be livestreamed, with Quest talking about his record collection.
Among the albums up for auction are The Awakening's Hear Sense Feel (1972), The Soul Searchers' Salt of the Earth (1974), The 24 Carat Black's Ghetto Misfortune's Wealth (1973), James Brown's Hot Pants (1971), and more. The livestream will begin Friday, April 7 at 3:15 pm ET.
In other Questlove news, it was recently confirmed that he will direct and executive produce a new live-action remake of Disney's classic movie The Aristocats. The Roots star directed his first film with the documentary Summer Of Soul, which was released in 2021 and captured the 1969 Harlem Cultural festival. It won the Grand Jury Prize at Sundance Film Festival in 2021, as well as a Grammy and an Oscar in 2022.
The remake of The Aristocats will be Questlove's first foray into directing a feature film and is described by Deadline as a "live-action/hybrid reimagining" of the 1970 animation. The Roots founder will also oversee the music for the project, while Will Gluck and Keith Bunin will write the script.
The Aristocats follows a family of cats in Paris who learn that they are in line to inherit a fortune from their owner. However, when their owner's butler kidnaps them and takes them out of the city, they have to join forces with a rural tomcat to get back home and to what's rightfully theirs.
Listen to the best of The Roots on Apple Music and Spotify.