You Gotta Slow It Down: Reliving The-Dream's 'IV Play'
Terius Nash's sudden foregoing of foreplay was deeper than sex on 'IV Play.'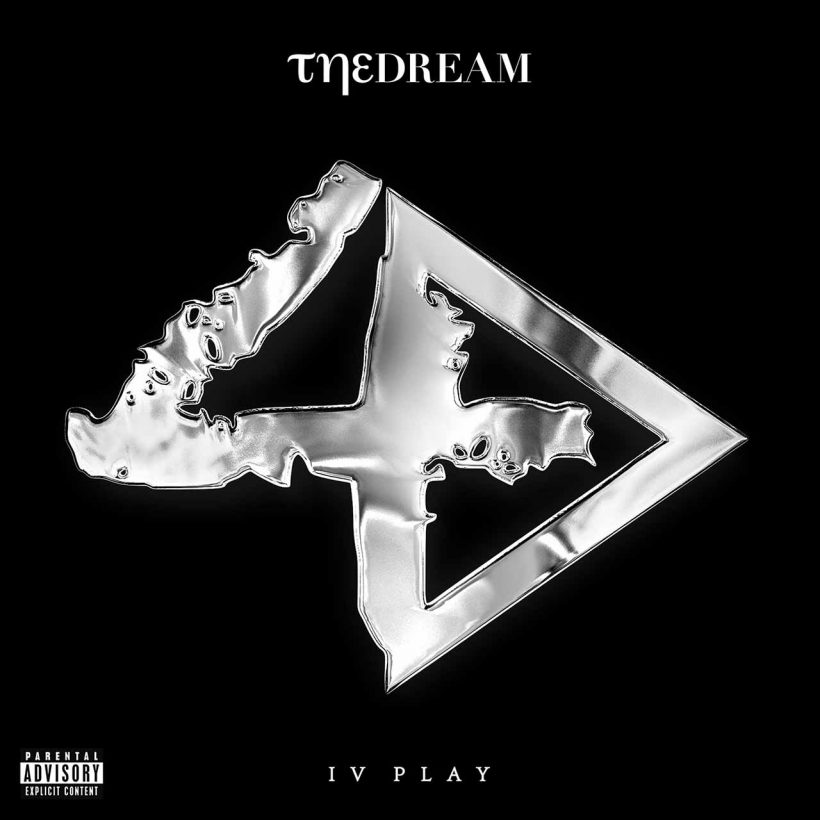 The year was 2013, and Terius Nash was officially fed the f–k up. Yes: he of the cutesy "ellas" and "ayyys," the cherub-cheeked guy who wrote "Baby" for Justin Bieber and chivalrously shared his umbrella with Rihanna, who six years prior just wanted to play with your hair and watch you try on different shades of MAC lipstick. All that, and still the singer/songwriter better known as The-Dream felt no closer to the R&B A-list than he had when he'd kicked off his solo career with 2007's impeccable Love Hate; instead, it felt like a new generation had skipped the line straight to the top. "Not dying for an award – you can keep the trophy, I could really care less," he spat unconvincingly on"Form of Flattery," the scathing finale of 2011's 1977 album that railed against imitators who never gave him his props. (Later, he'd call the track his "Pimp C moment.") He'd continue that train of thought onstage at an NYC show the following year, sparking a Twitter beef in which The Weeknd called him a "Hamburglar lookin' ass n***a." The best R&B songwriter of the past decade could catch not one break.
Listen to The-Dream's IV Play now.
"I don't give a f–k about the foreplay – I want it now," went the chorus of "IV Play," the title track of Nash's fifth album. From the guy whose idea of a 12-step program was LARPing R. Kelly's debut, the sentiment initially seemed like an inconceivable shift in programming from the self-proclaimed Love King. But as a wise prophet said that same year: it's levels to this shit.
Nash's best love songs are rarely just about love, and his best f–k-me-now songs are rarely just about f–king. Moreso than any other working R&B artist, Nash's songs have always been filled with brilliantly meta overtones – an interplay between his life as a songwriter, a performer, and a real-world human being, in perpetual tug of war. Leading up to IV Play, that intertextuality between life and art occasionally took the form of straight-up music criticism: when he sang, on 2011's "Ghetto," that "She want that old thing back, that ride it like a pony," it wasn't just a tale of nostalgia-f–king an old flame but an R&B purist's lament – a subtle requiem for the unapologetically sexy days of Ginuwine's "Pony." Nash's sudden foregoing of foreplay was deeper than sex; it was about his growing impatience at getting the credit he'd long since been due.
IV Play may be The-Dream's least balanced album – packed with more features than he'd ever previously included, some of its tracks felt like excuses to flex his star-studded Rolodex – but five years later, its high points remain some of the most underrated in his catalog. There was "Too Early," a heartbroken, hungover blues song with Gary Clark Jr. about a relationship's unraveling sparking an all-encompassing downward spiral ("My heart's hurtin' but the bill's due / Car note and the rent, too"); you can practically picture the empty bottles of Wild Turkey littering the studio. Mid-album climax "Michael" might be Nash's best song this side of "Yamaha"; it's also his truest tribute to his childhood idol, Michael Jackson. Where 2009's "Walking on the Moon" had veered too close to pastiche, "Michael" simply channeled MJ's spirit while fitting perfectly into Nash's oeuvre – the charming piano chords, the snap-&-B bounce, the music history references ("Dirty Diana, hop up in this Phantom"). It was a soundtrack perfectly suited for the late spring stroll to the bar just as much as it fit the next morning's walk of shame; judge if you must, but when Terius Nash sings, "F–k a love song, I need to f–k you," you take heed.
The-Dream - Michael (Explicit)
But the most essential piece of IV Play's puzzle is the one that speaks most directly to The-Dream's continued legacy. "Slow It Down," the regular edition of the album's final track, is preceded by a brief interlude, where we hear Nash scoff: "Man, I don't know what the f–k is up with all these wack-ass uptempo songs and shit. I mean, they want that muhf–kin' '07 shit." And then, bang, we are hit with "Slow It Down" – a closing statement if there ever was one, and a track that takes it back to 2007 Dream as thoroughly as promised (Fabolous verse included). "I know they ain't gonna play this on Top 40 radio," he sings over his signature doo-wop keys, lending new irony to the nickname "Radio Killa." And then, climaxing into ecstatic vocal harmonies, he delivers the most loaded chorus of his career: "She's backing it up on me / DJ, you know you wrong / Enough with the motherf–king dance songs – you gotta slow it down!" It's one of his deftest intertwinings of life and art: a catchy hook that doubles as a thorough critique of the music industry and a righteous defense of his place within it. "Always with you, baby, I'll never sell out / Them other n****s had to do a dance record or the label wouldn't put 'em out," he sings with theatrical sweetness, at once a promise to his core fanbase and a shot at his peers' overwhelming lack of creative integrity.
The-Dream - Slow It Down (Explicit) ft. Fabolous
Years later, "Slow It Down" remains Nash's essential mission statement. Maybe he'll never get the credit he deserves as an R&B auteur from a mainstream audience – but for those who really get it, his songs will live forever.
Listen to The-Dream's IV Play now.
Editor's note: This article was originally published in 2018.