Reneé Rapp Embraces Her Wounds In 'Bruises' Video
The new track appears on the deluxe edition of her 'Everything To Everyone' EP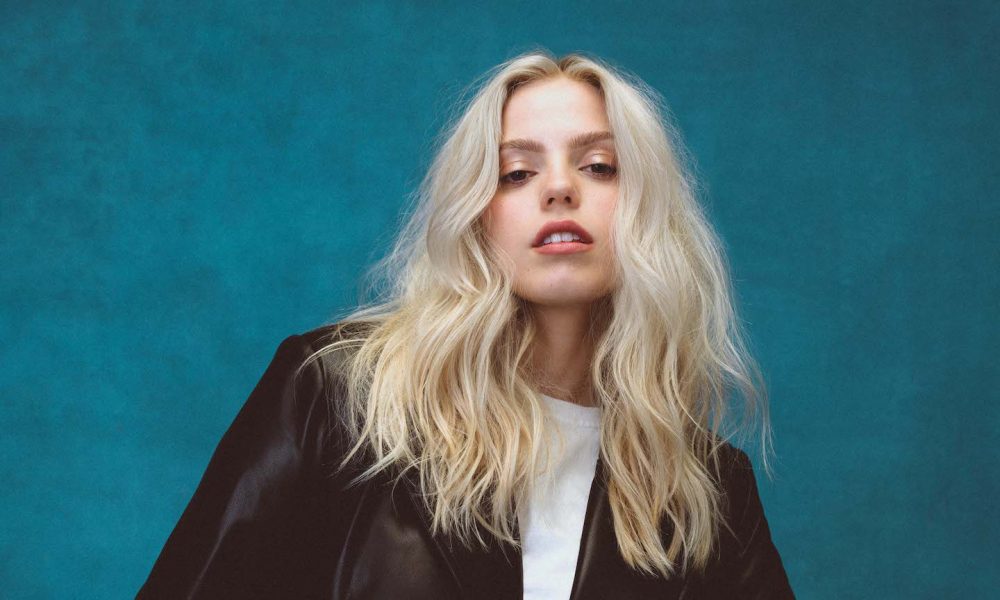 Reneé Rapp has shared a music video for her new track "Bruises," which follows the star as she weathers a storm of metaphorical attacks.
"All my friends make sweet fun of me, I guess it's funny but the truth's I bruise easily," she sings in the song, later adding: "I'm down to be the joke, metaphorically though/You could flip me inside out and they would show black, purple and green."
The Hannah Lux Davis-directed video highlights the track's message of her love-hate relationship with being sensitive and easily wounded, with Rapp taking several knives to her chest as she wanders around the city. By the end, though, she's pulling the weapons out of her body and using them to cut up her dinner.
Reneé Rapp - Bruises (Official Music Video)
Everything To Everyone was originally released in November and now comes with two new songs – "Bruises" and an expanded version of the EP opener and title track. Since the EP's original release, Rapp has sold out every headline show she's performed, including her debut UK show at O2 Forum Kentish Town last month, while generating over 100 million global streams.
The EP also includes the singles "Don't Tell My Mom," "Tattoos," and "In The Kitchen," which have helped push the star to more than 5 million monthly Spotify listeners and three tracks charting on Spotify's U.S. Viral Songs Chart simultaneously.
Outside of music, Rapp is also making a name for herself as an actor. She stars in the HBO Max series The Sex Lives Of College Girls as Leighton, while she will reprise the role of Regina George – a part she made her own on Broadway – in the upcoming Paramount+ feature film adaptation of the musical Mean Girls.
Buy or stream Everything To Everyone (Deluxe Edition).
Everything To Everyone (Deluxe Edition) tracklist:
1. Everything To Everyone (Intro)
2. In The Kitchen
3. Colorado
4. Don't Tell My Mom
5. What Can I Do
6. Too Well
7. Moon
8. Bruises
9. Everything To Everyone (Extended Version)