Rita Lee, Brazil's Queen Of Rock And Os Mutantes Founder Dies Aged 75
The pioneering artist and feminist icon, who sold more than 55 million records during a six-decade career, died at home after a battle with cancer.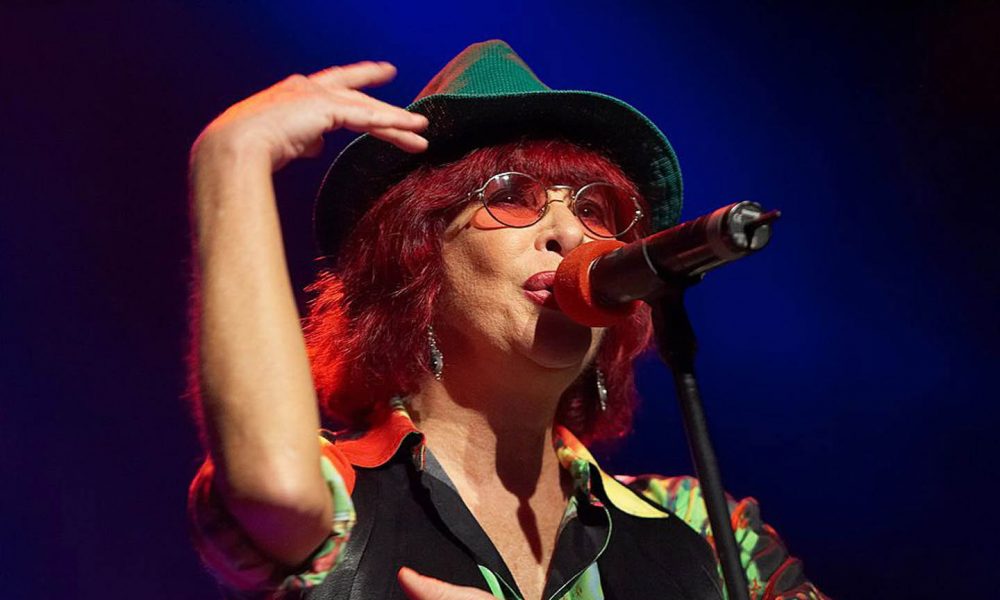 Rita Lee, the influential Brazilian musician, composer and founder of the trailblazing band Os Mutantes, has died at 75, prompting emotional tributes to the woman often referred to as Brazil's undisputed "Queen of Rock."
Lee was diagnosed with lung cancer in 2021.The pioneering artist and feminist icon, who sold an estimated 55 million records during her six-decade career, went into remission last year but died at her home in São Paulo on Monday night, May 8.
"At this moment of profound sadness, the family thanks everyone for their affection and love," read a message on Lee's Instagram account, inviting fans to a public wake at the city's Parque Ibirapuera, one of Latin America's largest parks.
News of Lee's death sparked an outpouring of emotion and reverence towards one of the most important figures in contemporary Brazilian music. Brazil's culture minister, the singer and composer Margareth Menezes, hailed her as a "revolutionary woman."
"The world has lost one of the most unique and incredible people who ever existed," one of her sons, João Lee, wrote on social media. "What an intense and spectacular life you had. Admired and loved by so many people. So ahead of your time."
Rita Lee's huge domestic following was matched by an army of international fans, reputedly ranging from the Nirvana singer Kurt Cobain to King Charles III.
In 1988, the Daily Mirror reported that during a British embassy banquet in Paris, the then Prince of Wales had asked for a Rita Lee record to be played. When the appropriate LP found its way on to the turntable, the future king "already knew the words by heart," the British newspaper claimed.
Rita Lee Jones de Carvalho's first forays into the world of music did little to hint at the stardom to come. As a young girl born in São Paulo to an American father and a Brazilian mother, she took classical piano lessons but, according to one newspaper report, suffered from stage fright and wet herself during one audition.
Rather than retreat from performing, however, Rita Lee threw herself into music, founding the seminal psychedelic-rock group Os Mutantes in 1966 with Arnaldo Batista and Sérgio Dias.
"[The group] has come from another planet to take over the world," the singer-songwriter declared in her first interview with the Folha de São Paulo newspaper.
The subversive, left-field outfit became a key part of Brazil's Tropicália movement which, spearheaded by composers Caetano Veloso, Tom Zé and Gilberto Gil, blended traditional Brazilian music with electric instruments and foreign influences
"The bottom line is that we were light years ahead of everyone else," Rita Lee remembered in a 2001 interview with the New York Times.
An immediate sensation in Brazil, it took Os Mutantes several decades to find international fame and recognition – but it did arrive eventually. Kurt Cobain met the group during a 1993 trip to Brazil, hailing their "revolutionary" sound and the "guts" they showed producing such daring music during the 1964-85 military dictatorship.
Lee left Os Mutantes in 1972 but not before helping produce a staggering catalogue of classics including "Balada do Louco, " "Baby" and "Ando Meio Desligado."
As a solo artist, Lee went on to record a succession of equally successful and irreverent hits such as "Amor e Sexo" and "Lança Perfume." Her more than 40 albums included a 2001 bossa nova-infused homage to The Beatles called Here, There and Everywhere.
In her 2016 autobiography, Rita Lee wrote what she hoped would be her epitaph. "She was never a good example," she wrote. "But she was a good person."