Rolling Stones Enlist Lady Gaga, Stevie Wonder For 'Sweet Sounds Of Heaven'
The new track is a slow and soulful number with a strong gospel vibe.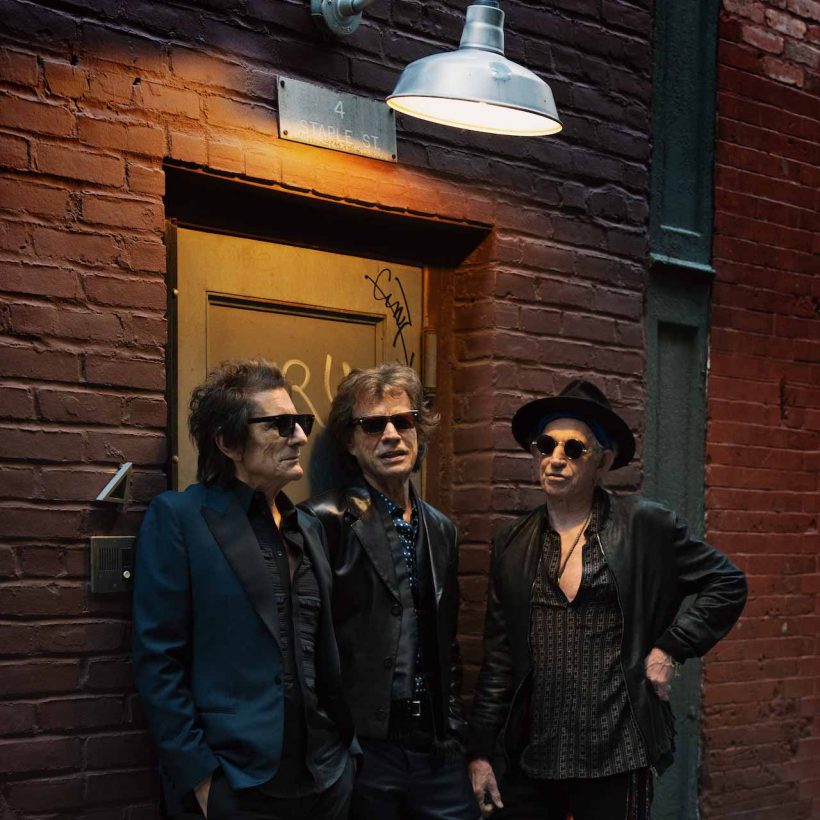 The Rolling Stones have unveiled the second track from their upcoming Hackney Diamonds album. "Sweet Sounds of Heaven" is the penultimate song on the set, and features Lady Gaga on vocals and Stevie Wonder on Fender Rhodes, Moog and piano.
Shop the best of the Rolling Stones discography on vinyl and more.
In contrast to the ebullient, rocking sound of "Angry," the new track is a slow and soulful number with a strong gospel vibe, accentuated by Mick Jagger's lead vocals and some spontaneous call-and-response exchanges with Gaga. The track is further underpinned by Wonder's inspired accompaniment and a powerful horn section of James King on saxophone and Ron Blake on trumpet, playing a bass line created by Stevie.
Both star guested the main sessions for Hackney Diamonds, which took place from last December to this February at Henson Recording Studios in Los Angeles, with producer Andrew Watt at the helm. In his first time working with the Stones, the American producer-musician also plays bass on the track and on much of the album, while Keith Richards and Ronnie Wood exchange guitar riffs.
"She's a really great singer and I'd never heard her sing quite that style before," Mick Jagger told Apple Music. "Not exactly. We did it live in the room and that was a great experience, her just coming in the room and her just opening up and seeing her bits and feeling her way and then getting more confident.
"And then we came back and then did some extra parts that we hadn't done on the day and then we did some tidying up and we were just in the overdub room, really face-to-face, getting them really tight, the parts really tight, and then being slightly competitive and screaming."
Mick Jagger: The Rolling Stones "Sweet Sounds of Heaven", Lady Gaga & Stevie Wonder | Apple Music
He added: "It's all played live. And of course we did overdubs, but it's all played in the room. Yeah, there's that moment, especially in that session where we had Stevie, and you're feeling your way out a little bit and then you do that soul ending, which is you do sometimes on stage where you stop and you start. It's very kind of tried and tested redoubling thing. But, yeah, I mean, it really feels like, yeah, it is played live…it was a good moment."
Pre-order Hackney Diamonds, which is released on October 20.