Ronnie Hawkins, Rockabilly Original, Mentor Of The Band And Others, Dies At 87
'The story of The Band began with Ronnie Hawkins,' wrote Robbie Robertson in tribute.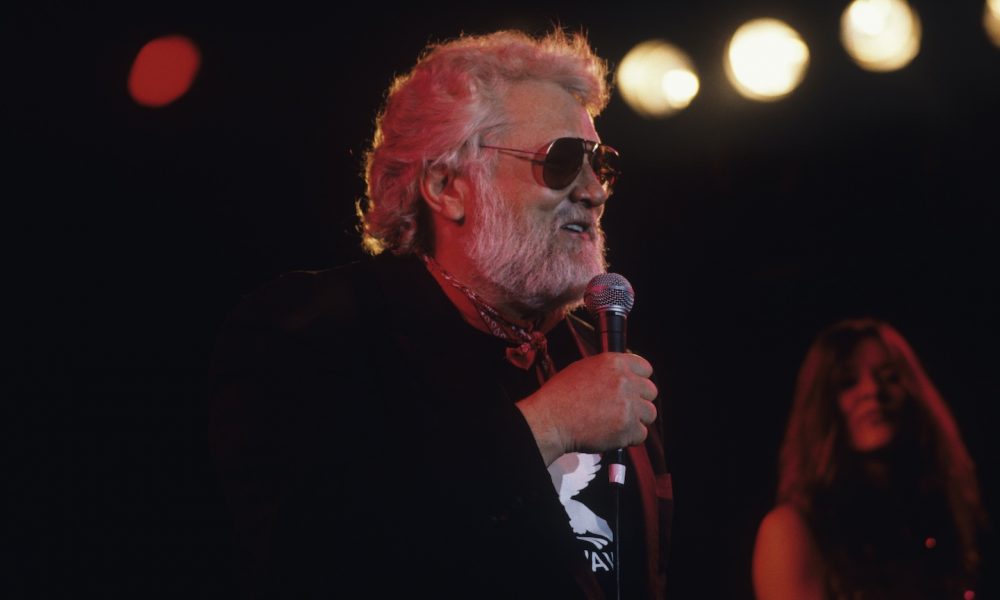 Ronnie Hawkins, the music giant who mentored The Band and worked with Bob Dylan, Duane Allman, and others and became a key rock figurehead in Canada, died yesterday (29) after a long-term illness. He was 87. His wife of 60 years, Wanda, said: "He went peacefully and he looked as handsome as ever."
Former member of The Band, Robbie Robertson, wrote a heartfelt tribute to Hawkins on hearing the news, noting: "My heart sank when I heard 'The Hawk' just flew into the sunset. The story of The Band began with Ronnie Hawkins. He was our mentor. He taught us the rules of the road.
"Ron prided himself in always having top-notch players in his group. Levon Helm – his drummer in the Hawks – and I talked Ron into hiring Rick Danko on bass and vocals, Richard Manuel on piano and vocals and Garth Hudson on organ and sax. Along with Levon and me this became the magic combination. Ronnie was the godfather. The one who made this all happen. He was not only a great artist, a tremendous performer and bandleader, but had a style of humor unequaled."
"The Hawk" was born in Huntsville, Alabama on January 10, 1935 and established himself as a rockabilly singer and songwriter as a teenager. He formed the Hawks in 1952, moving to Ontario in Canada in 1958. The following year, signed to Roulette, he made the Billboard Hot 100 in his own name with "Forty Days," their verson of Chuck Berry's "Thirty Days."
2005: Ronnie Hawkins Tribute Video
With the Hawks, he followed up with the Top 30 entry "Mary Lou" and was also noted for the 1959 releases "Oh Sugar," "Ruby Baby," as well as 1963 versions of "Bo Diddley" and "Who Do You Love," the latter featuring Roy Buchanan. He was also known for his boisterous stage presence, which included his famous "camel walk" dance.
But it was his mentorship of Robbie Robertson, Rick Danko, Garth Hudson, Richard Manuel, and Levon Helm, recruiting them one by one as members of the Hawks, that later helped them to become Dylan's electric band. They carried the name The Band into their own remarkable career from 1967, becoming one of the most enduringly influential exponents of what is now called Americana. He performed at their famed farewell concert of 1976, filmed by Martin Scorsese as The Last Waltz, and played Dylan in the 1978 film Renaldo and Clara.
Hawkins' authoritative presence would also help the careers of Canadian groups such as Crowbar, Bearfoot and Robbie Lane and the Disciples, as well as the Full Tilt Boogie Band, fronted by John Till and then by Janis Joplin until her death. He was also an early advocate of Canadian rock guitarist Pat Travers.
In a later deal of his own with Cotillion, Hawkins made a further Hot 100 appearance with "Down In The Alley" in 1970 and won a Juno Award for country male vocalist of the year in 1982, among other honors.