Sir Paul Shares His Recipe For A 'Maccarita'
McCartney, who recently celebrated his 80th birthday, offered mixology tips on his daughter's show.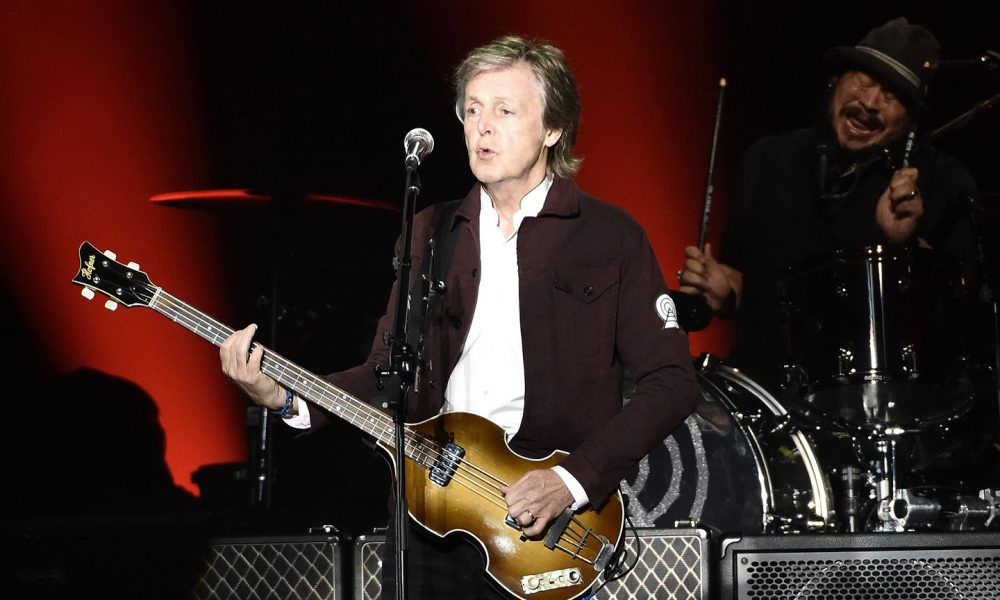 Paul McCartney turned 80 just a few days ago, and at this point, with the former Beatle having been in the public eye for about 60 years, there's precious little about the legendary artist that the public hasn't heard or seen. That said, his recent appearance on his daughter Mary's Discovery + show, Mary McCartney Serves It Up, probably marks the first time the wider world has gotten direct instructions from Sir Paul on how to make his personalized cocktail recipe, which he has humbly dubbed the "Maccarita."
We won't get too deeply into the details of his drink, you can catch the video below for that. For the moment, all you really need to know is that there's tequila and triple sec involved, and Paul McCartney is making it. Summer mixology menu sorted.
How to make a Maccarita : Paul and Mary McCartney Serve it Up
It's an exciting time for Paul overall. Besides his milestone birthday and the recent conclusion of his Got Back tour, the beloved rock star is putting out a special new package of three distinguished solo albums combined for the first time.
McCartney I II III is a unique box set that, as the title suggests, brings together his 1970 solo debut, 1980's McCartney II, and 2020's McCartney III. Aside from the name, the connecting thread between the three records is that each one was a one-man project, barring a couple of quick guest appearances, with Paul himself wearing every hat from singer to drummer to producer.
Consequently, there's a raw, exciting spirit of experimentation at work on all three albums, even if the experiments lead in very different directions on each one. From proto-synth pop to internationally flavored percussion pieces, they wander all over the map, pausing occasionally for one of Paul's signature heart-stopping ballads or revved-up rockers.
So even if you didn't catch him on his recent tour, there are plenty of ways to get into the spirit of Paul's octogenarian era. You can start by making yourself a Maccarita, and once you've cooled off with that, you might want to make McCartney's next release a part of your collection. All you need to do is count to three.