Smithsonian Institute To Publish Unfinished Robert Johnson Biography
'Biography of a Phantom: A Robert Johnson Blues Odyssey' was written by musicologist and folklorist Mack McCormick, who died in 2015.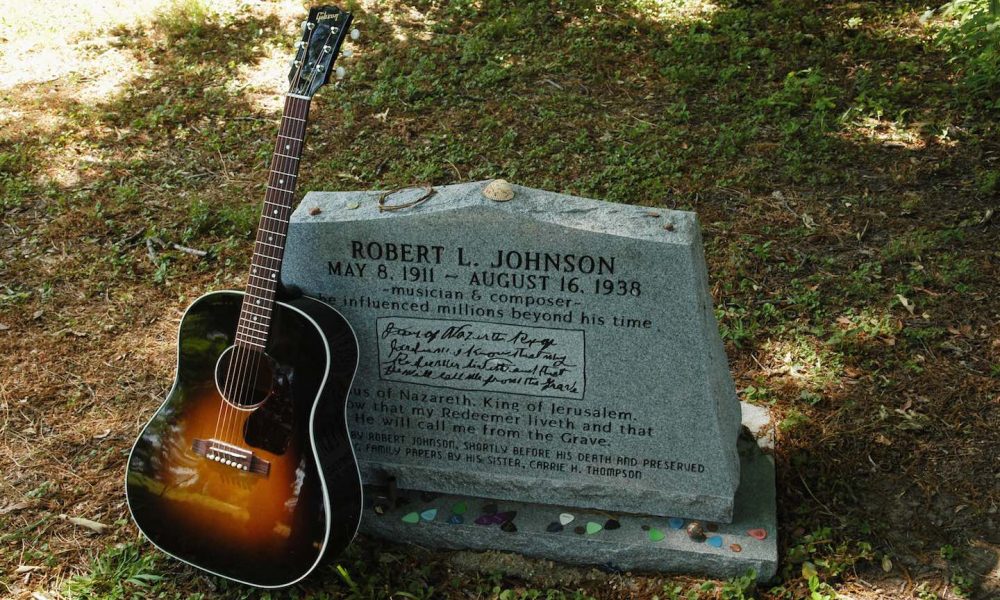 The Smithsonian Institute has announced that an unfinished biography of blues totem Robert Johnson will be published in April. Biography of a Phantom: A Robert Johnson Blues Odyssey was written by musicologist and folklorist Mack McCormick, who died in 2015.
The book, due from Smithsonian Books on April 4, is expected to reveal new details about the life and mysterious death of the fabled guitarist and singer. The Smithsonian describes the volume as "McCormick's all-consuming search, from the late 1960s until his death in 2015, to uncover Johnson's life story. McCormick spent decades reconstructing Johnson's mysterious life and developing theories about his untimely death at the age of 27, but never made his discoveries public."
A lack of documentation about Johnson's all too short life gave rise to the legend that he sold his soul to the devil in exchange for his peerless guitar-playing talent. Only three known photographs of him exist, but the book will contain 40 unseen black-and-white images documenting the author's quest for detail.
''In Cold Blood' meets the Coen brothers'
McCormick's manuscript is described as "the drama of In Cold Blood meets the stylings of a Coen brothers film." Publicity for the book explains: "While knocking on doors and sleuthing for Johnson's loved ones and friends, McCormick documents a Mississippi landscape ravaged by the racism of paternalistic white landowners and county sheriffs.
"An editor's preface and afterword from Smithsonian curator John W. Troutman provides context as well as troubling details about McCormick's own impact on Johnson's family and illuminates through McCormick's archive the complex legacy of white male enthusiasts assuming authority over Black people's stories and the history of the blues.
"While Johnson died before achieving widespread recognition, his music took on a life of its own and inspired future generations. Biography of a Phantom, filled with lush descriptive fieldwork and photographs, is an important historical object that deepens the understanding of a stellar musician."
A life of research
Texan-born McCormick researched the lives of blues musicians and gathered a huge collection of historic music recordings, photographs, and artifacts. Together they document American roots music in his native state as well as in Western Louisiana, Oklahoma, and Arkansas. After his death, his family donated this archive to the Smithsonian Institute, and the majority of it will be released by the Smithsonian throughout 2023, in the form of multiple publications, public programming and displays of manuscripts and objects.
On August 4, Smithsonian Folkways Recordings will release Playing for the Man at the Door: Field Recordings from the Collection of Mack McCormick, 1958-1971. The box set, on three CDs or six LPs, features previously unheard field recordings from McCormick's archive, adding a 128-page book of photographs from the collection as well as essays by leading blues scholars from the Smithsonian and elsewhere. The Smithsonian's National Museum of American History will exhibit items from the collection for two years from June 23.
Read more about the Robert Johnson book and the Smithsonian's Mack McCormick Collection.