Stephen Sanchez 'Blown Away' To Be Part Of Elton John's UK Farewell
Sanchez says that the pair had rehearsed 'I Guess That's Why They Call It The Blues' before Elton suggested he sing his own hit.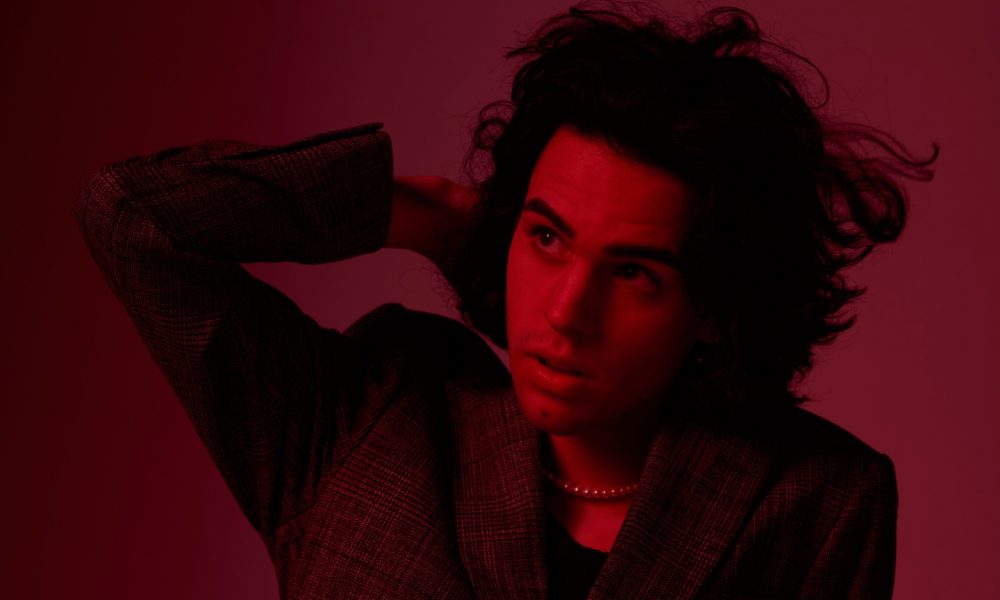 Stephen Sanchez has revealed that Elton John changed his plans for his Glastonbury setlist to allow the rising artist to perform his own song, the double-platinum certified "Until I Found You."
In an interview with Rolling Stone UK, the Nashville-based singer-songwriter says that the pair had rehearsed a duet version of Elton's "I Guess That's Why They Call It The Blues." But when the superstar came to see Sanchez's show at the Troubadour in Los Angeles, he changed his mind.
"The week after, he just rang me and said 'Stephen, I've had a thought. I don't want you to sing one of my songs. I think it would be far better if you sang your song and we gave you this big moment for you and your career.' I was just blown away by that selflessness and his desire to, you know, expose new artists and new music."
Clearly elated by the experience even during Elton's Sunday night Glastonbury headliner and last UK show, Sanchez was still buzzing when the interview took place. "I'm still kind of beyond the clouds a bit," he said. "I haven't come down from that high and I'm still up there right now."
Stephen Sanchez - Until I Found You (Official Video)
Elton had played "Until I Found You" on his Rocket Hour show for Apple Music last year, after which he spoke to Sanchez when both were attending the 32nd annual MusiCares Persons of the Year benefit gala in February, which honored Motown mainstays Berry Gordy and Smokey Robinson.
"Me and the boys had just performed and someone grabbed me and pulled me over to Elton's table," said Sanchez. "He sat me right in the middle and goes 'Steven, that was electric. You know I'm the headline for Glastonbury this summer? I would love you to come out and perform with me.' I was just thrown sideways!"
Sanchez also commented on the huge career boost given to him and fellow young artists Jacob Lusk of Gabriels and Rina Sawayama, who also performed during the Glastonbury set. "He knew what that would do for our careers and he knew that it would sit in the glory of being his last show in the UK. He wants to champion other artists and pass the torch, so to speak. It's just amazing. It's been a huge honor."
Buy or stream Stephen Sanchez's "Only Girl."