Teddy Pendergrass' 'This Christmas (I'd Rather Have Love)' For Digital Debut
The long-out-of-print title gets its digital release as it marks its 25th anniversary.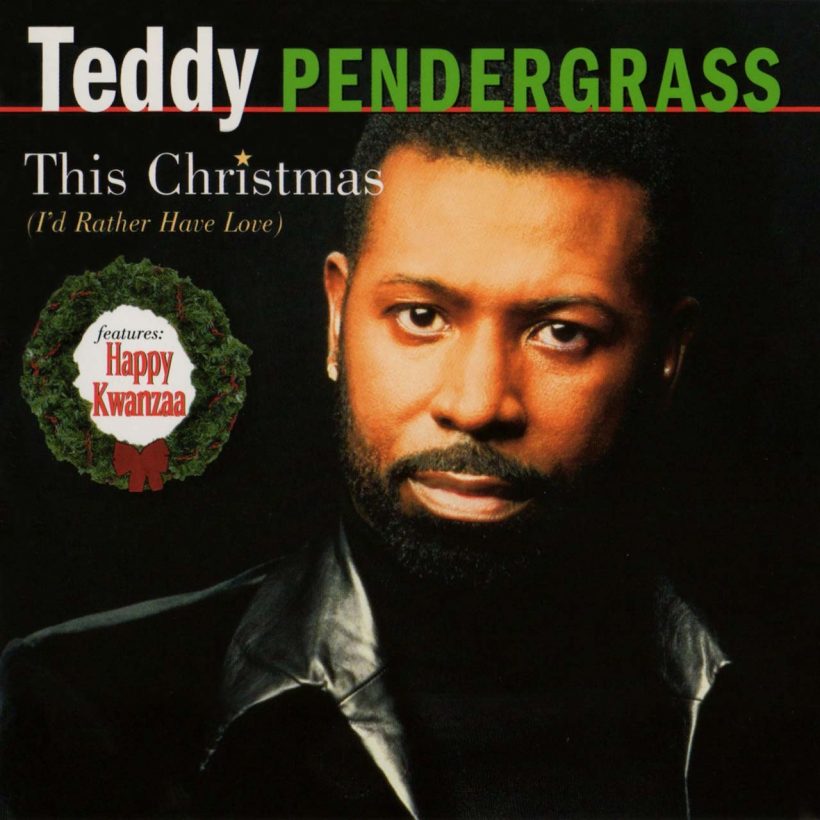 The sole holiday album by the late soul giant Teddy Pendergrass, This Christmas (I'd Rather Have Love), will make its digital debut via Craft Recordings on November 3.
The long-out-of-print title, which will be marking the 25th anniversary of its original 1998 release, combines original songs such as "Happy Kwanzaa" and "Christmas and You" with such festive staples as "Little Drummer Boy," "Oh Holy Night," and "The Christmas Song." To preview the set, Pendergrass' pertinent and inspiring version of "Joy to the World" is available now.
Pendergrass, born in South Carolina and raised in Philadelphia by a single mother, beat the odds to become one of the best-loved R&B vocal stylists of his generation. He rose to fame as lead singer of Harold Melvin & the Blue Notes, leaving his distinctive imprint on such classics for Gamble & Huff's Philadelphia International Records as "If You Don't Know Me by Now" and "Don't Leave Me This Way."
In his own name, almost three dozen R&B chart entries between 1977 and 1997 included the 1978 No.1 "Close The Door" and top tenners such as "Turn Off The Lights," "Can't We Try," "Love T.K.O" and "You're My Latest, My Greatest Inspiration." These and many other hits were on Philadelphia International, and he later returned to No.1 on Asylum with "Joy" (1986) and on Elektra with "It Should Have Been You" (1991). In March 1982, after a car accident left him paralyzed from the chest down, he underwent years of physical therapy and returned to the stage during Live Aid in 1985.
This Christmas (I'd Rather Have Love) featured frequent collaborators such as songwriter/producers Reggie Calloway and Jim Salamone and contained such originals as Calloway's hip-hop inspired "Having a Christmas Party" and the Pendergrass/Calloway original "I Won't Have Christmas." The set also offered trademark slow jams including "Christmas and You" and the title track, as well as Pendergrass' readings of "Joy to the World," an Afrobeat-tinged "Little Drummer Boy" and John Lennon and Yoko Ono's "Happy Xmas (War Is Over)."
Pendergrass retired in 2006 and passed away at 59 in 2010, leaving a uniquely soulful legacy and such garlands as a 1979 American Music Award for Favorite Soul/R&B Male Artist, five Grammy nominations, and posthumous induction in 2021 into the National Rhythm & Blues Hall of Fame.
Pre-order the digital edition of This Christmas (I'd Rather Have Love), which is released on November 3.