The Weeknd, Billie Eilish, Elton John, And More Join 'Stand Up For Ukraine' Social Media Rally
The online movement will take place on April 9 and will see stars and activists calling for more support for the Ukrainian people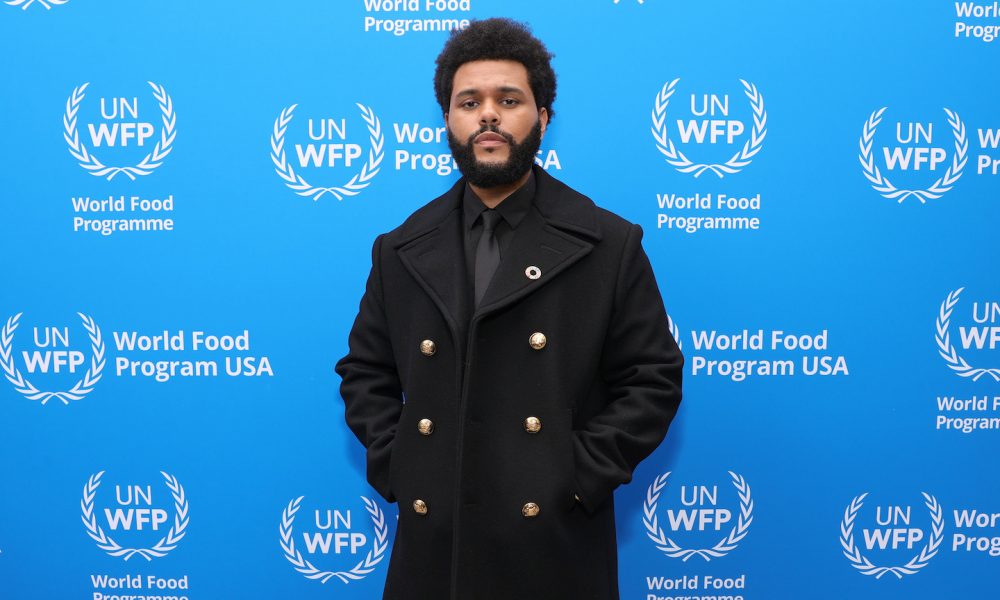 The Weeknd, Billie Eilish, Elton John, and many more stars will take part in a social media rally dubbed Stand Up For Ukraine next month.
Taking place on April 9, the online movement will call on governments and corporate leaders to provide "tangible support" for Ukraine amid the humanitarian crisis in the country, caused by the Russian invasion.
Alongside The Weeknd, Eilish, and John, the likes of Demi Lovato, Katy Perry, Tame Impala, FINNEAS, Jon Batiste, Kacey Musgraves, Madonna, The Jonas Brothers, and many more will also take part. The social media rally intends to put pressure on world leaders to provide additional emergency funding needed to help the millions of people who have been displaced by the war in Ukraine, as well as other conflicts including in Yemen, South Sudan, and Afghanistan.
According to UNHCR, around 12 million people currently need assistance as a result of Russia's invasion of Ukraine, while 6.5 million have been displaced in the country.
Stand Up For Ukraine is being driven by Global Citizen and was announced on Saturday (March 26) by the European Commission President Ursula von der Leyen and Canadian Prime Minister Justin Trudeau. It is hoped that the day of social media pledges and action will raise billions of dollars for those in need and that, on the day, social networking sites will be flooded with messages calling for more support in the crisis.
"Millions of people are fleeing the bombs falling on Ukrainian cities," von der Leyen said, per Billboard. "The world must stand up for them. The European Union is catering for the needs of the millions of refugees it hosts. And we will further step up. But so much is needed – and the brave people of Ukraine deserve solidarity from citizens and states around the globe. Together, we can give them a safe home and bring some light in their lives at this dark hour."
Global Citizen CEO Hugh Evans added: "History has shown us that conflict and poverty are closely interconnected, resulting in the weakening of the rule of law, a collapse in economic development, and often catastrophic humanitarian situations.
"There is no doubt that the conflict in Ukraine has led to a humanitarian crisis – members of Global Citizen saw this ourselves at the Ukrainian-Polish border. More than three million refugees have fled their homes, with millions more likely on their way."
Stand Up For Ukraine will follow another fundraising effort from global music stars tomorrow (March 29). Snow Patrol, Emeli Sandé, Gregory Porter, Nile Rodgers & Chic, and more will perform at the Concert For Ukraine event in Birmingham, UK, with the hopes of raising over £3 million.