Tom Leadon, Co-Founder Of Mudcrutch With Tom Petty, Dies At 71
"Tom was my deepest guitar soul brother," Mudcrutch and Heartbreakers member Mike Campbell said of the musician who died of "natural causes."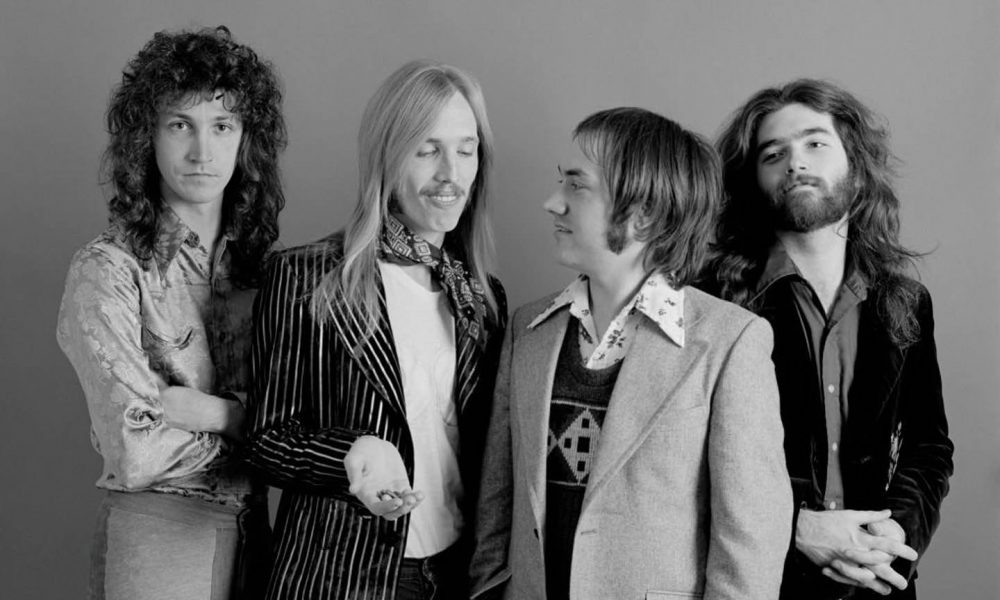 Tom Leadon, the singer and guitarist best known for co-founding the band Mudcrutch with Tom Petty in the early 1970s and participating in a high-profile reunion beginning in 2008, died March 22 at age 71. The death was publicly revealed Monday. No cause of death was given but a post from Petty's official fan club attributed it to "natural causes."
"Tom Leadon was my deepest guitar soul brother," wrote Mike Campbell, a fellow member of Mudcrutch across the decades, on Twitter. "We spent countless hours playing acoustic guitars and teaching each other things. A kinder soul never walked the earth. I will always miss his spirit and generosity. Sleep peacefully my old friend."
His brother, Bernie Leadon, born five years earlier than Tom, is a musician of renown, having been a member of the Flying Burrito Brothers before moving on to be part of the Eagles for the first four albums in that group's history. A song Tom Leadon co-wrote, "Hollywood Waltz," landed on the One of These Nights albums. Leadon also had a hit as a member of the group Silver with the top 20 song "Wham Bam" in the mid-'70s.
Leadon was born in 1952 in Rosemount, Minnesota, a farming community near Minneapolis, and moved with his family to San Diego in 1957 and finally Gainesville, Florida, in 1964, where he was to fall in with his future Mudcrutch bandmates. Both parents were musical, with his mother playing piano for the church choir and his father, an aerospace worker, singing in it.
He joined the local Gainesville band the Epics at age 13, after precociously playing behind a Black church choir prior to that. Petty was in a rival teen band, the Sundowners. After seeing Petty play at a rehearsal, he returned the next day, knocked on the door, "and basically I went over there practically every day after that for about three or four years!" Leadon said in an interview with Gainesville Rock History. "We were pretty much inseparable. I was fascinated with Petty."
Another member, Randall Marsh, answered an ad and joined up on drums. Soon enough, Marsh's housemate at a nearby farm, Mike Campbell, was a member of the group as well, as the group adopted the name of that property, where many concerts and festivals took place — Mudcrutch.
Another future member of the Heartbreakers, keyboardist Benmont Tench, eventually joined as well, but only after Leadon had left the group. "I'm just sorry I didn't stay around in those days when Benmont started playing with them," he said.
"The reason I really left the band was, I had been wanting to go to Southern California and be part of the country-rock thing that had been going on there for a long time," Leadon said, noting that his brother had already made the trek and joined the nascent Eagles. "He invited me to come and live with him in L.A. And the Eagles were so great and they were doing the kind of thing I wanted to do which is more of a country-rock kind of thing. I became impatient at that point with the band's progress toward that, and I didn't have a lot of patience when I was 20 years old. I was kind of hot-headed and I had some kind of arguments with Petty. I was getting where I wanted to do more bluegrass and country music, and we weren't hanging out as often anymore."
Leadon left Mudcrutch and moved to Los Angeles as 1972 came to a close. The following year, he briefly joined rising star Linda Ronstadt's band. Living with his brother Bernie in Topanga Canyon, he was impressed enough with his natural surroundings to write a song called "The Acacias Are Blooming," which was then given to Glenn Frey and Don Henley, who rewrote it and recorded the resulting tune on a song from One of These Nights called "Hollywood Waltz." "It helped a lot, and was a real education in the music business," Leadon told Gainesville Rock History. "I learned about publishing and how people can rip off your publishing and I didn't get all the money I was supposed to get but I did get a lot of it. I'm grateful to my brother for that."
In 1976, he was playing bass for Johnny Rivers when the opportunity to join a band called Silver came along, which was signed by Clive Davis. A single called "Wham Bam" made it into the national top 20 and, by Leadon's recollection, sold about 700,000 units. Dropped by the label and tagged a one-hit wonder, Silver broke up in 1977. For a few years after that, Leadon was a part of Southern California bands that included musicians like famed Motown bassist James Jamerson.
Leadon largely dropped out of the music scene after that, moving back to Gainesville in 1984 and later Nashville to become a music instructor. Meanwhile, Mudcrutch had moved to L.A. in 1974, two years after Leadon departed the group, and released one flop single before disbanding. Several members soon regrouped as the Heartbreakers.
When Petty commissioned Peter Bogdanovich to make a documentary, Runnin' Down a Dream, in 2006, much of the first hour was spent recounting the origins and breakup of Mudcrutch in the '70s. "Peter told me when he came to Nashville to film my part of the movie that Tom was thinking about" a reunion, Leadon told American Blues Scene. "Tom's daughter, Adria, watched some of my interview from the movie with him (a lot of which was not in the movie) and she says that's what sealed the deal. That Tom said some wonderful things about me then, how I just loved him and had never asked him for anything, and how he just had to get back together with me." When the call came from Petty, he thought it was a prank, at first, since they hadn't spoken in at least 30 years.
Two albums resulted from the reunion, which had Leadon sitting alongside Tench in the lineup for the first time, along with Campbell and Marsh. The first, Mudcrutch, came out in 2008 followed by the band's second and last, Mudcrutch 2, in 2016. The group did not tour extensively, but did a three-week club tour in 2008 that began with an intimate show in Malibu and climaxed with multiple nights at the Troubadour.
After Petty's death, Leadon said, "Tommy was the closest friend I've ever had in my life and he was truly a wonderful, unique person who was a natural entertainer and so much fun to be with. And I miss him terribly." He performed at an event called Tom Petty Weekend in Gainesville in 2022, including his original composition written after Petty's death, "My Best Old Friend."