Watch ABBA's New Lyric Video For Their 1975 Pop Anthem 'SOS'
The clip features original performance footage, interspersed with new graphics and lyrics.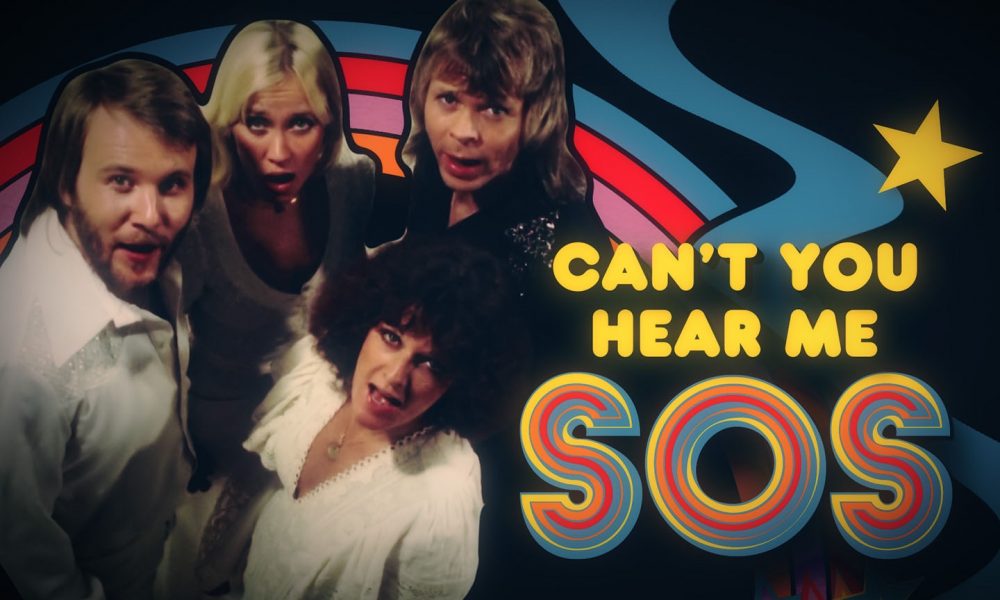 A lyric video for ABBA's 1975 pop anthem "SOS" has become the latest in the series of newly-created clips for 20 of their best-loved songs.
The series of 20 videos was launched in March and has already included fresh visual interpretations of "Chiquitita" and "Waterloo." The visual collection will continue over a 12-month period and will include every one of the hits featured on the group's ABBA Gold compilation, as well as "Happy New Year."
ABBA - SOS (Official Lyric Video)
"SOS" features original performance footage from the time of the single's release, interspersed with new graphics and lyrics. The song was written by Benny Andersson and Björn Ulvaeus with words by band manager Stig Anderson. As with previous videos in the series, the directors are Lucy Dawkins and Tom Readdy at Yes Please Productions, and the creative director and commissioner is Kelly Mahan.
The song has a significant place in ABBA history as their first major hit after their breakthrough at the 1974 Eurovision Song Contest with "Waterloo." It climbed to No.6 in the UK and reached No.15 on the Billboard Hot 100, their second Top 20 success in America, helped by appearances on both Saturday Night Live and American Bandstand.
Just five months after the June 1975 release of the original, ABBA's Agnetha Fältskog, released her Swedish language version, which became a Top 5 single in Sweden. It was then included on her fifth solo album, Elva kvinnor i ett hus. In 1992, Erasure included their version of the song on their Abba-esque EP, which went to No.1 in the UK.
Then in 1995, former Chicago singer Peter Cetera remade the track as a duet with Ronna Reeves for his album One Clear Voice. More recently, Cher cut "SOS" for her Dancing Queen album of 2018, having played the role of Meryl Streep's mother in Mamma Mia! Here We Go Again.
Buy the 10-LP and 10-CD ABBA album box sets.