Watch Bono And The Edge's Heartfelt Update Of 'Sunday Bloody Sunday'
The video marks the 50th anniversary of the shootings in Derry, Northern Ireland that gave the song its name.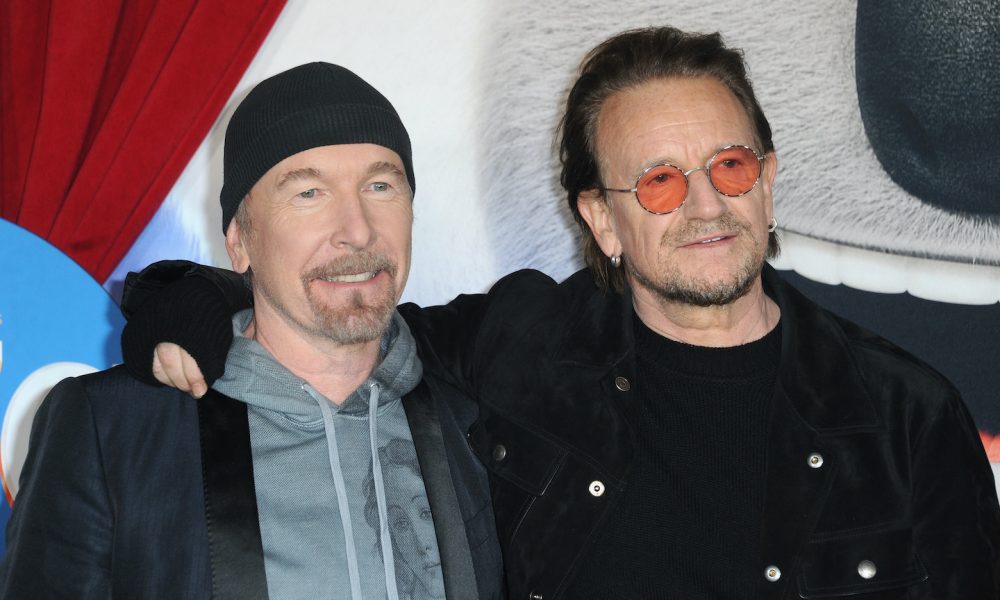 Bono and The Edge have shared a new, unplugged version of U2's "Sunday Bloody Sunday" on the band's official YouTube channel.
It's an acoustic and heartfelt rendition of the impassioned song from their 1983 album War, and has been released to mark the 50th anniversary on January 30 of the shooting of 13 unarmed civilians, in Derry, Northern Ireland, by members of the British Army's Parachute Regiment.
The shootings took place at a march protesting internment without trial, and a 14th person later died from injuries sustained at the time. The incident was the main inspiration for the original U2 track, which more widely observed "The Troubles," as the situation in Northern Ireland came to be known.
Bono & The Edge - Sunday Bloody Sunday - January 30 2022
The new version of "Sunday Bloody Sunday" arrives on YouTube with the simple message "With love, Bono & Edge" and features revised lyrics in the final verse such as "Here at the murder scene/The virus of fiction, reality TV/Why so many mothers cry/Religion is the enemy of the Holy Spirit guide/And the battle just begun/Where is the victory Jesus won?"
To mark U2's release in November of "Your Song Saved My Life," from the Sing soundtrack, they have published a new playlist, Songs That Saved Our Lives, in which each band member chooses ten all-time favorites. Bono's choices include Kris Kristofferson's "Help Me Make It Through The Night" and Bob Dylan's "Most of the Time," and tracks by Sinead O'Connor, Joy Division, and The Verve.
The Edge includes The Beatles' "Strawberry Fields Forever," Stevie Wonder's "Superstition," and "London Calling" by The Clash. Among Larry Mullen Jr.'s selections are Sandy Nelson's "Let There Be Drums," Led Zeppelin's "Black Dog," and Van Morrison's "Moondance," while Adam Clayton includes Marvin Gaye's "What's Going On," Bob Marley and the Wailers' "Exodus,"and James Brown's "Super Bad Pts.1 & 2."
Listen to U2's Songs That Saved Our Lives playlist.