Willie Nelson To Receive Prestigious LBJ Liberty & Justice for All Award
The presentation will recognize Nelson's lifelong advocacy for farmers and other charity work.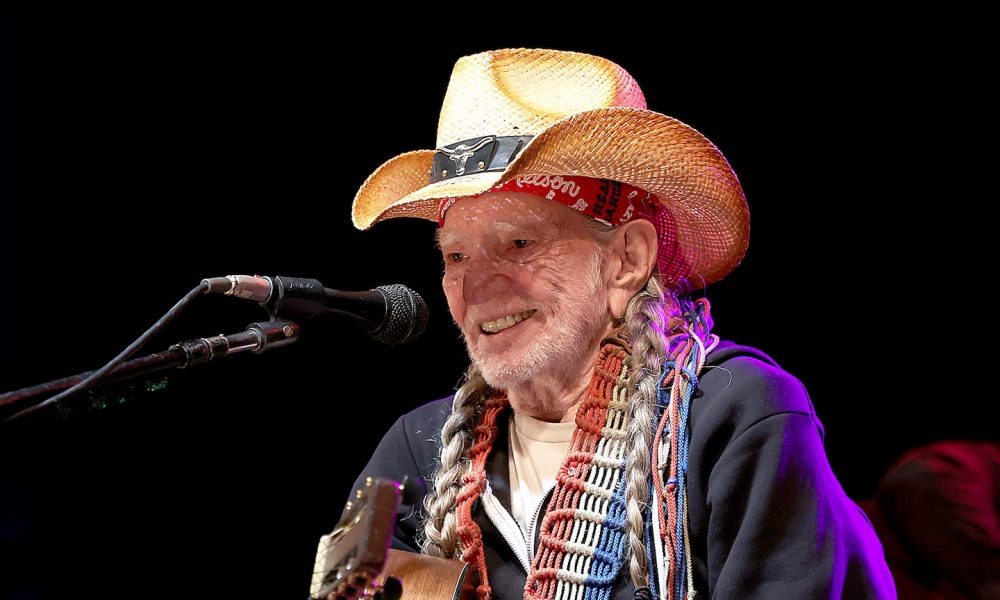 Willie Nelson is to receive the prestigious LBJ Liberty & Justice for All Award from the LBJ Foundation at a gala dinner at the LBJ Presidential Library, on Friday, May 12, two weeks after his 90th birthday.
Shop the best of Willie Nelson's discography.
The presentation will recognize Nelson's lifelong advocacy for farmers, his work to alleviate food insecurity, and his support of rural communities. Nelson is said by the Foundation to represent President Lyndon Baines Johnson's commitment to public service, notably in the areas of farming and food security.
Net proceeds from the gala event will go to the newly-established Willie Nelson Endowment for Uplifting Rural Communities at the LBJ School of Public Affairs, which is part of the University of Texas at Austin. This endowment will fund research and student fellowships with a focus on sustainable agriculture, eliminating hunger, resilient energy, sustainable water, and natural disaster recovery to benefit rural and farm communities.
Country Willie (2001 Digital Remaster)
Nelson's Farm Aid charity, established in 1985, has now raised more than $70 million for those who own and operate family farms throughout the US. He has also helped raise millions of dollars around disaster relief, for the families of victims of the 9/11 attacks, and for veterans, and worked in environmental and animal advocacy, and for voting rights.
Larry Temple, Chairman of the LBJ Foundation Board of Trustees, says: "Willie Nelson is a national treasure who gained fame through his sheer musical talent and won hearts as someone who truly cares about the lives of his fellow Americans. A product of rural Texas, Willie has never forgotten where he comes from. His longtime efforts to raise money and awareness for family farmers through Farm Aid and numerous other endeavors to help those in need throughout his career make him a true inspiration."
President Johnson shared Nelson's background as a rural Texan, and as the Foundation notes, the President said in a Special Message to Congress on Agriculture in 1965: "The bounty of the earth is the foundation of our economy. Programs in every aspect of our nation's life depend on the abundant harvests of our farms."
Listen to uDiscover Music's Outlaw & Disorder: Country Rebels playlist.