The 50 Best Jazz Trumpeters Of All Time
The best jazz trumpeters in history have been at the center of almost every major revolution in jazz. uDiscover Music brings you just a few of the best.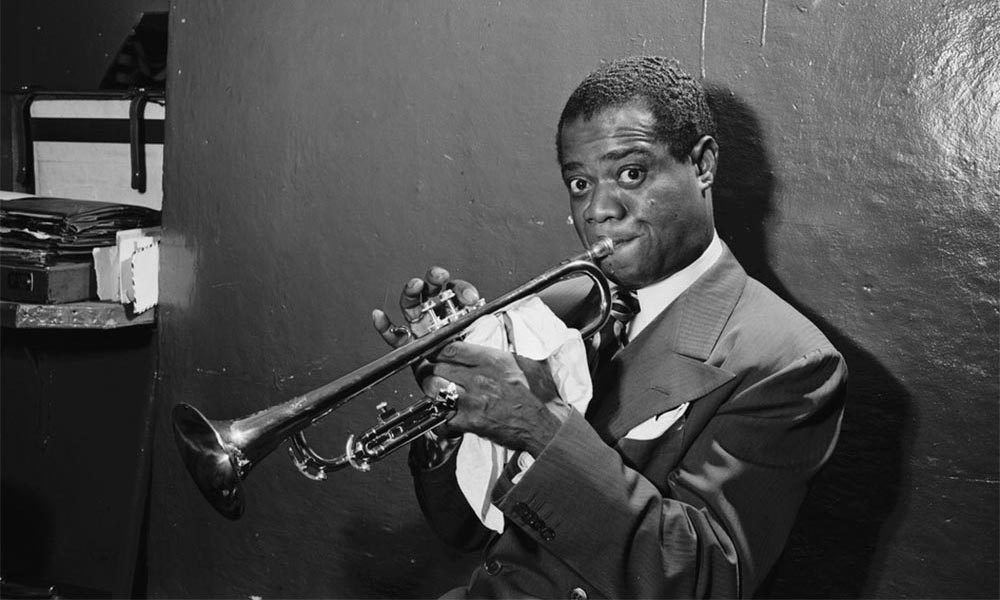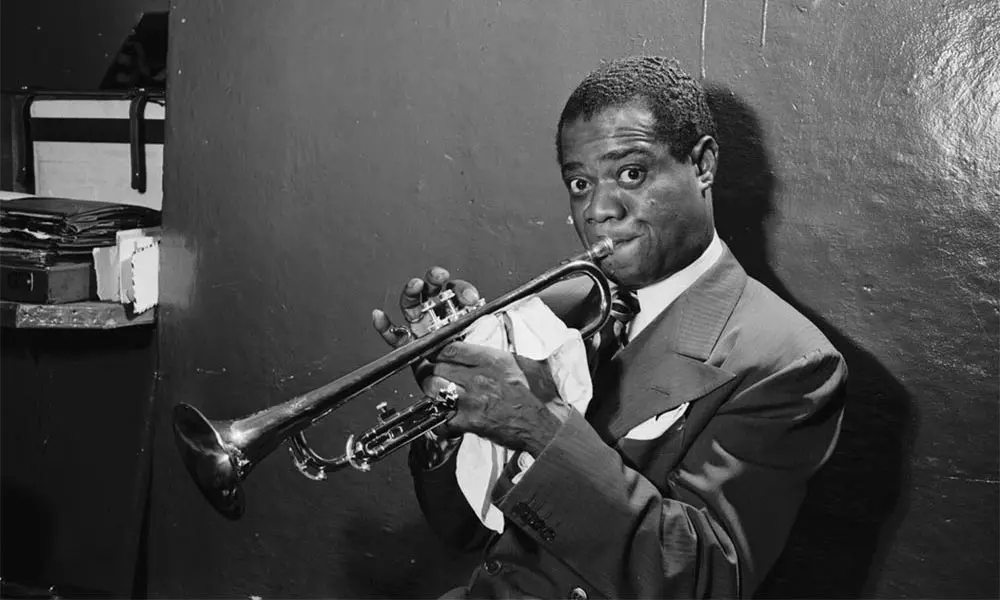 While it's clear that both the trumpet and saxophone have been integral to jazz music's development, the former instrument has arguably been the more important of the two. That's because in jazz, all roads lead back to one man – Louis Armstrong. Not only one of the best jazz trumpeters of all time, Armstrong was one of the greatest musical improvisers ever and his innovations helped jazz to evolve into what it is today. As Miles Davis once said: "You can't play nothing on modern trumpet that doesn't come from him."
While you're reading, listen to our Best Jazz Trumpeters playlist here.
Armstrong wasn't the first notable jazz trumpeter in history – he was superseded by Buddy Bolden, Bunk Johnson, and cornet player King Oliver – but he was more significant, combining virtuosity with popular appeal and, with his Hot Five and Hot Seven recordings in the late 20s, lit the touchpaper to what became known as the Jazz Age.
In Armstrong's wake came trumpeters such as Doc Cheatham, Muggsy Spanier, and Bix Beiderbecke – all contenders for the best jazz trumpeter crown. But Dixieland jazz was superseded by big band swing in the 30s which gave rise to a new breed of horn man, epitomized by Hot Lips Page, Cootie Williams, and Harry "Sweets" Edison, who played with the day's pre-eminent bandleaders, among them Count Basie, Artie Shaw, and Duke Ellington.
As swing gave way to bebop in the mid-40s, one of the new music's architects, puff-cheeked wind machine Dizzy Gillespie, gave jazz trumpet a complete makeover. The bop era produced a welter of other fine trumpeters, but one, in particular, stood out from the crowd: Miles Davis. Though not as technically accomplished as Gillespie, Miles had a lyrical tone and knew how to use space, light, and shade. Though he would go on to influence the development of jazz music into the 70s, Davis would have earned his place among the world's best jazz trumpeters for his work in the 50s alone, and had a profound influence on jazz musicians everywhere. Clifford Brown, too, cast a deep spell during the early 50s and helped to shape the trajectory of jazz trumpet playing.
A steady stream of trumpet players emerged in the 60s, including innovators such as free jazz maven Don Cherry and micro-tone experimentalist Don Ellis. In the 70s, when jazz-fusion and jazz-funk came to the fore, Miles Davis led the way once more, closely followed by Woody Shaw and Eddie Henderson.
No small number of the world's best jazz trumpeters have emerged in the last 30 years, the most significant of which has been Wynton Marsalis. More recently, Roy Hargrove, Christian Scott, and Ambrose Akinmusire have demonstrated that there's no shortage of talented horn men waiting to break through into the spotlight. They are all part of a long lineage that stretches right back to the legacy of Louis Armstrong.
Partial to a horn of plenty? Look no further than our rundown of The 50 Best Jazz Trumpeters Of All Time…
50: Marcus Belgrave (1936-2015)
Though he was born in Pennsylvania, Belgrave was a key player on the Detroit jazz scene in the 50s, 60s, and 70s. He studied with Clifford Brown in the 50s but ended up playing R&B with Ray Charles for several years and then, in the 60s, performed on Motown sessions. A versatile trumpeter who could play jazz, R&B, and pop, Belgrave was also a noted and highly respected teacher.
49: Erik Truffaz (born 1960)
Space and a minimalist less-is-more aesthetic are the chief characteristics of this Switzerland-born Frenchman's sound, which is indebted to Miles Davis' avant-funk 70s work, especially in his creative use of electronic sound effects. Hip-hop flavors and elements from drum'n'bass and African music also permeate Truffaz's consistently interesting and fiercely contemporary work.
48: Arve Henriksen (born 1968)
Topping the list of Norway's best jazz trumpeters, Henriksen has a sound all his own – one that equates more to a Japanese shakuhachi flute than a conventional trumpet. His sound is breathy and mellow, and usually framed by ethereal electronics to create an aura of tranquil meditation.
47: Mugsy Spanier (1901-1967)
Chicago's Francis "Mugsy" Spanier was a cornet player who fell under the spell of King Oliver and Louis Armstrong and launched his career in the 20s; in the late 30s, after switching to the trumpet, he spearheaded a Dixieland jazz revival. In the 40s, Spanier played with Sidney Bechet and Bob Crosby, while in the following decade he joined Earl Hines' band. A master of the muted trumpet, Spanier played in a vibrant manner that always seemed to exude joie de vivre.
46: Randy Brecker (born 1945)
The elder sibling of saxophonist Michael Brecker, this Pennsylvania trumpet maestro is defined by his I-can-play-anything versatility. In the 60s, he learned his craft playing with Clark Terry, Duke Pearson, the Thad Jones/Mel Lewis Orchestra, and Art Blakey's Jazz Messengers. In 1975, Brecker and brother Mike formed the funky ensemble Brecker Bros. Brecker's myriad credits as a sideman (he's recorded with everyone from Aerosmith to Lou Reed) tend to overshadow his own solo work but he remains one of the best jazz trumpeters alive right now.
45: Doc Cheatham (1905-1997)
Adolphus "Doc" Cheatham came from Nashville and started out playing saxophone professionally (he played with singer Ma Rainey in the 20s) before switching to trumpet and landing a long stint in Cab Calloway's band in the 30s. But it wasn't until much later, during Cheatham's twilight years in the 70s, that his career really blossomed and led to a string of albums under his own name, one of which won a Grammy in 1996.
44: Nicholas Payton (born 1973)
From the birthplace of jazz, New Orleans-born Payton was a child trumpet prodigy (he started playing professionally at the age of 10) who, in his early 20s, was playing with drumming legend Elvin Jones and Hammond hero Jimmy Smith. Payton's recording career as a solo artist began in 1994 and, to date, he's shown himself to be a versatile, eclectic trumpeter who in recent years has married jazz with electronics, looped beats, and neo-soul.
43: Christian Scott aTunde Adjuah (born 1983)
Just 19 when he released his debut album, New Orleans-born Adjuah – the nephew of Crescent City saxophonist Donald Harrison Jr – has risen to become one of today's young trumpet gods. His sound, which he describes as "stretch music" (after his 2015 album of the same name), is an eclectic coalescence of elements from jazz, hip-hop, rock, electronica, and ambient music.
42: Dizzy Reece (born 1931)
One of only a few non-Americans to record for Blue Note in the 50s, Jamaican-born Alphonso "Dizzy" Reece was a professional musician by the time he was 16, but his career rapidly took off after a move to Europe, where he truly entered the ranks of the best jazz trumpeters in history. His admirers included Miles Davis, and fellow trumpeter Donald Byrd guested on the Jamaican's Blue Note debut, Blues In Trinity. Reece also worked with Hank Mobley and Dexter Gordon, though he remains a cult figure.
41: Roy Hargrove (1969-2018)
From Waco, Texas, Roy Hargrove showed early promise and scooped the first of two Grammys while still in his 20s. A superlative improviser with hard bop roots, he also ran a band parallel to his solo career, The RH Factor, which blended jazz with funk and neo-soul.
40: Arturo Sandoval (born 1949)
A leading figure in contemporary Latin jazz, this Cuban-born musician fell under the spell of bebop as a juvenile and eventually got to record with his musical hero, Dizzy Gillespie, who became his mentor. Sandoval was also a member of the Grammy-winning Cuban group Irakere in the 70s and 80s. With his flowing, bop-inflected melodic lines underpinned by sizzling Latin rhythms, he's one of the most technically accomplished trumpeters of his generation.
39: Harry James (1916-1983)
A master of swing, Georgia-born Harry James entered the best jazz trumpeters ranks while learning his craft in the popular big bands of Ben Pollack and Benny Goodman in the 30s, before launching his own ensemble during World War II. An accomplished technician who could play with verve and swagger, James' band was also renowned for showcasing up-and-coming talent, including a young Frank Sinatra and Buddy Rich.
38: Bubber Miley (1903-1932)
James "Bubber" Miley was an extraordinarily gifted trumpeter from South Carolina whose ingenious use of a mute (with which he could produce a crying, wah-wah effect) helped define the sound and style of The Duke Ellington Orchestra in the 20s. Though he left Ellington in 1929 (and died shortly after from TB, aged 29) the innovations he wrought had a lasting impact on the sound of Duke's band.
37: Dave Douglas (born 1963)
A prolific bandleader and sideman from East Orange, New Jersey, Douglas earned his spurs playing with hard bop legend Horace Silver but has never been afraid to explore new sonic ground. His shape-shifting, genre-defying music – fronted by his mobile horn – reflects the influence of free jazz, Eastern European folk music, and electronica.
36: Tomasz Stanko (1942-2018)
This Polish trumpeter first became acquainted with jazz via US radio broadcasts in the years immediately following World War II. By the early 60s, influenced by Ornette Coleman, Stanko became one of Europe's leading exponents of free jazz. Stanko's signature sound is unique, combining a gorgeous, aching lyricism, à la Miles Davis, with an exploratory, probing, free jazz approach.
35: Terence Blanchard (born 1962)
From New Orleans, Blanchard's five Grammy Awards secure him his place among the world's best jazz trumpeters, though he first came to prominence when he replaced Wynton Marsalis in Art Blakey's Jazz Messengers in 1982, eventually becoming its musical director. In the 90s, Blanchard appeared on the radar of the wider public via the soundtracks he composed to several Spike Lee movies, including Mo' Better Blues. A versatile musician, Blanchard has embraced funk- and electronica-inflected music in recent years but without sacrificing the deep jazz core that's the foundation of his being.
34: Jonah Jones (1909-2000)
From Louisville, Kentucky, Robert "Jonah" Jones first earned a living playing trumpet on Mississippi riverboats before his recruitment into the big swing-era bands of Benny Carter, Fletcher Henderson and Cab Calloway. In the 50s, Jones – perceived by some as Louis Armstrong's heir apparent – started to enjoy huge commercial success as a solo artist, with his bright tone, lucid phrasing, and New Orleans infections reaping mainstream adulation.
33: Wynton Marsalis (born 1961)
When acoustic jazz was in the doldrums in the 70s and early 80s, New Orleans-born Marsalis (an outspoken critic of anything fusion-esque or avant-garde) became its saviour, reviving the traditional straight-ahead style to great success. In recent years, Marsalis' music has become more exploratory, and he remains one of the best jazz trumpeters of his generation.
32: Freddie Webster (1916-1947)
Like Fats Navarro, Webster, from Cleveland, Ohio, died before his talent reached maturity and a wider audience. Though his recordings are few (and mostly as a sideman, with Jimmie Lunceford's band, for example, and Sarah Vaughan), Webster sits among the world's best jazz trumpeters because of the profound influence he had on other horn blowers – most notably, Miles Davis and Dizzy Gillespie. Speaking in the 60s, the latter said Webster "probably had the best sound of the trumpet since the trumpet was invented, a sound that was alive, just alive and full of life."
31: Hot Lips Page (1908-1954)
Born Oran Page but dubbed "Hot Lips" because of his incendiary, bravura trumpet style, this Texas trumpet titan began his career as a teenager in the 20s before becoming a crucial contributor to the big band swing era in the 30s, when he played with the bands of Bennie Moten, Count Basie, and Artie Shaw. Like Louis Armstrong, Page's talent wasn't limited to playing the trumpet, as he also proved a capable, blues-style singer.
30: Cootie Williams (1911-1985)
Born Charles Williams in Mobile, Alabama, Cootie worked with stride pianist James P Johnson in the late 20s before joining Duke Ellington's band (replacing Bubber Miley), where he stayed for 11 years. Williams built his reputation on his skillful use of the plunger mute and creating a wild "jungle" trumpet sound on some of Ellington's more exotic mood pieces.
29: Cat Anderson (1916-1981)
Few trumpeters could blow as high and wide as William "Cat" Anderson, a South Carolina musician who only made a handful of records under his own name, and who could span five octaves with his horn. He cut his teeth in the bands of Lucky Millinder and Lionel Hampton before landing in the principal trumpet chair of Duke Ellington's orchestra. Between 1944 and 1971, Anderson enjoyed three separate long stints with Ellington and became famed for his exceptional high-note trumpet work.
28: Clark Terry (1920-2015)
Beginning on the valve trombone, Terry, from St Louis, Missouri, switched to the trumpet and first made his name in the orchestras of jazz aristocrats Duke Ellington and Count Basie during the 40s and 50s. Able to play both swing and bebop with aplomb, Terry mentored a young Miles Davis and recorded a slew of albums both as a sideman and under his own name. One of the best jazz trumpeters of his time, Terry was also a devotee of the mellow, richer-sounding flugelhorn.
27: King Oliver (1881-1938)
Author of the early classic jazz tunes "Dippermouth Blues" and "Doctor Jazz," Joseph "King" Oliver was a principal architect of the New Orleans sound and mentored a young Louis Armstrong, who appeared with him on sides such as "Canal Street Blues" – reason alone for Oliver's status as one of the best jazz trumpeters in history. The use of muted trumpets in jazz is largely down to Oliver, whose early inspiration was Buddy Bolden. Oliver played cornet up until the late 20s, when he switched to trumpet.
26: Fats Navarro (1923-1950)
Sadly, the promise of this Florida horn man's huge potential was never fulfilled, thanks to the lethal combination of heroin and tuberculosis that took his life at 26. A rising star of bebop who played with that movement's chief movers and shakers (including Charlie Parker, Dizzy Gillespie, Bud Powell and Kenny Clarke), Navarro's virtuosic style had an indelible impact on Clifford Brown's style.
25: Louis Smith (1931-2016)
The cousin of Booker Little, Memphis-born Smith relocated to Michigan where he had opportunities to play with Miles Davis, Dizzy Gillespie and Thad Jones before embarking on a solo career after a stint in the army. Influenced by Fats Navarro and Clifford Brown, Smith's vibrant sound and ability to both swing and play ballads convincingly resulted in a contract with Blue Note in 1958. He dropped off the jazz radar soon after, only to reappear 20 years later.
Embraceable You (Remastered 2007)
24: Booker Little (1938-1961)
This Memphis musician's death, at the tender age of 23, robbed the world of a sensational player who seemed destined for greatness as one of the best jazz trumpeters the world has ever seen. Though hard bop was hardwired into his musical DNA, Little's work with John Coltrane and free jazz exponent Eric Dolphy (he co-led a band with the latter in the early 60s) evidenced that the virtuosic Little was interested in exploring jazz's outer limits.
23: Hugh Masekela (1939-2018)
The world at large first became aware of this South African trumpeter and flugelhorn player when he scored a substantial US hit in 1968 with the infectious instrumental "Grazin' In The Grass." He started out in 1959 as a member of The Jazz Epistles, the first African jazz combo to record an LP. When South Africa's apartheid regime outlawed jazz, Masekela fled to Europe, and then the US, where he forged a stellar solo career fusing jazz with South African township rhythms. He continues to find new forms of expression, recently collaborating with J'Something, singer with South African house group Mi Casa.
22: Eddie Henderson (born 1940)
Not content with being one of the best jazz trumpeters in history, Henderson is also qualified – and practiced as – a medical doctor. He got his big break playing in Herbie Hancock's envelope-pushing Mwandishi band in the early 70s before going on to forge a successful solo career. An acolyte of Miles Davis, Henderson – who has a burnished tone and likes to use space – initially played fusion before reverting to a more straight-ahead mode of jazz in his later years.
21: Maynard Ferguson (1928-2006)
It was a long-standing joke that Ferguson could play notes so high that only dogs could hear them. Originally from Canada, he served his musical apprenticeship in Stan Kenton's band before leading his own groups. A flamboyant showman as well as virtuoso horn player, Ferguson could dazzle audiences with his show-stopping, stratospheric high notes and, in the 70s, embraced rock and pop styles which led to mainstream chart success.
20: Art Farmer (1928-1999)
A prolific recording artist, this Iowan horn maestro emerged in the early 50s as an accomplished purveyor of hard bop who, stylistically, was heavily indebted to Freddie Webster and Miles Davis. Like Miles, Farmer – who often preferred the mellower flugelhorn – had a lyrical disposition and was adept at demonstrating emotional restraint, even though he could blow hard and fast, and swing when he needed to.
19: Don Ellis (1934-1978)
Though his mainstream fame rests with the soundtrack music he composed for the gritty 1971 urban crime thriller The French Connection, LA-born Ellis was a jazz innovator who, as well as being an accomplished soloist, composer and arranger, was a keen experimenter. He played and wrote music in unusual time signatures, drew on Eastern music for inspiration and employed various electronic effects with an amplified horn.
18: Harry "Sweets" Edison (1915-1999)
From Columbus, Ohio, Edison – whose nickname referred to his popularity with the ladies – was a stalwart of the Count Basie band between 1937 and 1950. After that, he relocated to the US West Coast and, as well as making a raft of albums under his own name, he became a first-call studio musician easily earning his place alongside the best jazz trumpeters of all time. Adept at playing muted trumpet as well as an open horn, Sweets showed an acute sensitivity when playing ballads but could swing hard on uptempo material.
17: Bix Beiderbecke (1903-1931)
With his purity of tone, relaxed approach and gift for melodic embellishment, this self-taught cornet player from Iowa first recorded with the Wolverine Orchestra in the early 20s before making an indelible mark in the large ensembles of Jean Goldkette, Frank Trumbauer and Paul Whiteman in the latter part of the same decade. He also made recordings under his own name, which helped to cement his place in the jazz history books as one its first great improvisers.
16: Buddy Bolden (1877-1931)
Active in the first decade of the 20th Century, New Orleans-born Bolden – about whose life myths abound – was one of jazz's early horn stars. Though no recordings of him survive, some of his compositions do – and these, along with his oversized legend, are enough to place him high in this list of the 50 best jazz trumpeters of all time. Preferring to play the trumpet's close cousin, the compact-shaped, smaller cornet, Bolden was instrumental in shaping the sound of early Big Easy-style jazz, introducing a syncopated drum beat (dubbed the "Big Four") that was more conducive for group improvisation than a straight marching-band rhythm.
15: Don Cherry (1936-1995)
A sidekick of free jazz magus Ornette Coleman between 1958 and 1961, Oklahoma-born Cherry was a doyen of avant-garde jazz whose favorite horn was the more compact pocket trumpet. Away from Coleman's band, Cherry recorded with Coltrane and also made many envelope-pushing LPs under his own name, and in later years embraced music from other cultures. His musical calling card is producing a stream of rapidly-blown notes and eerie note bends.
Awake Nu (2005 Remastered)
14: Kenny Dorham (1924-1972)
A leading player of the hard bop era in the 50s, but whose work is often unheralded, Texas-born Dorham (real name McKinley Dorham) was in the very first incarnation of The Jazz Messengers. Though he didn't live to see his 50th birthday, Dorham left behind a rich legacy of recorded solo work and a classic composition in the shape of "Blue Bossa." Technically accomplished, Dorham's fearless experimentation (he dabbled with Afro-Cuban music and Brazilian bossa nova grooves) more than earns him his place among the world's best jazz trumpeters.
13: Nat Adderley (1931-2000)
A virtuoso of the trumpet and its close relative, the cornet, Tampa-born Adderley was a longtime stalwart of his elder brother Cannonball Adderley's band between 1955 and '75, and was instrumental in the birth of the gospel-blues-infused soul-jazz style (he wrote one of the genre's key tunes, the immortal and much-covered "Work Song"). Outside of his brother's band, Adderley cut a slew of solo albums, each one distinguished by his bluesy horn work.
12: Blue Mitchell (1930-1979)
Miami-born trumpeter Richard "Blue" Mitchell played with Earl Bostic while still in high school, then later, in 1958, got spotted by fellow Floridian Cannonball Adderley and joined the saxophonist at Riverside Records. Mitchell's main claim to fame was playing with Horace Silver's quintet between 1960 and '69. A hard bop stylist with a limpid and soulful tone, he also enjoyed 19 successful years as a solo artist at a variety of labels, including Blue Note.
11: Thad Jones (1923-1986)
The brother of both drummer Elvin Jones and pianist Hank Jones, this self-taught horn blower from Pontiac, Michigan, was a key figure in Count Basie's band (as an arranger and soloist) during the late 50s and early 60s while enjoying a parallel solo career that saw him cement his status as one of the world's best jazz trumpeters with recordings for the Blue Note and Prestige labels. In the mid-60s, Jones joined forces with drummer Mel Lewis to found the Thad Jones/Mel Lewis Orchestra.
10: Woody Shaw (1944-1989)
Originally from North Carolina and raised in New Jersey, Woody Shaw was the most accomplished and technically advanced horn blower to emerge in the 60s (he cut his teeth with keyboardists Horace Silver and Larry Young), though he didn't begin to blossom until the following decade when he began to record prolifically as a solo artist. With his use of wide intervallic leaps, polytonal harmonic concepts and absorption of musical elements from other cultures, Shaw was nothing less than a trumpet phenom who more than earns his place among the 50 best jazz trumpeters of all time.
9: Donald Byrd (1932-2013)
Able to synthesize a bravura trumpet technique with a gift for dazzling improv and an astute emotional acuity, Detroit-born Byrd was a leading light of the hard bop scene in the late 50s and early 60s before incurring the wrath of the jazz police by turning to fusion and funk in the 70s. Ironically, Byrd's best-selling LP, 1972's Gold-certified Black Byrd, boasted very little improvisation, but took the trumpeter's name to a wider audience.
Black Byrd (Remastered 2013)
8: Roy Eldridge (1911-1989)
Though short in stature (hence his nickname, Little Jazz), this Pittsburgh musician was a true giant among trumpet players. The way he structured his solos stemmed from the influence of Louis Armstrong, but in terms of sound and style, Eldridge found his own distinctive voice and developed a complex melodic, harmonic and rhythmic language that anticipated bebop (Dizzy Gillespie was a huge Eldridge fan).
7: Chet Baker (1929-1988)
With his matinee-idol good looks, Oklahoma-born Chesney Henry Baker rose to fame in the 50s as the poster boy of West Coast cool jazz. Though he had female fans that were besotted by his dreamy singing voice, it was his trumpet playing – spare, unadorned, lyrical and suffused with tender feeling – that was his greatest musical attribute.
Grey December (Remastered 2004)
6: Lee Morgan (1938-1972)
Boasting a bright tone and dazzling technique, this Philly-born horn sensation was still a teenager when he played on Coltrane's 1957 classic Blue Train LP. Morgan's solo career had, in fact, began a year earlier at Blue Note and continued while the young trumpet prodigy was a member of The Jazz Messengers between 1958 and '61. An exponent of hard bop, Morgan scored a hit with "The Sidewinder" in 1964 but moved to more exploratory jazz in the latter stage of his short career.
The Sidewinder (Remastered 1999/Rudy Van Gelder Edition)
5: Clifford Brown (1930-1956)
Affectionately dubbed "Brownie" by his friends, Pennsylvania's Clifford Brown was tragically cut down in his prime at the age of 25 (he perished in a car accident) but made such a profound impact with his music during his short life that his influence can still be felt and heard today. A key figure in the birth of hard bop, Brown's warm trumpet sound blended sensitivity with a virtuosic athleticism.
4: Freddie Hubbard (1938-2008)
This flamboyant and charismatic Indianapolis trumpeter laid the foundations of his career playing with Art Blakey's Jazz Messengers in the early 60s before embarking on a hugely successful solo career. For Hubbard, whose technical command of his instrument was breathtakingly brilliant, improvising was as natural as breathing. After beginning as a hard bop exponent, Hubbard ventured into soul jazz territory, then, in the mid-70s, followed a more commercial path. A veritable trumpet Titan.
3: Miles Davis (1926-1991)
Though his chops and technical abilities were not on a par with the flashier Satchmo and bebop maven Dizzy, no one could play ballads more beautifully than Miles, who infused his lean but elegant solos with a sense of languorous desolation. For Miles, using silence and space creatively were just as important as playing notes in helping to convey a mood or atmosphere. Aside from his trumpet playing, Miles was arguably the greatest bandleader in jazz, leading several groundbreaking ensembles from the 50s onwards that helped shape the course of jazz.
Miles Davis - Moon Dreams
2: Dizzy Gillespie (1917-1993)
Famed for his puffed-out cheeks and custom-built "bent" horn, this founding father of bebop and pioneer of modern jazz (born John Birks Gillespie) combined jaw-dropping technical brilliance with ultra-advanced harmonic concepts and set the bar for horn-playing from the late 40s onwards. A disciple of Roy Eldridge, South Carolina-born Dizzy was also a crucial figure in the birth of Latin jazz, and famed for his big band Afro-Cuban fusion sound.
1: Louis Armstrong (1901-1971)
Sitting at the top of this list of the 50 best jazz trumpeters of all time is one of New Orleans' most famous sons. Before the arrival of the gravel-voiced Satchmo – who rose to fame in King Oliver's Chicago-based band in the early 20s – jazz was defined by collective rather than individual improvisation, but Armstrong's unparalleled gift for embroidering melodies led him to reinvent the nascent genre as a vehicle for solo extemporization. A gigantic, hugely influential figure in the history of jazz, popular music would not be the same without him.
Louis Armstrong - What A Wonderful World (Official Video)
Looking for more? Discover the best jazz singers and best jazz saxophonists of all time.