Best Nat King Cole Songs: 20 Unforgettable Tracks
The best Nat King Cole songs reveal just why the jazz pianist and singer is hailed as one of the world's greatest vocalists – and a pioneer for racial equality.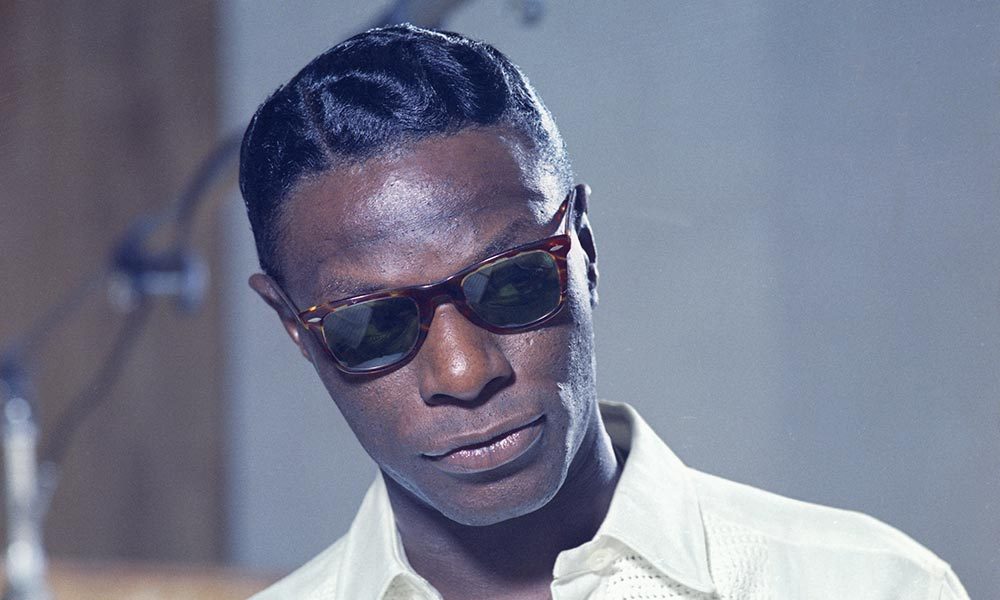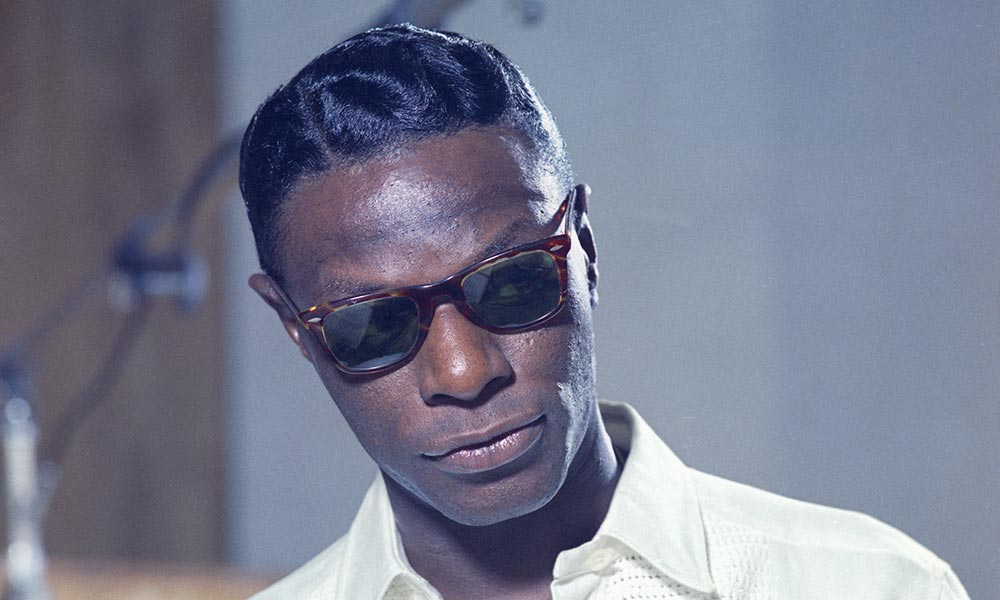 Born on March 17, 1919, Nat King Cole was one of the world's greatest solo vocalists and a pioneer for racial equality (in the 50s he became the first African-American artist to host a TV series). From "Unforgettable" to "L-O-V-E" and "The Christmas Song," he left behind a slew of timeless classics. To mark his centenary, we celebrate 20 of the best Nat King Cole songs.
Listen to the best of Nat King Cole on Apple Music and Spotify, and scroll down to read our 20 best Nat King Cole songs.
Straighten Up And Fly Right (1943)
"Straighten Up And Fly Right" was written by Nat King Cole and lyricist-publisher-promoter Irving Mills, and was part of the soundtrack of the 1943 comedy movie Here Comes Elmer. Cole, born Nathaniel Adams Cole in Alabama, on March 17, 1919, grew up in Chicago, the son of a Baptist minister. "Straighten Up And Fly Right" was based on a folk tale Cole's father, Edward, would sometimes tell at sermons. This wartime version showcases some of Cole's brilliant early work with his jazz trio (with guitarist Oscar Moore and Wesley Prince on bass). The song was a No.1 hit and has remained popular. Jeff Goldblum included a version on his 2018 debut album, The Capitol Studios Sessions.
(Get Your Kicks On) Route 66 (1946)
"Route 66," composed by Julie London's husband Bobby Troup about a journey from Chicago to Los Angeles, is one of the iconic American road songs. Also one of the best Nat King Cole songs, this hit version from 1946 shows off Cole's prodigious skills as a pianist. Cole, who was influenced by jazz maestro Earl Hines, was a fluent pianist who could swing with the best. When Ray Charles announced Cole's induction into the R&B Hall Of Fame in 2000, he said, "I used to sleep Nat Cole, drink Nat Cole, eat Nat Cole. I mean his voice and his piano was so much in harmony together. That is what I wanted to do… sound like Nat Cole… and get hired."
The Christmas Song (1946)
In 1946, Cole became the first recording artist to sing the classic festive lyrics about "chestnuts roasting on an open fire and Jack Frost nipping at your nose," in what many regard as the definitive version of "The Christmas Song." The song was co-written by famous crooner Mel Tormé and Bob Wells on a scorching summer's day. Tormé's youngest son, James – a jazz singer – said his father and Wells took it first to a publishing house who rejected the song. "They then drove over to Nat King Cole, who was exploding in popularity at the time," said Tormé, Jr. "They played it and he asked them to play it again. 'Stop everything, that's my song,' he said."
Cole's hit version isn't just one of the best Nat King Cole Songs, it's part of modern Christmas itself.
Nature Boy (1947)
It is said that the nomadic Brooklyn-born writer eden ahbez handed Cole's manager the lyrics and music to "Nature Boy" backstage at a concert. Cole loved the song and cut a version on 22 August 1947. It shot to No.1 on the charts and stayed there for eight weeks. "Nature Boy" was a tricky song to tackle and Cole showed all his technical ability by delivering a commanding version in his silky, baritone voice. The orchestra was conducted by Frank De Vol, who was the in-house arranger for Capitol Records, and his use of strings and flute bring out the poignant lyrics, including the memorable lines "The greatest thing you'll ever learn/Is just to love and be loved in return."
Mona Lisa (1950)
"Mona Lisa" is one of the great love songs of the 20th Century, which more than earns it a place among the best Nat King Cole songs. It was written by Ray Evans and Jay Livingston for the movie Captain Carey, USA, and won an Oscar for Best Original Song. Surprisingly, though, "Mona Lisa" was originally released as the B-side to "The Greatest Inventor of Them All" and only took off when radio DJs began playing it instead of the main side. The arrangement for Cole's version is by the great Nelson Riddle, with music by Les Baxter and his orchestra.
The title refers, of course, to the celebrated Leonardo Da Vinci painting. George Benson, who has praised the "suaveness" Cole brought to the song, was just eight when he won a singing contest which had a prize of being able to record his own song. He recorded a version of "Mona Lisa" under the moniker Little Georgie Benson. "That song had such an influence on me," he said.
Pretend (1950)
"Pretend" was originally released as a shellac 78rpm single by Capitol. Cole's version of the 30s ballad was cut with Stan Kenton's jazz orchestra and included (uncredited) some excellent musicians, including Shelly Manne on drums. Cole's late daughter, the Grammy-winning singer Natalie Cole, recorded her own version on her 1991 album, Unforgettable… With Love, which reworked some of her father's best-known songs.
Too Young (1951)
"Too Young," which had lyrics by the novelist Sylvia Dee (she also wrote the words to "Bring Me Sunshine") sold a million copies and was No.1 for five weeks, prompting Billboard to call it the top song of 1951. Cole described "Too Young" as perhaps his favorite of all the songs he recorded.
Unforgettable (1952)
Cole's 1952 album Unforgettable opens with its superb title track, which was composed by Irving Gordon – who wrote "Me, Myself And I" for Billie Holiday – and stands as a career-defining performance among the best Nat King Cole songs. His smooth, nuanced delivery is pitch-perfect and enhanced by subtle accompaniment from an orchestra arranged by Nelson Riddle.
Walkin' My Baby Back Home (1952)
"I try to give people what they like," said Cole, who, at his peak, was selling seven million records a year. In 1952, Capitol Records issued a series of his songs on a 10" LP called 8 Top Pops, including "Walkin' My Baby Back Home." The lyrics for the song were by the accomplished songwriter Roy Turk, whose many hits include Elvis Presley's "Are You Lonesome Tonight?"
Almost Like Being In Love (1955)
Alan Jay Lerner and Frederick Loewe wrote "Almost Like Being In Love" for the 40s musical Brigadoon. Cole loved the tune and recorded several versions, including a sparkling two-minute take for his 1955 album Nat King Cole Sings For Two In Love. Cole's version has featured in several movies and was the closing song in the 1993 movie Groundhog Day. As Cole said: "Most songs have the same story – about love – and you're either winning or losing."
When I Fall In Love (1956)
Cole took "When I Fall In Love," a song written by Victor Young and Edward Heyman that was a hit for Doris Day in 1952, and made it his own with a stunning version. Cole's brother Freddie said that one memorable feature of Nat's singing was how well he enunciated words in songs. His stirring delivery left an indelible impression on listeners. Singer Suzi Quatro said hearing it was one of the defining moments of her childhood. "The first time I heard this, I was very impressionable," said the singer. "I was about ten and that was the first proper love song I heard. I used to sit in my sister's room and listen to it and cry."
Stardust (1957)
Hoagy Carmichael's magnificent love song "Stardust" was 30 years old when Cole gave it a fresh delivery for his 1957 album Love Is The Thing. Steve Hoffman, who worked on the mastering of the album, said Cole simply had a voice that "demanded the spotlight", no matter how good the supporting cast of musicians. "I started out to become a jazz pianist, but when I started singing, I sang the way I felt and that's just the way it came out," Cole said modestly.
Ballerina (1957)
Cole recorded "Ballerina" (sometimes listed as "Dance, Ballerina, Dance") ten years after it was written by Carl Sigman. The song was also hugely important to Gregory Porter, who cut a version on his 2017 tribute album, Nat King Cole & Me. Calling it "an influential song", Porter noted, "It's a story of love and how it doesn't come to fruition based on this dancer having a career and life of her own. Cole was one of a kind. He left such great music that you can't help but be influenced by that extraordinary timbre, style, and ultimate cool."
The Very Thought Of You (1958)
Ray Noble's beautiful love ballad "The Very Thought Of You" was first cut by Al Bowlly in 1934 and has since been tackled by many of the world's greatest singers, including Bing Crosby and Billie Holiday. One of the most memorable versions is Cole's silky one from 1958, which was produced by Lee Gillette and features the sweeping string arrangements of the composer Gordon Jenkins. "I'm an interpreter of stories," said Cole. "When I perform it's like sitting down at my piano and telling fairy stories."
Quizás, Quizás, Quizás (Perhaps, Perhaps, Perhaps) (1962)
In one of his albums of Latin music, Nat King Cole tackled "Quizás, Quizás, Quizás" ("Perhaps, Perhaps, Perhaps") by Cuban songwriter Osvaldo Farres. The heavily orchestrated dance track featured Armando De Sequeira Romeu, a drummer from The Havana Symphony Orchestra. Cole sang in Spanish, learning the lyrics phonetically.
(I Love You) For Sentimental Reasons (1961)
Deek Watson, founding member of the vocal group The Ink Spots, co-wrote the timeless classic "(I Love You) For Sentimental Reasons" in 1945. Sixteen years later, Cole put his own stamp on the song with a version for his album The Nat King Cole Story, which was nominated for the Grammy award for Album Of The Year. His sweet delivery influenced a generation of singers. "He just hypnotized me. Nat King Cole's singing was like medicine to me," said Aaron Neville. "Nat was everybody's favorite singer – from Ray Charles to Sam Cooke to Marvin Gaye – all of them loved him. Everybody wanted to do some Nat King Cole."
Send For Me (1961)
From his days playing uncredited on a Lester Young record, Nat King Cole liked to bring in top-notch jazz musicians for his tracks. On "Send For Me" he hired drummer Lee Young (who had also played with Lester) and guitarist Kenny Burrell. The song was written by Ollie Jones, and Cole delivers the lyrics with his usual impeccable pitch, sounding so relaxed as a performer.
Oh Mary, Don't You Weep (1961)
Cole grew up surrounded by gospel music and recorded a whole album of spirituals for Capitol called Every Time I Feel The Spirit. The version of "Oh Mary, Don't You Weep" was adapted by Cole, who brought in the choir of the First Church Of Deliverance church in Chicago to sing backing vocals. Cole was a groundbreaking figure in American popular music. At the height of his popularity, he became the first African-American to host his own television show, but he never forgot his roots. He put his success down to "hard work, integrity, and luck" and overcame appalling racism.
Ramblin' Rose (1962)
Cole's version of a popular song written by brothers Noel and Joe Sherman reached No.2 on both the Billboard charts and sold over a million copies. "Ramblin' Rose" was the title track for his 1962 album of the same name, which was arranged and conducted by Belford Hendrick, a man who had worked with Count Basie and Dinah Washington. The song featured a vocal backing chorus and some fine electric guitar from Rene Hall, who played regularly with soul greats Sam Cooke and Marvin Gaye.
L-O-V-E (1965)
This modern love classic was written by Milt Gabler, uncle of the comedian Billy Crystal. As well as a gorgeous take in English, the singer cut Japanese, Spanish, and French versions, cementing it as one of the best Nat King Cole songs of all time. Cole placed great store in precision in music and his singing is as exact as an atomic clock. The trumpet on the song is courtesy of Bobby Bryant, a jazz maestro who recorded with Oliver Nelson, Lalo Schifrin, and Horace Silver. Nat King Cole recorded the song in 1964, at a time when he had been diagnosed with lung cancer – a disease from which he died a year later, aged just 45.
Ultimate Nat King Cole can be ordered here.
Discover more about the groundbreaking legacy of Nat King Cole.