Blue Note 1500 Series: Everything You Need To Know
Setting the benchmark for modern jazz, the Blue Note 1500 series helped to give the record label its identity, while providing a goldmine for collectors.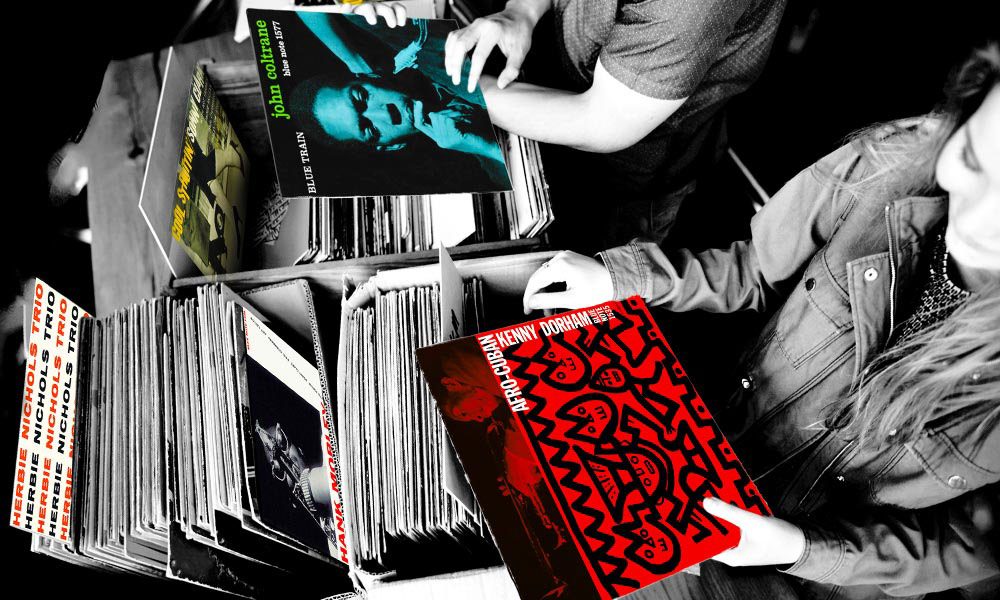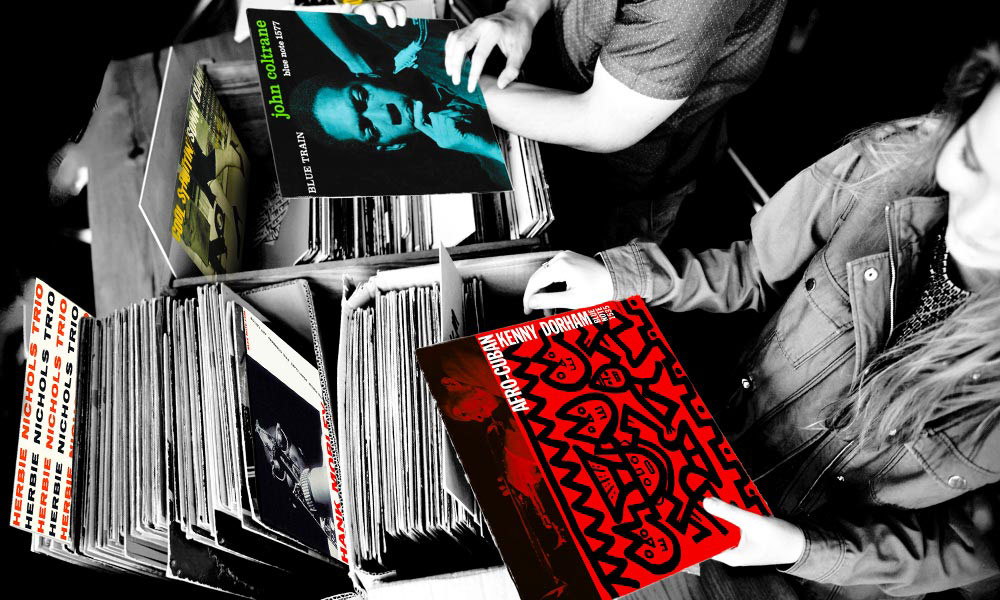 Between 1955 and 1958, Blue Note Records became the standard bearer for post-bebop modern jazz with the influential Blue Note 1500 vinyl series.
What is the Blue Note 1500 series?
If you are lucky enough to own an original pressing of one of the 98 LPs that came out in Blue Note's legendary 1500 series then not only do you possess a highly desirable musical artefact coveted by collectors all over the world, but you are also holding a valuable piece of jazz history. That's because the pathfinding 1500 series was the foundation stone upon which the legacy and, indeed, reputation, of Blue Note Records was built. Crucially, it helped to establish the small, independent, New York record company as one of the most important jazz labels in the business.
Listen to highlights from the 1500 series on Apple Music, and explore Apple Music's exclusive Blue Note 1500 feature, exploring ten of the most important releases in the series.
When did the 1500 series start?
Between 1952 and 1955, Blue Note, which was co-founded in New York back in 1939 by German-Jewish émigré Alfred Lion, had favoured the 10" 33 1/3rpm format, but the introduction of Blue Note's 1500 series marked the label's embrace of the 12" LP, which potentially offered up to 45 minutes of music. Very quickly, Blue Note Records utilised the new format to exploit its maximum potential in both the presentation and dissemination of the latest developments in modern jazz.
What musicians were in the 1500 series?
Initially, the first batch of 1500 releases were repackaged, longer, 12" versions of albums that the label had previously released on 10", such as two volumes of music by trumpeter Miles Davis (Miles Davis Volumes 1 and 2) and pianist Bud Powell (The Amazing Bud Powell Volumes 1 and 2). There were also two volumes of an LP called Genius Of Modern Music, a compilation devoted to the various 10" 78rpm sides that composer/pianist Thelonious Monk had cut for Blue Note between 1947 and 1948. But as the 1500 series progressed, it very soon served up brand new recordings by some of the rising stars of the New York jazz scene. These included pianists Horace Silver, Herbie Nichols and Sonny Clark; Hammond organ sensation Jimmy Smith, who was Blue Note's most bankable musician during this period; guitarist Kenny Burrell; drummer Art Blakey and his group, The Jazz Messengers; saxophonists Sonny Rollins, John Coltrane, Johnny Griffin and Clifford Jordan; and trumpeters Kenny Dorham and Thad Jones, plus a young boy wonder called Lee Morgan, who signed to Blue Note as a teenager in 1956.
Why do these musicians matter?
Silver and Blakey, in fact, played a crucial role in birthing a new type of jazz that became synonymous with Blue Note: hard bop. Though it contained a good measure of bebop in its DNA, hard bop was less overtly cerebral than the music invented by Charlie Parker and Dizzy Gillespie in the mid-40s, absorbing elements from blues, R&B, Latin and even gospel music. And it was music that swung hard with an earthy sense of groove. Horace Silver had been instrumental in establishing a two-horn quintet as the main vehicle for hard bop when he expanded his trio in 1952. Adding a saxophonist and trumpeter to the line-up, his group became an influential five-piece that set the standard for late 50s modern jazz.
What did the 1500 series sound like?
Blue Note's 1500 series was where the label came of age, sonically. Alfred Lion was an admirer of pioneering sound engineer Rudy Van Gelder and, for the 1500 series, Blue Note recorded almost all their sessions at his studio at 25 Prospect Avenue in Hackensack, New Jersey (which was actually in the living room of Van Gelder's parents' house). Following Lion's instructions, Van Gelder created recordings that were clean, full and dynamic, with clear separation between each instrument. He created what we know as the Blue Note sound – a sound that listeners initially became acquainted with via the albums in Blue Note's 1500 series.
What artwork did the 1500 series have?
As well as having superior sound, Blue Note albums became renowned for their eye-catching cover art. It was while the 1500 series was in production that the label acquired the services of a young designer called Reid Miles. He joined the company in 1956 and immediately made his mark with distinctive covers that juxtaposed cropped photos of the recording artists with ultra-modern typography. He would mastermind Blue Note's highly-influential signature style for the next few years.
What made Blue Note stand out from other jazz labels?
With Van Gelder and Miles on board and making crucial contributions to the label, the 1500 series found Blue Note gaining real momentum and becoming a major force in jazz. The label became a byword for quality. Unlike some jazz labels, Blue Note was savvy enough to pay the musicians to rehearse before a recording session so that by the time they reached the studio they sounded like a well-oiled working band. This meant that Blue Note's albums sounded tighter, were better prepared, more thought-out and offered more cohesion than their rivals' LPs.
How did the 1500 series contribute to this?
The rapid success of Blue Note's 1500 series transformed the label into a hip, trend-setting, market leader that was much-admired within the music industry. The label's peak year was at the height of the 1500 series, in 1957, when Lion presided over 47 different recording sessions (it was the most the label ever recorded in a single year). One of them was John Coltrane's Blue Train, possibly the most precious jewel in the label's crown. Though it was the saxophonist's only session for Blue Note, the album was undoubtedly his first bona fide masterpiece. The same year, Blue Note issued another classic in the 1500 series, this time a live album from another great tenor saxophonist: Sonny Rollins' A Night At The Village Vanguard.
What other key albums were in the 1500 series?
The four years that coincided with the 1500 series represented an extremely fruitful time for Blue Note. As well as Coltrane's and Rollins' groundbreaking albums, there were classic sets by Jimmy Smith (A New Sound, A New Star… Jimmy Smith At The Organ), Cannonball Adderley (Somethin' Else), Horace Silver (The Stylings Of Silver), Sonny Clark (Cool Struttin'), Hank Mobley (Hank Mobley), Johnny Griffin (The Congregation), Kenny Dorham ('Round About Midnight At The Cafe Bohemia), and Lou Donaldson (Lou Takes Off), to name just a few.
What is the 1500 series' legacy?
Though Blue Note would launch several other successful vinyl series (such as the 4000 series, which followed in 1958), none of them were quite as influential as those that bore the 1500 catalogue number. The 1500 series helped give Blue Note its identity and undoubtedly set the label on a path to greatness and, ultimately, immortality.
Collecting the 1500 series
Possessing an original copy of a Blue Note 1500 series album is like owning a piece of jazz history, which is why jazz collectors prize them so highly. Some even believe that original vinyl copies sound better than later re-pressings, and many also prefer early mono versions of the albums.
But be warned: capturing a super-rare mint copy of a 1500 series LP will take its toll on your bank balance. In pristine condition, these albums can fetch huge sums at auctions: an original pressing of Lee Morgan's self-titled Blue Note LP (BLP 1557) sold for $4,177 in 2017. Similarly, Curtis Fuller's The Opener (BLP 1567) exchanged hands for big money two years earlier when one was sold for $3,051. Given these prices, it's unlikely that you'll chance upon one in a charity shop or even at a record fair. In fact, the best way of finding an authentic 1500 series album is visiting a reputable specialist dealer, such as the New York-based Jazz Record Center (www.jazzrecordcenter.com), which regularly auctions rare and collectable records on eBay.
How to spot an original 1500 series LP
Being able to distinguish a bona fide 1500 series LP from a later pressing is an art in itself and requires a lot of forensic detective work. But there are several ways to help determine a record's provenance, the most crucial of which are inspecting its printed label and run-out grooves.
LPs in the 1500 series numbered from 1501 to 1563 have Blue Note's address listed on the label as 767 Lexington Avenue, New York, while those numbered 1564 to 1599 have the company's location as 47 West 63rd, New York. If the label reads "A Division Of Liberty Records, Inc" or "A Division Of United Artists", then these denote later re-pressings. It's also worth noting that later iterations will also have the record company listed as "Blue Note Inc" and will use a registered trademark symbol (some re-pressings may have a different coloured label other than Blue Note's traditional blue and white one: for instance, black and light blue came in during the late 60s, while all-blue was used from the mid-to-late 70s).
Inspecting the run-out part of the vinyl will also give valuable information as to the record's origin. A true 1500 will either have Rudy Van Gelder's handwritten initials (RVG) etched there, or, as on albums from 1957 onwards, a stamp that reads "VAN GELDER". Original Blue Note 1500s also have a letter "P" (written in cursive style and resembling a human ear) scratched into the run-out area, indicating that it was manufactured by the Plastylite corporation (indicative of all Blue Note pressings up until 1966, when the label was sold to Liberty Records). Other tell-tale characteristics are a handwritten "9M" etched into the run-off area (supposedly the manufacturing company's customer code) and a deep circular groove on the label itself.
Later re-pressings of 1500 series album also have different catalogue numbers to distinguish them from the originals: for example, the Horace Silver Quintet's 6 Pieces Of Silver was originally released as BLP 1539, but was reissued in the 70s as BST 81539 (and in Japan as LNJ-70127).
Album covers can also play a role in spotting an original: the key identifier is that, before 1958 and the Bennie Green album Bennie Green's Back On The Scene (BLP 1587), Blue Note LPs had no printed spine. But identifying a 1500 from the cover art alone is tricky, as Blue Note would often use old sleeves on later re-pressings.
Even with all this information to hand, mysterious anomalies can still cause confusion when trying to identify an original 1500 series album. Those wishing to delve deeper can find more info in Fred Cohen's fascinating book, Blue Note Records: A Guide For Identifying Original Pressings, published by Jazz Record Center.
Apple Music have launched an exclusive Blue Note 1500 feature, exploring ten of the most important releases in the series. Discover more here.
Format:
UK English