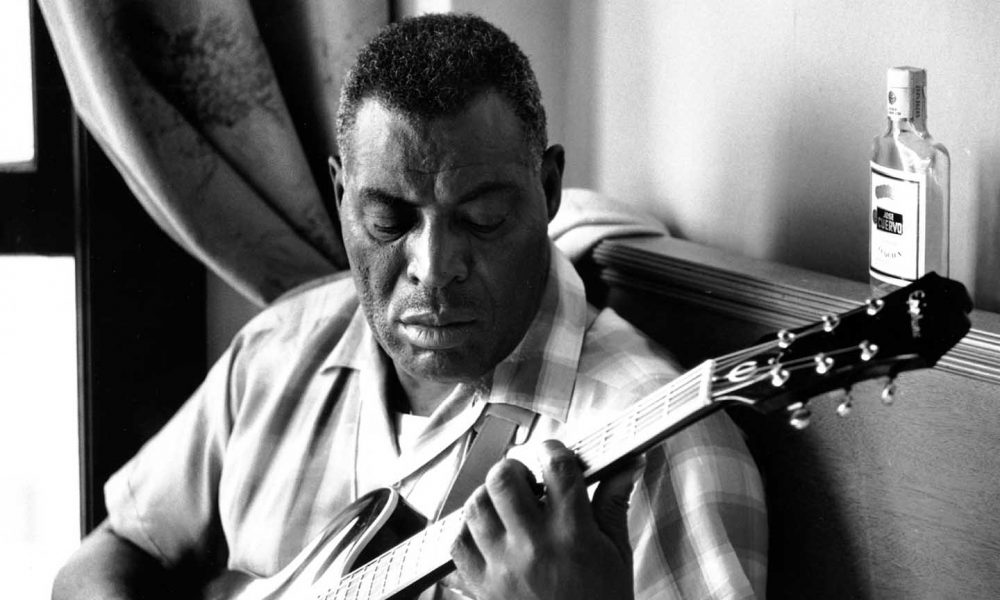 Howlin' Wolf was born Chester Burnett in the heart of the Mississippi Delta on 10 June, 1910 – at well over 6ft tall and weighing somewhere close to 300 lbs he was a powerful man. Charley Patton taught him the guitar, while Wolf learned the harmonica from Sonny Boy Williamson (Rice Miller); although it was Wolf's singing rather than his playing skills that commanded attention.
When he first recorded at Sun Studios, having been introduced to Sam Phillips by Ike Turner, Wolf was already over forty and up to that point he had been managing a life of farming and performing, not necessarily in equal measure. Sun licensed his first record, Moanin' at Midnight, to Chess Records and it became his first hit in 1951.
Wolf put three more records on the Billboard R & B chart in the 1950s, including Smokestack Lightning. He recorded Spoonful in June 1960 with Otis Spann on piano, Hubert Sumlin and Freddie Robinson on guitars, Willie Dixon on bass and drummer Fred Below. Written by Dixon, the doyen of Chicago blues writers, it is based on a Charley Patton song with connections to another by Papa Charlie Jackson.
In the 1960s Cream covered Spoonful on their debut album, Fresh Cream. In 1969, Evil also made the R & B Top 50. But it wasn't as a chart artist that Howlin' Wolf is remembered. He was influential to many aspiring blues musicians, including the Rolling Stones, who took Little Red Rooster to the top of the UK charts.
Wolf had already suffered a heart attack before he visited London to record the London Howlin Wolf Sessions album and following a car accident in 1971 Wolf's health went steadily downhill. Howlin' Wolf died in 1976, having left his larger than life mark on the blues for all that came after him.
Format:
UK English