Chris Cornell Quotes: The Iconic Singer In His Own Words
Pick any number of Chris Cornell quotes at random and you'll find a candid, considerate, thought-provoking artist offering insights into his life and art.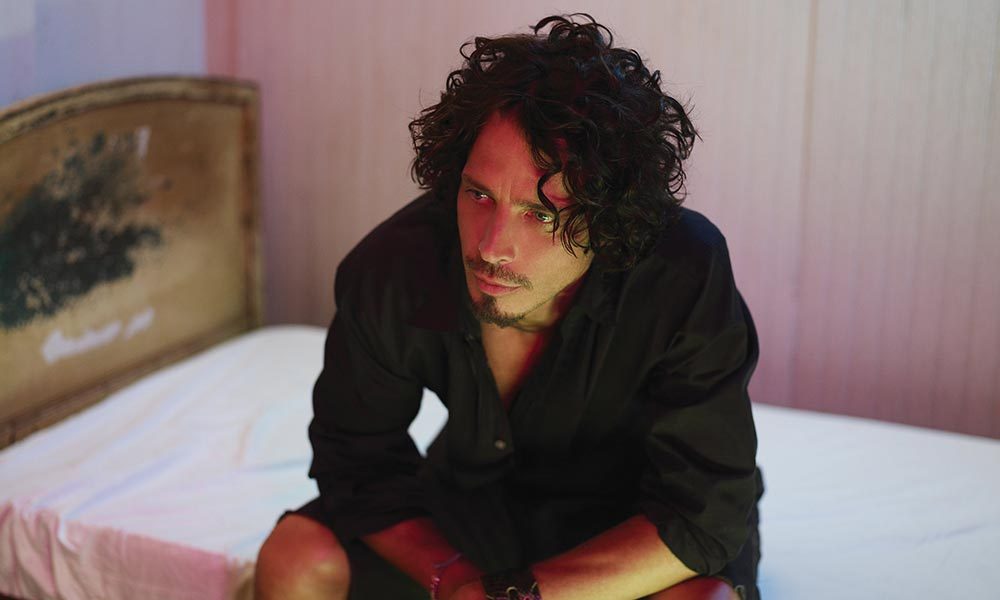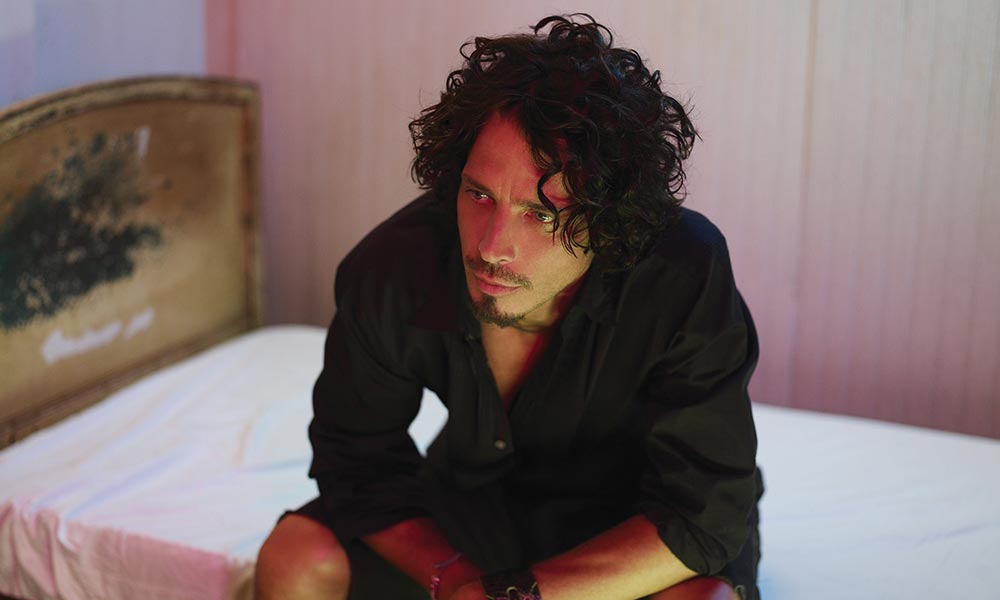 One of the most charismatic performers in the history of rock'n'roll, the much-missed Chris Cornell was the kind of mould-breaking artist we'll probably never see again. Pick any number of Chris Cornell quotes at random and you'll find an erudite and thought-provoking mind offering true insights into his life and art.
Arguably best known as the face of Seattle grunge icons Soundgarden, Cornell also recorded three terrific albums with rock supergroup Audioslave and maintained a highly-acclaimed parallel solo career up to his tragically premature death, in May 2017. His consistently high public profile ensured he was an in-demand interviewee, and when speaking to the media he was always candid, considerate and perceptive.
Tracing the arc of a truly singular career, we present the singer-songwriter in his own words, courtesy of an extensive trawl though the best Chris Cornell quotes.
Listen to the best of Chris Cornell on Apple Music and Spotify.
On discovering music and becoming a singer
"I always had a knack for music. [As a teenager] I bought a drum kit for, like, 50 bucks, and within three weeks I was in a band. Not only was I in a band, but people were saying that I was really good. Being someone with a short attention span who didn't have much patience for anything, that was great, 'cause it didn't take much. I could just sit down and do it instantly. I could play a basic rock beat right away, so it didn't require much patience, and that's probably why I ended up doing it." (Request, October 1994)
"I started singing backup from behind the drums. I just imagined, If I work at it, I'll be so good that some great band will want me. And it didn't happen. From 17 to 21, I was in a bunch of different bands, and I realised that if I was going to play music I liked, I was going to have to create that music. That's when Soundgarden started. We thought, Well, we'll look for either a drummer or a singer and see who arrives first. That's how I ended up being a singer." (Spin, 2006)
On Nirvana
"My first memory of Nirvana was getting a cassette of demos, which ended up becoming Bleach. Everybody's response was that this was an amazing band and these were amazing songs. It was another indication that the north-west had something special that you couldn't argue with. It was pretty shocking to see a three-piece that sounded like that, and trying to get inside the head of a guy who writes a song like 'Floyd The Barber' – where does the kernel of a song like that start?" (Rolling Stone, 2014)
On Seattle and the rise of grunge
"I took my brother-in-law back up there [to Seattle] with me. He's a screenwriter and after a few days he really couldn't work, the city was getting to him – the low sky, the continual rain, the feeling that things are pressing down on you. I'd forgotten that feeling, or maybe I'd got used to it." (Classic Rock, 2012)
"The Seattle scene benefitted from an MTV culture, and it was because of the way Nirvana looked and presented themselves that created this kind of unanimous support worldwide. Rock music had become kind of hedonistic – 35-year-old men taking a helicopter to the stage and dating supermodels, and going out of their way to separate themselves from their audience. Nirvana, more than any other band, rocked way harder, had significant originality, while looking like guys you went to high school with. I think that was their secret." (Rolling Stone, 2014)
On music industry awards
"I'm not going to be disrespectful, but I'd hate for anyone to think that winning a Grammy was something that was a necessity for me or the rest of the band, or that it was a benchmark to us of legitimacy for us, because it's not. It doesn't really matter that much to us. It seems like it's for someone else. I'd never get up and say that. If I was totally not into it, the best thing to do is to not show up.
"Maybe ten years from now I'll reflect and say, 'Wow, that happened and it was pretty unusual. Not every kid on the block gets to go up and pick up a Grammy Award.' It's just one more thing to take the focus away from what we like to do, which is to write music and make records and try not to think about anything, whether it's how many records we sell or what people think of us. For us, I think the key to success for being a band and always making good records is always going to be forgetting about everything else outside our own little band." (RockNet, May 1996)
On Soundgarden's landmark album, Superunknown
"At the time, at least for me personally, it was a time filled with a tremendous amount of responsibility and pressure to prove who we were. We wanted to show that we stood alone and outside of what was becoming a convenient geographic group that we were inside. I never felt bad about being lumped in with other Seattle bands. I thought it was great. But I also felt like all of us were going to have to prove that we could also exist with autonomy, and we deserved to be playing on an international stage and it wasn't just a fad like the British Invasion or a New York noise scene. Superunknown was that for me – it was showing that we were not just a flavour of the month. We had the responsibility to seize the moment, and I think we really did." (Rolling Stone, 2014)
On writing breakthrough single 'Black Hole Sun'
"'Black Hole Sun' was a song that I wrote and recorded entirely in my basement, 16 hours a day, and then offering a tape of a song, already finished, to a band that then learns it. It was refreshing and kind of cool for a moment because we hadn't worked that way and we came up with ideas that did sort of reinvent us as a band." (Classic Rock, 2005)
"I was glad [it was a hit]. Considering all the different songs we had, I really liked the fact that this song, stylistically, sat outside of any genre, and it wasn't really comparable to anything anyone else was doing at the time or before or since. It seems to stand on its own. And it very much did seem to lend itself to Soundgarden. But I don't think for one second I have the ability to sit down and write a hit song." (Rolling Stone, 2014)
Soundgarden - Black Hole Sun
On Seattle busker Artis The Spoonman inspiring his solo career
"He changed my life in that the only thing I do outside of Soundgarden is this one-man acoustic show that I tour with. He was a big inspiration for me that anyone can do that. I remember sitting in a room, probably with eight or ten people, and he walked in with his leather satchel he always carries with him and took out spoons. Everyone's jaw dropped. I thought, It's amazing this guy performs at festivals, fairs and street corners. This guy can walk into a room and get a reaction.
"Suddenly, I felt embarrassed and smaller, 'cause I felt like I call myself a singer, a songwriter, a musician, and I've sold millions of records and toured the world, but I can't do what he can. I can't just walk into a room and pick up an instrument and perform and entertain everyone and their jaws drop. So that stuck in the back of my mind, and at some point I started to pursue that. He was the main inspiration for that." (Rolling Stone, 2014)
On songwriting
"I've always said that my albums are the diaries to my life. I'm not one of those guys who looks out the window and sees something, then goes and runs home and writes about it. It's more constant observation. I'm not a big talker and I'm sort of constantly looking and thinking and I remember odd things. I might not remember the list of things you would; I might not remember the things my wife would, for example, but I'll see things that show up later. As I'm sitting and writing a song I find that it sort of becomes about that." (Billboard, 2015)
"I'm not a lyric writer to make statements. What I enjoy doing is making paintings with lyrics, creating colourful images." (Facebook post, 2013)
"When you write your own lyrics, you tend to be over-analytical. One second everything you do is brilliant, and the next, everything is garbage, and I want to be able to express personal things without being made to feel stupid.
"I remember thinking that as bummed as I felt, I looked like some beach kid. And then I came up with that line: 'I'm looking California/And feeling Minnesota,' from [Soundgarden's] 'Outshined' – and as soon as I wrote it down, I thought it was the dumbest thing. But after the record came out and we went on tour, everybody would be screaming along with that particular line when it came up in the song. That was a shock. How could anyone know that that was one of the most personally specific things I had ever written? It was just a tiny line. But somehow, maybe because it was personal, it just pushed that button. (Details, December 1996)
On Temple Of The Dog
"Right after [Mother Love Bone's] Andy Wood died, we [Soundgarden] went to Europe, and it was horrible, because I couldn't talk about it, and there was no one who had loved him around. I wrote two songs, 'Reach Down' and 'Say Hello 2 Heaven'. That was pretty much how I dealt with it. When we came back, I recorded them right away. They seemed different from what Soundgarden naturally does, and they seemed to fit together. They seemed like music he would like.
"I got the idea to release them as a single, and to get at least Stone [Gossard] and Jeff [Ament] or all of [Mother] Love Bone, to play on it. I had the idea for a couple days, then, with an artist's lack of self-confidence, I decided it was a stupid idea. Somehow those guys heard the tape, and they were really, really excited. Stone and Jeff and our drummer, Matt, had been working on a demo for what ended up being Pearl Jam, so we had the idea that we would make an EP or a record, and maybe even do some of Andy's solo songs." (Rip magazine, October 1991)
On live performance
"Every time I know we have to go out on tour, there's about three or four weeks where I'm terrified – where I start thinking: that's not me. I'm not Freddie Mercury! Then I go out onstage and it's like diving into the cold Puget Sound after spending five weeks in Hawaii – there's a shock to the system, but the fear goes away. You get used to it, which is pretty cool, because if I stopped performing, I could just disappear and end up being some weird chattering man that walks the streets in rags, staring only at the pavement." (Details, December 1996)
"It's that weird magic of if you sing a song you're connected to emotionally, it's going to trick me into feeling my emotions. A keyed-in audience is caught up. [They think], I'm not feeling your pain, I don't know what happened to you, but you have just tricked me into feeling my own pain and my own emotions and that is an amazing thing. That's this miraculous thing about music. Film can do it too, art can do it, but music does it great." (Billboard, 2015)
On Johnny Cash
"I met [Johnny Cash] once or twice in my life, and he was so gracious and he was such an influence on me as a musician. And he also covered [Soundgarden's] 'Rusty Cage'. Since that time, I've felt like he's maybe one of the bigger presences in my life, in terms of artists that I'm a fan of." (Rolling Stone, February 2017)
"A few years back I was thinking about slowing down because I'd been labouring under the misapprehension that there was a finish line. I'm just not built that way. I look at someone like Johnny Cash and think that's all he's ever known, so it's not really like work. Music to me still is not work. With the exception of being with my family, it's first on my list of what I want to do." (Spin, 2006)
The career-spanning Chris Cornell anthology, covering his work with Soundgarden, Audioslave and Temple Of The Dog, plus solo material can be ordered here.
Format:
UK English