Dream Lover Tops The Charts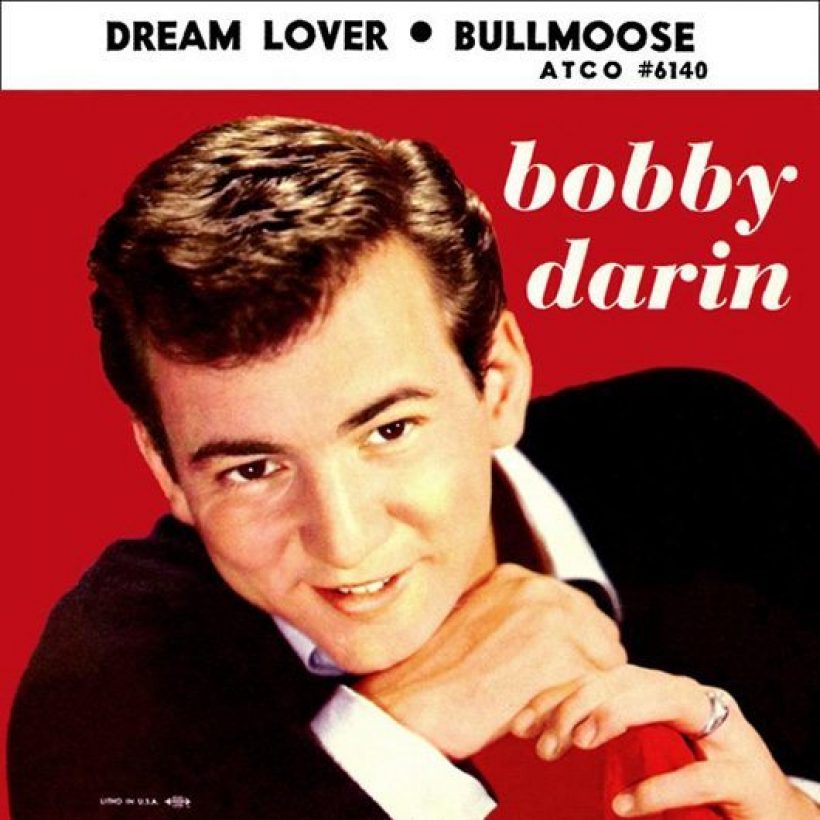 Bobby started out as a songwriter for Connie Francis, and recorded his own first million-seller 'Splish Splash' in 1958. This was followed by 'Dream Lover, 'Mack the Knife', and 'Beyond the Sea' and in 1962, he won a Golden Globe for his first film Come September, co-starring his first wife, Sandra Dee. The world was at his feet…or so it seemed.
It was in 1959 that Darin recorded his own composition, 'Dream Lover' that became a multi-million seller. It made No.2 on the Billboard charts in the late spring/early summer of 1959 but in Britain it went one better topping the charts for four weeks from Independence Day, the 4th of July. The song gave Darin financial independence and he took more creative control of his career as was proved by the album, That's All.
His follow up single was the Kurt Weill's 'Mack the Knife' that Darin turned into a classic that few would have thought he had the ability to do when his career began. Surprisingly Darin was initially opposed to releasing it as a single, but the song went to No. 1 on the charts for nine weeks, sold two million copies, and won the Grammy Award for Record of the Year in 1960. Darin was also voted the Grammy Award for Best New Artist that year, and 'Mack The Knife' has since been honoured with a Grammy Hall of Fame Award.
He never scaled the loft heights again but throughout the 1960s, he became politically active and worked on Robert Kennedy's Democratic presidential campaign. He was present on the night of 4/5 June 1968, at the Ambassador Hotel in Los Angeles at the time of Kennedy's assassination.
With his career flourishing and a return to the top ten in America with his excellent cover of Tim Hardin's 'If I Were A Carpenter' Darin made a discovery that shocked him and also deeply affected him. He found out that his grandmother, not his mother, had brought him up and that the girl he had thought to be his sister was actually his mother.
After a period of inactivity he made a return to the TV screens but his health was not good. He had bouts of rheumatic fever as a child and he always acknowledged that it was his vulnerability that helped to spur him on professionally. In early 1973 he had a minor hit on the Motown label singing, 'Happy', the love theme from Lady Sings The Blues the movie starring Diana Ross. Five days before Christmas the same year he died following a heart operation, he was 37 years old.
Format:
UK English