Freddie Mercury Photos: A Visual History Of The Iconic Queen Frontman
An artist who explored all forms of creativity, Freddie Mercury expressed himself as much through his fashion as he did his songs, as these pictures reveal.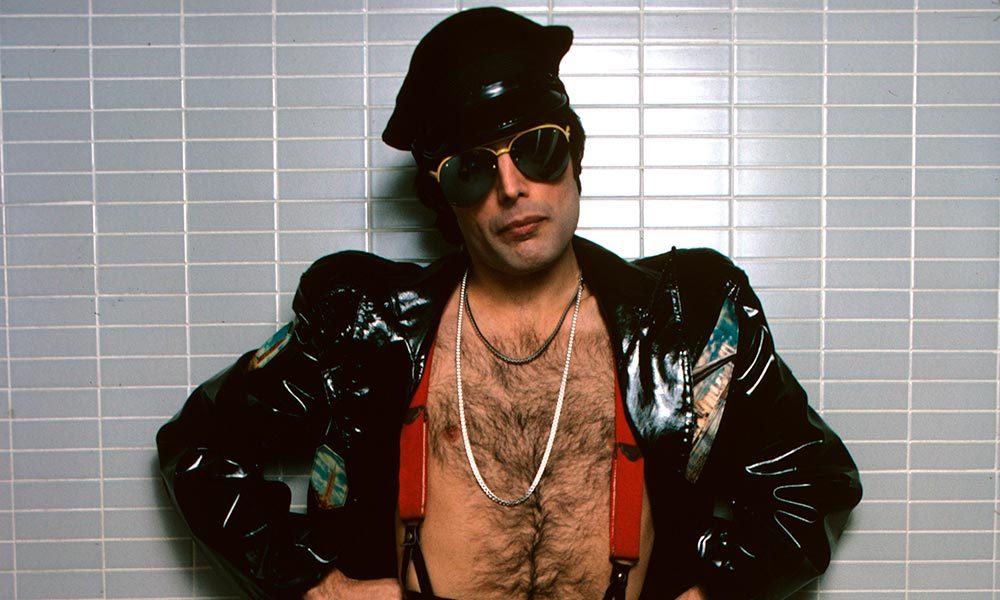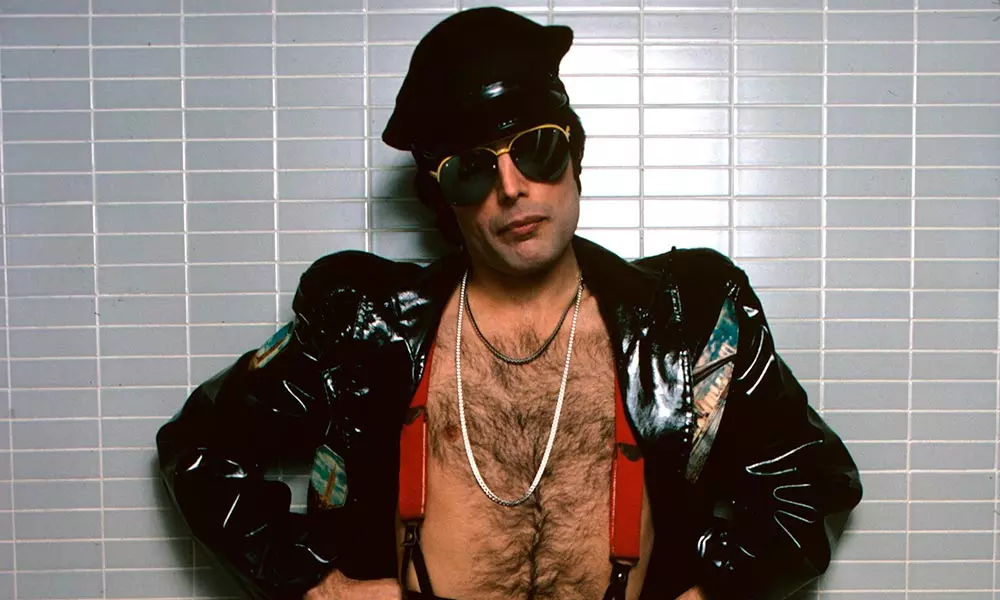 With his flamboyant costumes and commanding stage presence, Freddie Mercury was one of the greatest showmen of the 20th century. Across a series of iconic pictures, we chart how the shy teenager became the fully-fledged rock star who sported some of the most memorable stage outfits of all time.
Listen to the best Freddie Mercury songs on Apple Music and Spotify, and scroll down for our visual history of Freddie Mercury.
The shy youngster
Though the young, introspective Farrokh Bulsara grew into the global star Freddie Mercury, he never forgot the reticent youngster, with the usual insecurities, that he had once been. "Underneath it all, I'm quite shy. Very few people know what I'm really like," admitted Mercury. "I don't like the way my teeth protrude."
Piano playing
Music became an outlet for Mercury at boarding school – and transformed his life. "I took piano lessons at school and really enjoyed it. That was my mother's doing," he said. "She made sure I stuck at it and I did it up to Grade 4 classical, practical and theory. At first, I kept up the lessons because I knew she wanted me to, but then I really grew to love playing. I basically play by ear and I can't sight read at all. I always liked to sing. I used to sing along to things and it evolved from there."
Art school
Though Mercury admitted that he decided soon after getting a diploma at Ealing Art College that he would not chase a career as a graphic designer, the art training was useful for his future work as a musician. "Art school teaches you to be more fashion-conscious, to be always one step ahead," said Mercury. He said that when he joined up with students and would-be musicians Brian May, Roger Taylor, and John Deacon to form Queen in the early 70s, appearance was a key part of their strategy. "The concept of Queen was to be regal and majestic. Glamour was part of us, and we wanted to be dandy. We wanted to shock and be outrageous," said Mercury.
The white "wedding dress" cape
Mercury said that "Queen never copied anyone" in the way they dressed, and were into glam rock from the very start. Mercury had worked on a clothes stall in Kensington market with his girlfriend Mary Austin and had his own clear ideas about fashion. In 1974, Mercury met fashion designer Zandra Rhodes and was captivated by her outfits, including a cape shirt in heavy ivory silk that had an embroidered bodice and giant pleated butterfly sleeves. "It was the top of a wedding dress idea I had," said Rhodes. She created the white satin stage outfit that Mercury wore during 1974. In the 2019 biopic Bohemian Rhapsody, Rami Malek, playing Freddie Mercury, wore a reproduction of the outfit, created by Rhodes herself.
The Japanese style
"I always loved touring in Japan, particularly with all those geisha girls – and boys. I loved it there; the lifestyle, the people, the art," said Mercury. When Queen played the Nippon Budokan in Tokyo in 1976, the Queen frontman wore a traditional kimono on stage.
The shorts look
Mercury was never one to take himself too seriously. In 1976 he sported a different look: red-and-white striped tight shorts and matching braces. "The one thing that keeps me going is that I like to laugh at myself. If we were a different kind of band, with messages and political themes, then it would be totally different. That's why I can wear ridiculous shorts on stage and ham it up," said Mercury.
The sequin jumpsuit
Full-length bodysuits became a regular feature of Mercury's look in the 70s – including a black-and-white harlequin design that showed off his chest. The most iconic one from the period was the silver sequined, singlet-style bodysuit. The leotard with long sleeves was first worn on the European tour in May 1977, while the red short-leg version was worn on the European tour in April 1978. The silver sequin suit and mask combination embodied Mercury's love for theatrics – something he incorporated into his performances. He even starred in a collaboration with the Royal Ballet in 1979.
Lady Gaga, who wore her own take on the sequined jumpsuit on more than one occasion, is among those influenced by Queen, a band she said she "worshipped"; she followed Mercury's fashion trends closely. She once said she "hoped Freddie Mercury would have thought I was great."
The striped ballet leotard
Another professional musician who is a massive fan of Queen is Justin Hawkins, of The Darkness (he even has tattoos of the band members' faces on his hands). Hawkins has worn a skin-tight striped suit in honor of one of Mercury's most iconic outfits, the striped ballet leotard. "It's not a concert you are seeing, it's a fashion show," said Mercury of his work with Queen.
The leather period
In the late 70s, Mercury wore a lot of leather – including red leather trousers – but he sported one of his most famous leather looks for a video that was a spoof of the British television soap opera Coronation Street. Dressed in drag, and sporting a black leather mini skirt and fishnets, pink earrings, a black bobbed wig, pink knitted top, and heels, the mustachioed Mercury was filmed hoovering the floor. The video, for the 1984 single "I Want To Break Free," sparked a controversy. "The kind of image I put across is not planned or anything, it's something that's progressed over the years," said Mercury. "It's something I live by. It's authentic. It's not forced at all. I just feel that it's a natural part of my life. I don't go out of my way to be controversial, not at all, but what a lot of people find outrageous is quite normal for me!"
The deceptively casual Live Aid look
By the time Mercury was mesmerizing the world at Live Aid in 1985, he had changed his look totally. Gone was the long hair of the 70s; in was the sleeveless white T-shirt, white jeans, studded belt, and metallic armband representative of his new style as he took Wembley by storm.
The yellow military jacket
Mercury's military-style jacket, with multiple gold buckles, eyelets, and trims, and in a bright yellow hue, made its debut during Queen's Magic Tour of 1986, which included another famous appearance at Wembley Stadium. Mercury's yellow jacket was created by his friend and costume designer Diana Moseley, and was reportedly inspired by Spanish opera costumes. Mercury paired the jacket with white trousers which had a red stripe down both legs, embellished with gold. "I dress to kill, but tastefully," he said.
The great pretender
In the late 80s, as Mercury explored his own solo creativity with his album Mr. Bad Guy, the superstar singer demonstrated that he had lost none of his ability to laugh at himself. His 1987 video for the song "The Great Pretender" showed him parodying many of his Queen guises down the years. The video was directed by David Mallet and featured a clean-shaven Mercury.
Freddie goes formal
In his final years, Mercury channeled his instincts for the outlandish into daring musical innovation, including his extraordinary duet with opera legend Montserrat Caballé. When he worked with the Spanish singer, Mercury dressed in a stylish tuxedo, with a black bow tie. Mercury said it was the first time he had ever performed in formal attire. It was a long way from tight shorts, leather trousers, and jumpsuits.
The career-spanning Freddie Mercury box set, Never Boring, is out now. Order it here.