If You Like Snoop Dogg… You'll Love Tory Lanez
Snoop Dogg's versatility and omnipresence in hip-hop has been much like Tory Lanez's today: versatile and prolific, both are masters with staying power.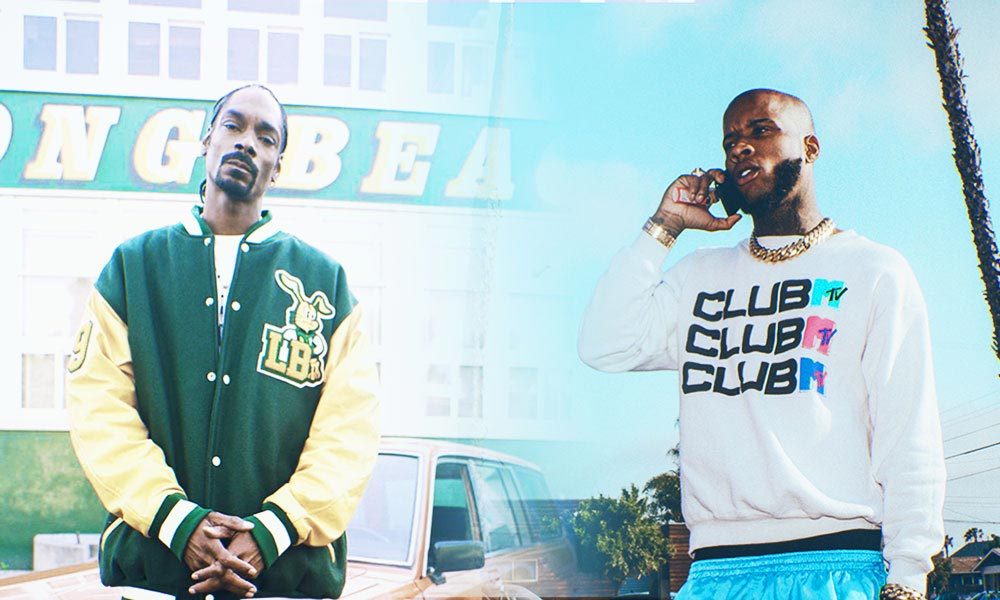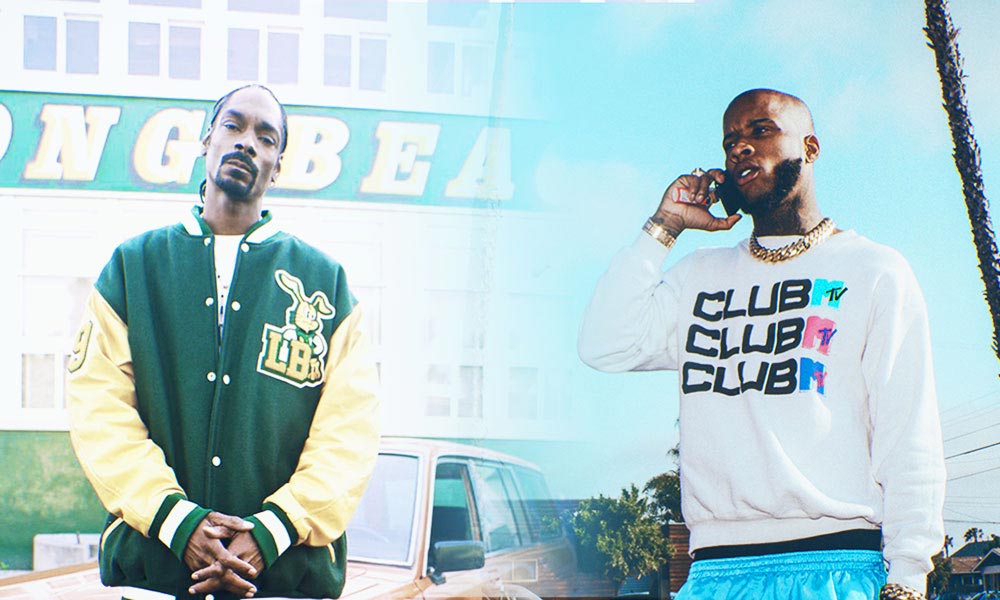 It often seems that rap is a young man's game. We watch a rising star release a smash debut, maybe a few decent follow-ups, then over time they become less and less relevant. With a few artists, though, that isn't the case. It's never been that way with Snoop Dogg, who, over a quarter-century, has arguably become the greatest elder statesman in hip-hop history. It's been almost 30 years since his smash debut, Doggystyle, and he has since been an omnipresence in hip-hop who is probably not as appreciated for his hard work as he should be. Much like Tory Lanez, a rapper 21 years Snoop's junior who has become an all-pervading force in ways that recall The Doggfather's rise to power.
Listen to the best of Tory Lanez on Apple Music and Spotify.
At first glance, Canadian MC Tory Lanez and Snoop Dogg don't seem so similar. For starters, they hail from opposite ends of the continent. Tory was two years old when Snoop dropped Doggystyle; Toronto's current soundscape is a far cry from the California funk that birthed Snoop. But Tory exists in the same tradition that Snoop mastered – greatness exists in versatility and longevity nearly as much as it does in releasing a classic album… and potentially fizzling out down the line. This is not to say that Tory Lanez should immediately be recognised among the greats today, but rather that he could be in that discussion.
Popular, prolific, respected
Snoop Dogg is among the biggest rappers on planet Earth – at least those living today; a random street poll would have people dropping his name when asked to think of the first rappers that come into their heads. This probably doesn't have as much to do with the music as it should. As he got further from Doggystyle, Snoop's personality got so big that he became less and less famous for the music – even if he was still making it and it was still great.
Drop It Like It's Hot by Snoop Dogg ft. Pharrell | Interscope
As he rounded the corner into the new millennium, Snoop had sold over 10 million albums. Despite continued pop success – not to mention critical acclaim for Paid Tha Cost To Be Da Boss (2002) and R&G (Rhythm & Gangsta): The Masterpiece (2004), Snoop was quietly at war with his own stardom. For a second generation of fans, he was as well known for being a stoner as he was for rapping, even as 'Drop It Like It's Hot' became one of the biggest hits of the decade. He would keep it going through the 00s on collaborations with Akon, Pussycat Dolls, Chingy and about a thousand others. While all this was happening, he also launched his own show on MTV.
Snoop's 2010 guest spot on Katy Perry's 'California Gurls' was bigger than some rapper's entire careers – nearly two decades into his own. Around this same time, Snoop was recording with Gorillaz and Willie Nelson. His influence had reached the most popular, prolific and respected musicians in the industry.
Staying power
Despite the industry's inclination toward trend chasing, Tory Lanez has staying power. He's got a diehard fanbase but has yet to drop the project that brings him true crossover success. Maybe he never will, and maybe he never has to. It's no secret that many rappers line their pockets with song-hopping. Plenty of them make entire careers doing it. That doesn't mean they're truly versatile. What Snoop mastered far better than others wasn't just the ability to hop from song to song, but to recognise where his voice fit, how he could adjust it to fit and – presumably, at times – whether or not he should.
Tory can achieve that same organic energy. His ambitions rarely feel inorganic. Only a handful of guys could do hooks for Meek Mill and Freddie Gibbs in 2015 and release 'Luv' and 'Say It' the next year to smash success. He's got similar chemistry with YG – something that's less likely for the type of rapper who's also able to put out 'Talk To Me' and make it the success it is. While you weren't looking, Tory infiltrated every region of hip-hop.
Tory Lanez, Rich The Kid - TAlk tO Me
World domination
You could never truly claim that Snoop sang on his records, but his flow has always been far more melodic than any of his contemporaries – there's a direct line between him and the prevalence of rappers who sing on today's chart. Entering that realm is not an easy feat these days, especially if you're from Toronto. You might look at Tory and say, "He ain't Drake." But no one is! It's a testament to Tory's power that he's done as much as he has in spite of that. Who else from Toronto has made as much noise since Drake's emergence? No one but Tory. And for this success, he's now supporting Drake on one of the biggest tours on the planet. Instead of being rivals, they've teamed up for world domination.
While it's true that the greats are often inclined to rival to their natural successors, Snoop never embraced this. When Wiz Khalifa, one of rap's two biggest stoners since Snoop himself, rose to prominence, Snoop teamed up with him to record a concept album in which they were high-schoolers. It seemed odd at first, but the album's Bruno Mars-assisted single, 'Young, Wild & Free', would hit No.7 on the Hot 100 and become one of the most memorable songs of the summer.
Super-powered, organic versatility
They don't make 'em like Snoop anymore – though it's always worth trying. The industry has changed completely since Snoop broke out, and it sometimes feels as if there's less room for crossover success than ever. But through Snoop Dogg's increasingly varied career – he's an actor! He has his own line of branded weed products! He's on TV with Martha Stewart! He's a reggae star, reincarnated as Snoop Lion! – each new guise feels natural. He has fully embraced himself, never aspiring to be anyone but.
Tory Lanez feat. Trippie Redd - FeRRis WhEEL
Because of their generational gap (among other things), they'll have very different routes to success, but Tory's career is on a similar trajectory to Snoop's. He's had radio hits for three years straight, and he can show up on almost anyone's song – sometimes where you'd least expect – and sound totally organic. Tory's versatility makes him one of the most listenable guys working today. Like Snoop, this versatility gives him one of rap's superpowers: other rappers need Tory more than he needs other rappers. And in a genre reliant on collaboration, that makes him a hot commodity. Maybe one of the hottest.
Format:
UK English