An Indelible Byline: In Fond Memory Of Richard Havers
A tribute to the author, journalist, broadcaster and former uDiscover Music editor-in-chief.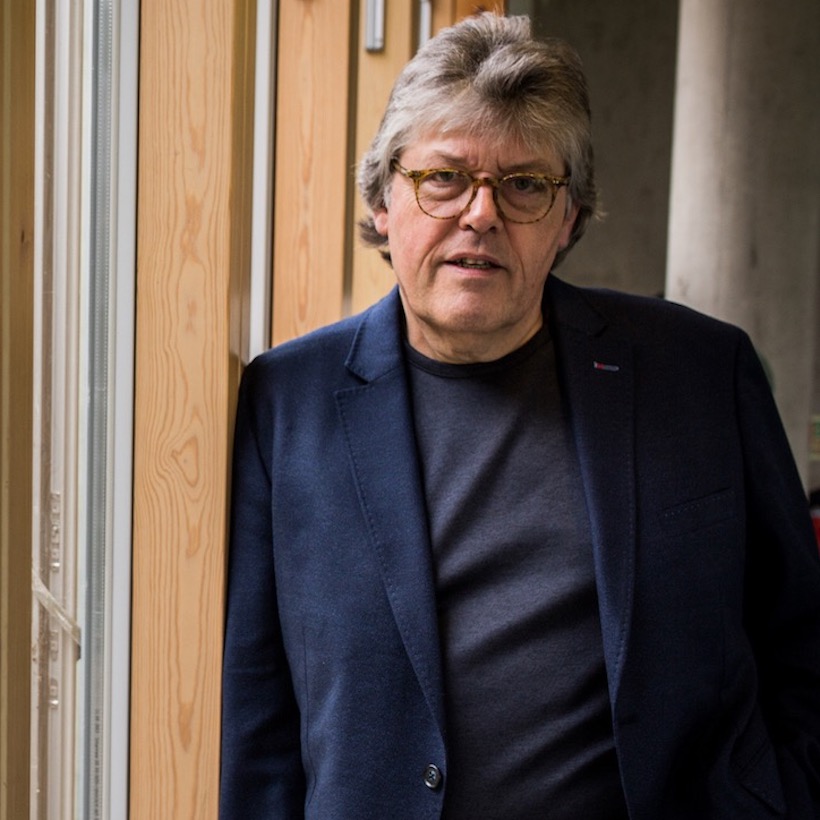 Any attempt to do justice to the prodigious output of Richard Havers since he decided to follow his passion and become a self-employed writer in the early 1990s is a challenge in itself.
The uDiscover Music team, and his countless friends across the music business and far beyond, were united in a huge sense of loss after the author, journalist, broadcaster and uDiscover Music editor-in-chief passed away on December 31, 2017. He died in Minehead Hospital in Somerset at the age of 66, and had been suffering from cancer.
As a friend and colleague for more than 30 years, I fondly recall countless conversations in which we compared notes on the mountainous workloads he took on with good grace, our respective deadlines, the lot of the freelance journalist, and life in general. Such chats came to take some planning, because you knew they could last for hours, starting with the pressing issues of the day and progressing to a detailed discussion of great Beach Boys B-sides, the glory days of Cream, or the under-appreciated artists on whom we had bonded from the beginning, be it Clifford T. Ward or Chris Rainbow.
Richard was respected throughout the industry not only for his all-embracing knowledge, but for the utterly unquenchable passion for music that informed such wisdom. A truly prolific writer, he leaves a vast bibliography to which he added only a few months before his death with the publication by Virgin Books last August of On Air In The Sixties. The official history of the Rolling Stones' BBC recording sessions, it tied in with Polydor's On Air album anthology.
A history of Verve Records with Richard Havers
This was the latest of many book and record projects with the band, with whom he developed a close bond, notably with Ronnie Wood and former Stone Bill Wyman. He co-wrote 2002's Bill Wyman's Blues Odyssey, which won the Blues Foundation's Award For Literature; he also collaborated with Wyman on his 2003 tome Rolling With The Stones and 2006's The Stones: A History In Cartoons.
The same year, Havers was the author of The Rolling Stones: In The Beginning, and he compiled and edited the band's official anniversary book in 2012, Rolling Stones 50, also writing the sleeve notes for 2016's Blue & Lonesome album. He was a trusted source at The Beatles' Apple Corps organisation and a voice of authority in the fields of jazz and blues, writing such definitive tomes as Verve: The Sound of America and the 75th anniversary history of Blue Note, Uncompromising Expression.
As the jazz consultant to Universal Music, Richard compiled definitive, multi-disc compilations on such figureheads and personal passions as Louis Armstrong, Ella Fitzgerald, and Nat King Cole. Another of his great musical devotions led to the much-lauded 2004 book Sinatra.
As a confidant of many famous personalities in music and further afield, Havers co-wrote autobiographies of Gary Barlow, Tony Visconti, television personality Len Goodman, and film and stage director Peter Glenville. Myriad other subjects to come under his microscope included the BBC during World War II, football, the Titanic, and the airline industry from which he came.
A History of Blue Note Records with Richard Havers
Born in Carshalton in Surrey, Richard was educated at Reigate Grammar School and joined British Caledonian Airways at the age of 18, based at Gatwick Airport. He wrote and produced endless advertising jingles, and after 16 years, moved to Continental Airlines. He first crossed paths with this writer in Havers' role as a marketing executive: in the mid-1980s, Continental became an official sponsor of Rock Over London, a weekly British music show that I produced and later hosted for worldwide syndication. With his influence, the airline went on to sponsor music events such as Route 88, a country festival in London.
After leaving Continental in 1989, Richard began to hone his new reputation as an author and journalist, also writing for such publications as the Daily Telegraph, The Times and Record Collector. One particularly memorable collaboration came in 2011, when his relationship with the Louis Armstrong estate opened the door for me to make the BBC Radio 2 documentary Satchmo By Satchmo, using never-before-heard audio from the jazz legend's personal audio diaries.
As the co-founder of uDiscover Music, Richard was the driving force in establishing it as a global source of information about music, designed to appeal in the same way that he saw music itself, cutting across all genres and generations. He frequently posted stories long into the night, fired with his trademark enthusiasm for the subject matter and this new way of sharing it.
Those of us who had the privilege of working with Richard saw the defiant positivity with which he approached his illness. The reaction to his passing spoke volumes for his contribution to our lives, and the work he leaves us – all over this site and in so many other places — will endure as his indelible byline.