reDiscover Enigma's 'Le Roi Est Mort, Vive Le Roi!'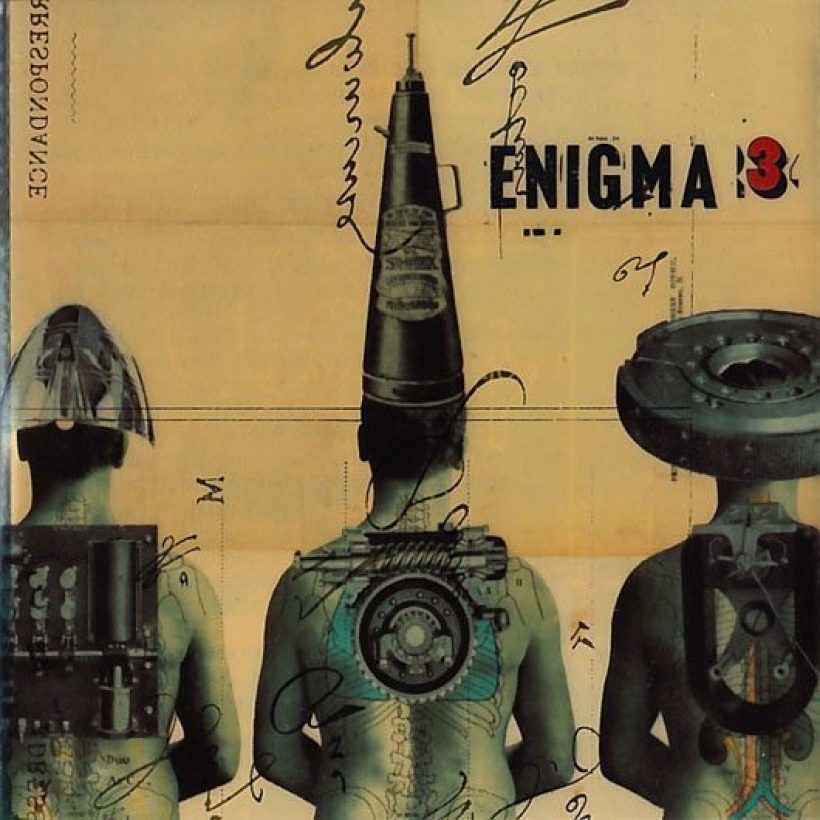 Romanian-born musician/producer Michael Cretu is anything but a household name. Yet MCMXC a.D, the 1990 debut of his ever morphing and suitably monikered studio project Enigma, reached the Top 10 in 10 countries, sold over 4 million copies in the US alone and stayed on the Billboard 200 for a whopping 282 weeks.
MCMXC a.D seemed to come out of nowhere, though in reality Cretu had long since learnt his craft the hard way. He released several long-forgotten solo LPs during the 80s; worked with ex-Boney M producer/svengali Frank Farian and also earned a production credit on Mike Oldfield's 1987 LP, Islands. On paper, the sonic components making up Enigma's trademark sound – an ultra-chilled blend of Gregorian chants, laidback dance beats and flute samples – don't sound like they could conquer the world, yet in practice Cretu's formula delivered in spades: his debut's success was bolstered by its massive-selling first 45, 'Sadeness (Part 1)', which went to No.1 in 24 countries, including the UK.
Marginally more rock-oriented, Enigma's second LP, 1993's The Cross Of Changes, ingeniously utilised samples from tracks as diverse as 'Ultra Violet (Light My Way)' by U2 and 'The Wizard' by Black Sabbath, yet, if anything, this subtle change of direction only accentuated the album's mainstream appeal, as it went multi-platinum in both the UK and US and sold over 6 million copies worldwide.
Perhaps unable to keep up such a winning streak, Enigma's third LP, Le Roi Est Mort, Vive Le Roi! ('The King Is Dead, Long Live The King!'), released on 22 November 1996, failed to meet such heights, but still sold enough to be proclaimed a success by anyone's standards, shifting over a million copies in the US, going gold in the UK and winning a Grammy Award for 1997's Best New Age Album.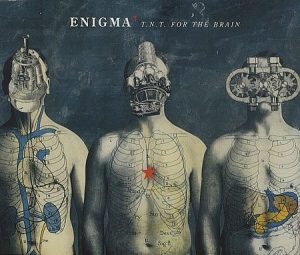 Superficially, Le Roi… broke little new ground, harking back to the blissed-out, ambient house/new age backdrop of MCMXC a.D, with Gregorian and Sanskrit chants again sneaking into the mix. However, there were some subtle and decisive developments, with Cretu, for the first time, emerging as a vocalist under his own name (he'd previously credited himself as "Curly MC"): his crisp, confident delivery perhaps most effective when pitted against his ex-wife Sandra Ann Lauer on the LP's evocative first single, 'Beyond The Invisible', which fused their vocal lines with samples from a Latvian folk tune, 'Sajāja Bramaņi' ('Nobleman Rode Together'). Also among the stand-outs were second 45, 'TNT For The Brain', which deftly incorporated samples from Jeff Wayne's Musical Version Of The War Of The Worlds, and the heart-meltingly lovely 'The Child In Us', which still ranks as one of Enigma's most criminally unsung tracks.
Sometimes overlooked in the wake of its two chart-conquering predecessors, Le Roi Est Mort, Vive Le Roi! is still ripe for rediscovery. A blissful, rather than difficult third album, its allure remains strong as its 20th birthday approaches.
Explore our dedicated Enigma Artist Page and follow the Enigma Best Of playlist. 
Format:
UK English