Human Within The Circus: Rare Interviews Surface In New R.E.M. Podcast
uDiscover Music's three-part R.E.M. podcast looks at key stages in the band's career, with rare interviews and live performances.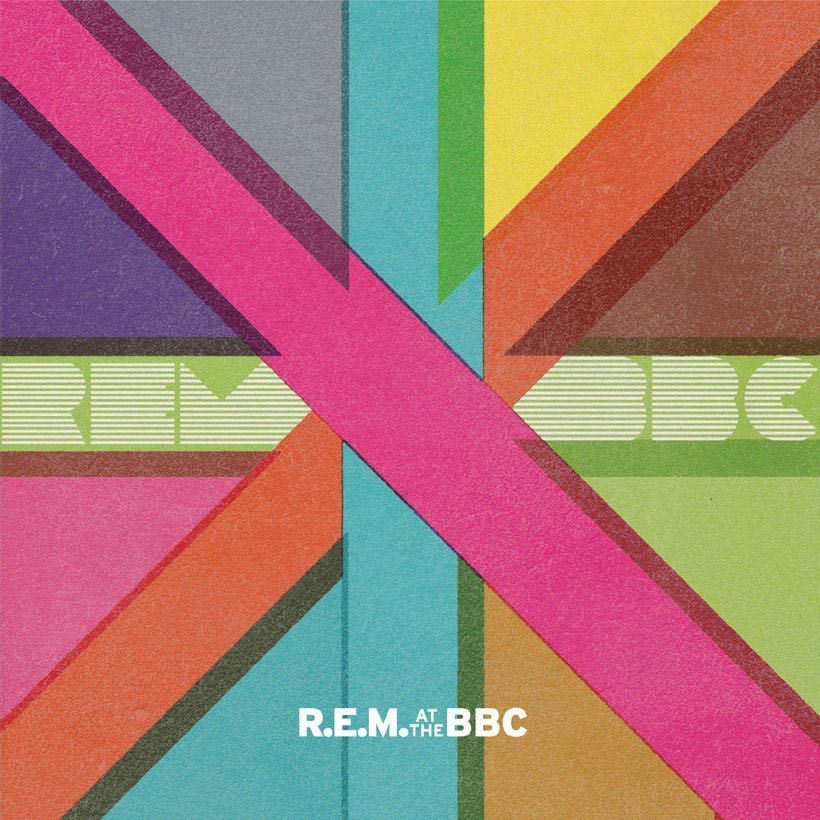 The story of R.E.M. has been told in many ways, but the arrival of the R.E.M. At The BBC box set offers a rare window into the group's long history of performances specifically for, or aired by, the British broadcaster. To add further depth to that expansive archive, uDiscover Music is presenting a three-part R.E.M. podcast which not only features many of the track highlights, but exclusively dips into the BBC's own catalog of interviews with the band over a period of more than 20 years.
The documentary demonstrates R.E.M.'s development on a decade-by-decade basis. The first part focuses on their early years of recording and touring after their formation in 1980, and in particular their first live appearance on the BBC at a concert at Rock City, in Nottingham, in 1984.
The second celebrates their arrival as the biggest rock band of the 90s, with tracks from their sets at Milton Keynes National Bowl, Glastonbury Festival and various BBC radio sessions; the third follows their adventures in the 00s, including a memorable return to London at St James' Church with guest Thom Yorke.
R.E.M. at the BBC Podcast Series (Part 1)
When R.E.M. visited the UK in 1984, Britain was in the grip of the miners' strike, while moviegoers were watching A Private Function, Tightrope and Conan The Destroyer. The band played quite an extensive set of British dates to support their second album, Reckoning, and in the week that Bob Geldof and Midge Ure organised the all-star recording of the Band Aid single for Ethiopian famine relief, R.E.M. arrived in Nottingham for a show that was recorded and broadcast for the BBC's In Concert series.
Songs from that set that are featured in the podcast include "Second Guessing," "So. Central Rain (I'm Sorry)" and "Talk About The Passion," alongside excerpts from an interview with the band's Peter Buck for BBC Radio 1 a few months earlier, in May.
No thinking of critical acclaim or popularity
"Everyone was real nice to us last time we were here," says Buck. "We did two dates in England [in November 1983] and two in France, and the reviews were really positive. So we just assumed naturally that the second time we came over, everyone would hate us… just from looking at the papers in America, it seems to me that someone will get a really good review and then the next time, everyone will hate them.
"So we just assumed, well, they'll hate us this time, and prepared for the worst. Quite the opposite, everyone's been more than fair, it's been really wonderful."
Even in those relatively early days, the band's lead guitarist was keen to stress the way they tried to distance themselves from critical opinion. "We write songs, we play 'em, we record 'em, we play them on stage, and that's all we do. You really can't think about critical acclaim or popularity or hit singles, or who's going to buy your record, because then you'd sit around like Bruce Springsteen and never get a record done, worrying so much about having it perfect.
"Making perfect records is not what we want to do. I don't really care. There's mistakes all over this one and mistakes all over the last one [Murmur]. We just wanted to make a record that's as good as we could possibly make, as far as soul or feeling, and if the critics don't like it, tough. So far, they have."
R.E.M. at the BBC Podcast Series (Part 2)
Of many banner years in R.E.M.'s expansion towards world domination, 1991 was particularly special, bringing the Out Of Time album that sold an incredible 18 million copies worldwide. The band came to London to record a live session for Radio 1's Into The Night programme, from which the R.E.M. At The BBC box set features half a dozen tracks, including the then-new album's "Radio Song," "Half A World Away" and "Losing My Religion." They also played a version of "Love Is All Around," the 60s hit by the band that Buck, Mike Mills and Bill Berry were working with at the time, The Troggs.
Human beings within the circus
Other appearances on the BBC during the 90s included their Milton Keynes show of 1995 and the 1999 headline appearance at Glastonbury that was part of their Up tour. Michael Stipe, speaking at a press conference in Spain in 1995, described how the quartet were dealing with the constant attention of the world's media.
"A lot of people, particularly outside of the US, have the idea that we were performing in clubs up until 'Losing My Religion', and then we were performing in stadiums of 60,000 people," he said. "The fact is, we've been playing in very large places all along, and it's been a very gradual build. I think all of us have pretty much remained human beings within the circus that being in an international pop band presents."
R.E.M. at the BBC Podcast Series (Part 3)
In the 00s, R.E.M. expanded their sonic capabilities even further with the albums Reveal, Around The Sun, Accelerate and what turned out to be their last studio release, 2011's Collapse Into Now. Their BBC contributions included sessions for Mark & Lard in 2003, Radio 2's Drivetime show in 2005 and a 2008 Radio 1 Live Lounge appearance that yielded a version of Editors' "Munich," all featured in the R.E.M. At The BBC box set.
In 2005, Stipe told BBC presenter Mark Radcliffe: "The arrangement of a song changes dramatically after I've come up with an idea for it. Let me think of an example: 'Leaving New York' [from 2004's Around The Sun] changed a lot in terms of the arrangement, simply because the chorus was as strong as it was. We shifted things around a lot, made one of the verses shorter, made another one kind of ramp up in the middle of it, which is my favourite part of the song.
"They come up with the ideas and then they kind of throw them at me and we work together… Arrangement is a huge part of songwriting, and so they have raw material, I have raw material, we throw it together and we start, hopefully, finessing it into something that's listenable and enjoyable."
It was the modus operandi that served the band so brilliantly for so long, and R.E.M. At The BBC demonstrates that expertise in a unique and vital way.
R.E.M. At The BBC can be bought here.
Format:
UK English