Songs About Not Being Good Enough
In love, in life, in work, artists from every generation have pondered this uniquely awful feeling.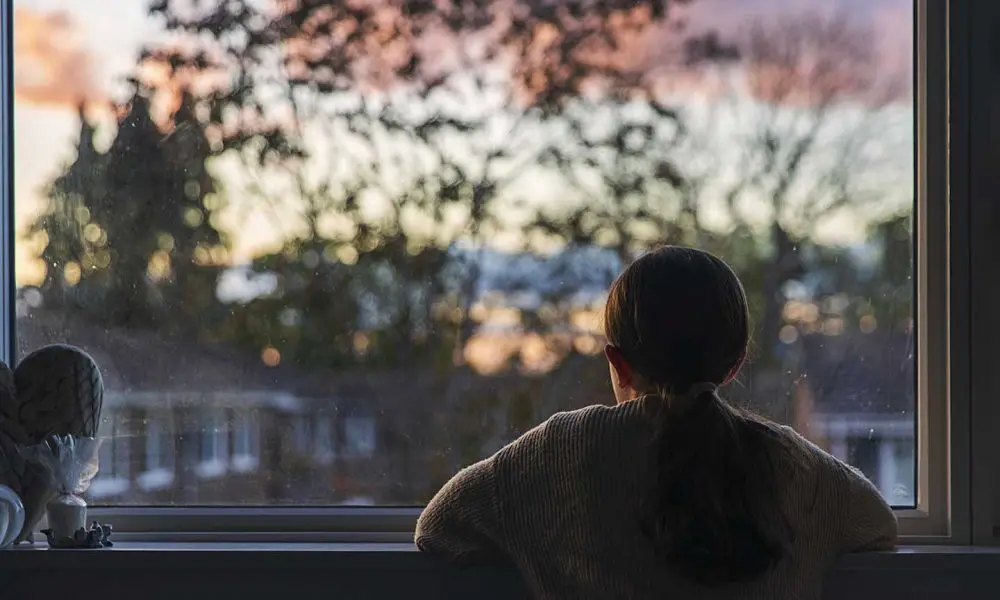 Since popular music has existed, artists have tackled one of the most prevalent topics known to humankind: not being good enough. In love, in life, in work, artists from every generation have pondered that uniquely awful feeling of standards being set too high, disappointment setting in, and feeling loss. It can cause depression, low self-esteem, a lack of self-worth, insecurities, unhappiness, frustration, broken promises, and much more. In pop, rock, R&B, hip-hop, electronic music, folk, country, jazz, and almost every other genre, from newcomers to Grammy Award winners, songs about not being good enough are among the most written (and most listened to).
The reason why this topic appears again and again, on playlists of songs, in opening guitar riffs, in the pulsing of rhythm sections, is because everyone goes through it. Whether from a broken relationship, a bad girlfriend or boyfriend, personal insecurities, or broken promises, It's the unique sort of human experience that is both shared and intensely isolating. You feel alone, but everyone has gone through it. Whether from a crush that doesn't like you back, a toxic relationship, or simply life getting you down, seemingly every artist has broached this topic. From Little Mix to Future, TLC to Carrie Underwood, artists have mined the deepest recesses of consciousness to figure out why they feel subpar, and how they can be stirred from that rut.
Self-doubt, professionally and personally, can be a scary notion, but there are a number of strategies created by professionals to help individuals cope and conquer this feeling. The reason why it's covered so often is because it's one of the most basic emotions almost everyone goes through. Some strategies to help alleviate this feeling of hopelessness include focusing on your actions instead of your thoughts, stop chasing approval and being satisfied in the individual moments of accomplishment, and, for all cases, to seek professional help. There are a number of resources, like the National Suicide Prevention Helpline (800-273-8255), which can offer crisis counseling for anyone experiencing these emotions. It's important to remember you're not alone.
Bonnie Raitt – I Can't Make You Love Me
Bonnie Raitt recorded "I Can't Make You Love Me" in one take, partially because she couldn't conjure the emotions of the story again. The tale of a drunk man and the story of a woman he abuses is a heartbreaking tale, and one Raitt sings with power and empathy.
Bonnie Raitt - I Can't Make You Love Me
Little Mix – Good Enough
Little Mix's "Good Enough" is a song that talks about being constantly put down by someone else. The group touches on such feelings as not being good enough, before growing strong enough to realize that the problem lies not with us, but with the other person.
Adele – Chasing Pavements
Adele's "Chasing Pavements" describes a… violent way to deal with heartbreak. The song resonated with pop fans because of its honesty, which describes an incident Adele had with a former boyfriend who cheated on her. She went to the bar he was at and punched him in the face.
Radiohead – Creep
On "Creep," the first massive hit from Radiohead, singer Thom Yorke describes feelings of rejection and loneliness due to his status as an outsider. But, while lamenting his own situation, he's still able to find beauty in the person he's singing about, who he describes as "so f_____g special."
Fall Out Boy – The Music or the Misery
On Fall Out Boy's "The Music or the Misery," singer Patrick Stump conjures up a self-referential tune in which the song talks about the industry and how it attracts many of our worst instincts.
Dishwalla – Every Little Thing
Santa Barbara-based Dishwalla's "Every Little Thing" is the most popular song in their catalogue, a heartbroken tune about trying to get someone to realize what they're missing. As is always the case, the pleading doesn't work.
Christina Perri – Human
On "Human," Christina Perri sings of what she'd do for love and such feelings that accompany this desire, noting how she's only human, and when she falls she bleeds.
SZA – Drew Barrymore
SZA's hip-hop breakthrough anthem "Drew Barrymore" says more in its opening bars than any analysis ever could: "Why is it so hard to accept the party is over?/ You came with your new friend / And her mom jeans and her new Vans / And she's perfect and I hate it."
Beyonce – Pretty Hurts
When Beyoncé speaks, we listen. On "Pretty Hurts," she turned her attention to the beauty industry. On the Sia co-written cut, Beyonce sings about the pain it takes to be a woman in that space, which she felt was "the most humiliating, judgmental place you can be as a woman."
Glee Cast – Get It Right
The Glee Cast's hit single, "Get It Right," was written by series music producer Adam Anders with his wife Nikki Hassman and writing partner Peer Åström. The track, sung by Lea Michele – who plays the main character Rachel Barry on the American television show – is about wishing she had run away instead of making the mistakes she made the first time around.
Glee Cast - Get It Right (Official Audio)
TLC – Unpretty
The inspiration for TLC's hip-hop anthem comes from T-Boz, who was in hospital when she came up with the idea of "Unpretty" after watching an episode of Ricki Lake, in which the men on the show called women "fat pigs." The men caught serious heat from the group and never recovered from the shots they fired their way.
Sia – Big Girls Cry
Australian singer Sia penned an anthem for women all over the world, empowering them to embrace their feelings and prove that strong women, no matter what they've been through, shouldn't be ashamed of crying.
Kasey Chambers – Not Pretty Enough
On Kasey Chambers' "Not Pretty Enough," she comments on how radio stations didn't play her songs, asserting that her emotions and her ability to express them is actually a deterrent to her ability to make it as one of those pop stars on mainstream country radio.
Fiona Apple – Hot Knife
On Fiona Apple's "Hot Knife," she compares dating to a situation in which she's the butter and her partners are a series of blunt knives able to cut through her.
Olivia Rodrigo – jealousy, jealousy
Sour superstar Olivia Rodrigo takes societal structures to task on "jealousy, jealousy," which examines the toxic underbelly of social media and the standards that are placed on young people, especially young women.
Olivia Rodrigo - jealousy, jealousy (Lyric Video)
Pearl Jam – Black
Pearl Jam's "Black" is a testament to the power of emotions. The band wanted to write a song that was impervious to the record industry's ambivalence to songs about intense feelings.
Future – Hate The Real Me
Future's "Hate The Real Me" certainly isn't his first song about heartbreak, but the morose rap jam that infiltrated radio stations touches on the pain of being unable to change, even when your behavior pushes other people away.
Alanis Morissette – Perfect
"Perfect," the single from singer-songwriter Alanis Morissette takes an interesting narrative perspective, telling the story of a child who can never succeed enough to win their parents' approval.
Carrie Underwood – Cry Pretty
On "Cry Pretty," country icon and pop star Carrie Underwood wades into deeply personal territory, reflecting on miscarriages she's had and the outpouring of emotions that are sometimes unable to be stopped.
Linkin Park – Numb
On the nu-metal hit "Numb" by Linkin Park, the tragically departed frontman Chester Bennington sings about depression as if its a numbness, unable to cope because the pain of feeling nothing is often more intense than feeling too much.
Songs About Not Giving Up
Again, there are plenty of strategies and resources online to help conquer this feeling of not being good enough. There are a number of call centers, like the National Suicide Prevention Helpline (800-273-8255), which can offer crisis counseling for anyone experiencing these emotions.
On the other end of this spectrum, though, is a number of songs that narrate the feeling of emerging on the other side, seeing the sun shine through after a cloudy day, and reveling in the strength of feeling pride, joy, and growth. Songs about not giving up are as common, if not moreso, than songs about feeling hopeless, from reggae anthems like Bob Marley's "No Woman, No Cry" to Ariana Grande's "No Tears Left To Cry." Everyone feels hopeless, but these songs are reminders that there is always a better way forward.
Christina Aguilera – Fighter
Journey – Don't Stop Believin'
Modest Mouse – Float On
Avril Lavigne – Keep Holding On
Destiny's Child – Survivor
Peter Gabriel – Don't Give Up
Avicii – Waiting For Love
Kelly Clarkson – Stronger
Katy Perry – Roar
Justin Bieber – Life Is Worth Living
Gloria Gaynor – I Will Survive