The Beatles' 'Yesterday' EP That Coincided With Controversy
The Beatles EP 'Yesterday' became their seventh No.1 on March 26, 1966, and spent seven weeks on top of the bestsellers list.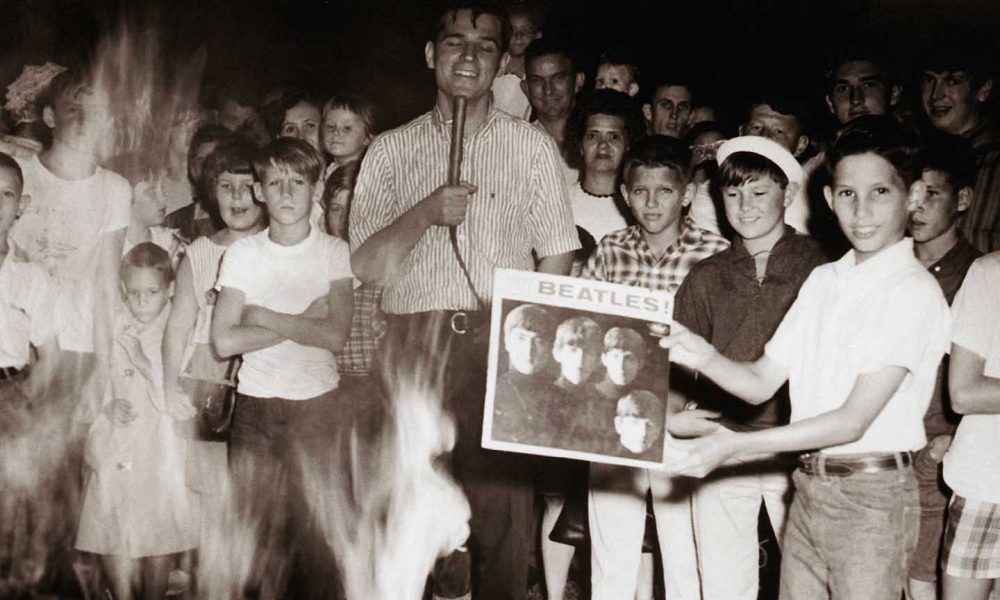 It was in the 1950s that record companies spotted an opportunity to release a new format that occupied a space between singles and long-playing records. Whereas singles were traditionally two tracks, and albums anything from 8 to 12 tracks, EPs (so-named to denoted "extended play") had four tracks. Artists often released these as "bite-sized" album-tasters, and in some cases, they even released all the tracks from an LP on a series of EPs, as they did with The Beatles' Yesterday EP.
Parlophone, The Beatles UK label had released a whole string of EPs by the band starting with "Twist and Shout" in the summer of 1963; it naturally topped the EP chart, a feat equaled by six more of their EP releases and when their Yesterday EP came out on March 4, 1966, it quickly climbed the chart and became their seventh No.1 on March 26, 1966, going on to spend seven weeks at the top of the bestsellers list.
The EP was made up of four songs from the Help! album: "Yesterday," "Act Naturally," "You Like Me Too Much" and "It's Only Love." Each of the band took the lead vocals on one of the four tracks: Paul on "Yesterday," Ringo on "Act Naturally," George on "You Like Me Too Much," and John on "It's Only Love."
All four of the tracks also appeared on the Help! album in the UK, but in America it was a different story. None of the four are included on the US version of Help!. Instead, "Yesterday," and "Act Naturally" appear on Yesterday and Today, as well as being released as a single in September 1965. "You Like Me Too Much" is included on Beatles VI, while "It's Only Love" appears on the American version of Rubber Soul.
It's Only Love (Remastered 2009)
The Beatles' 11th UK EP was mono only, and the cover photograph was by Robert Whitaker. It was also released in Portugal, Spain, and Brazil, but with a different cover photo.
The release of the album was on the same day as John Lennon's interview with London journalist Maureen Cleave was published in the London Evening Standard newspaper. At his home, Kenwood, in Weybridge, Cleave had found a library, with works by Alfred, Lord Tennyson, Jonathan Swift, Oscar Wilde, George Orwell, Aldous Huxley, and The Passover Plot, by Hugh J. Schonfield, which had influenced Lennon's ideas about Christianity. Cleave asked John about his views on religion and he said, "Christianity will go. It will vanish and shrink. I needn't argue about that; I'm right and I'll be proved right. We're more popular than Jesus now; I don't know which will go first – rock'n'roll or Christianity."
While the comments were accepted in the UK for what they were, a genuine observation on how John viewed Christianity and its role in the world, it caused a backlash in America. Five months later a US teen magazine quoted Lennon's remarks and protests across the southern United States quickly followed.
Some radio stations stopped playing Beatles songs and their records were publicly burned. The controversy coincided with The Beatles' US tour in August, and John Lennon attempted to quell the dispute at a series of press conferences. However, it rumbled on for a while, but eventually people accepted John's remarks as a genuine attempt to put into context the Beatles' phenomenal success.
Listen to the best of The Beatles on Apple Music and Spotify.