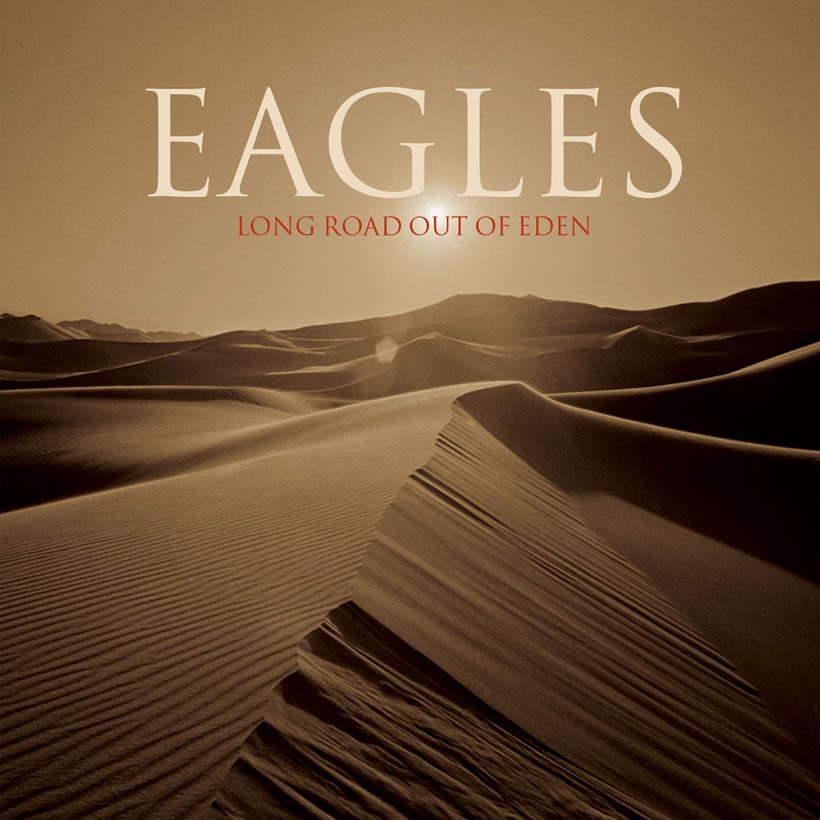 If you're not been a follower of The Eagles career in any detail you may be surprised to know that this was only the band's 7th studio album; there have been so many greatest hits packages that it feels like they've always been around.
Released in October 2007 Long Road Out Of Eden was the band's first studio album in over a quarter of a century and followed the live album, Hell Freezes Over. Six years in the making, this has everything that makes an Eagles' record so appealing – there's great songs, fabulous harmony vocals and a sense of being rooted in an America that is full of trucks, backwoods roads, long roads and California sunsets, country shacks and a certainty that the good guys will always win.
It all begins with the gorgeous a cappella, 'No More Walks In The Wood' which could have been on any of the previous six albums. 'How Long' is a straight forward country-rocker, written by J.D Souther who co-wrote 'Best of My Love, 'Heartache Tonight' and 'New Kid in Town', and it made the Country best seller list; interestingly it had been performed by the Eagles in the 1970s but they had never recorded it as J.D wanted to use it on his own solo album.
'Busy Being Fabulous' is a typical Don Henley and Glenn Frey song, that is quintessential Eagles with Don's oh so distinctive voice on lead; it too became a hit on the Country chart.
For an Eagles' album it has more covers than usual, Souther's songs aside. The covers include Frankie Miller's 'Guilty of the Crime', former Mike and The Mechanics and Ace vocalist, Paul Carrack's 'I Don't Want To Hear You Anymore' and John Brannan's 'Somebody'.
Among the other standout tracks are the gorgeous ballads, 'Waiting in the Weeds', 'No More Cloudy Days' and 'Do Something'. There's only one Joe Walsh composition on the record, 'Last Good Time in Town', and it's a co-write with Souther. It is an excellent song that has, as always, the twists and turns that always make Walsh's songs so appealing, coupled with a great hook.
The centrepiece of the whole record is the ten-minute long title track written by Henley, Frey and Timothy B. Schmidt. It is everything that makes the Eagles such an epic band, it's cinematic, it feels like the cousin of 'Hotel California'. "Now we're driving dazed and drunk, bloated with entitlement, loaded on propaganda." Sings Henley and you believe every word.
The record closes with 'It's Your World Now' with a Mariachi feel to it and it's a befitting ending, a long goodbye. As Don Henley said in 2007, "This is probably the last Eagles album that we'll ever make."
If it is the last one, then we've not been left wanting. Perhaps some people have not given this album their attention, assuming that their glory days are behind them. Nothing could be further from the truth. This is the kind of record that draws you in, grows on you, leaving you with a sense of fulfilment. When the history of American music is written, in maybe a couple of hundred years, the Eagles will have their own chapter as the purveyors of intelligent rock.
Format:
UK English