'The Mix-Up': Was It Really The Shake-Up Beastie Boys Fans Thought?
Putting away the mics and dusting off the vintage instruments, 'The Mix-Up' found Beastie Boys paying homage to all their influences at once.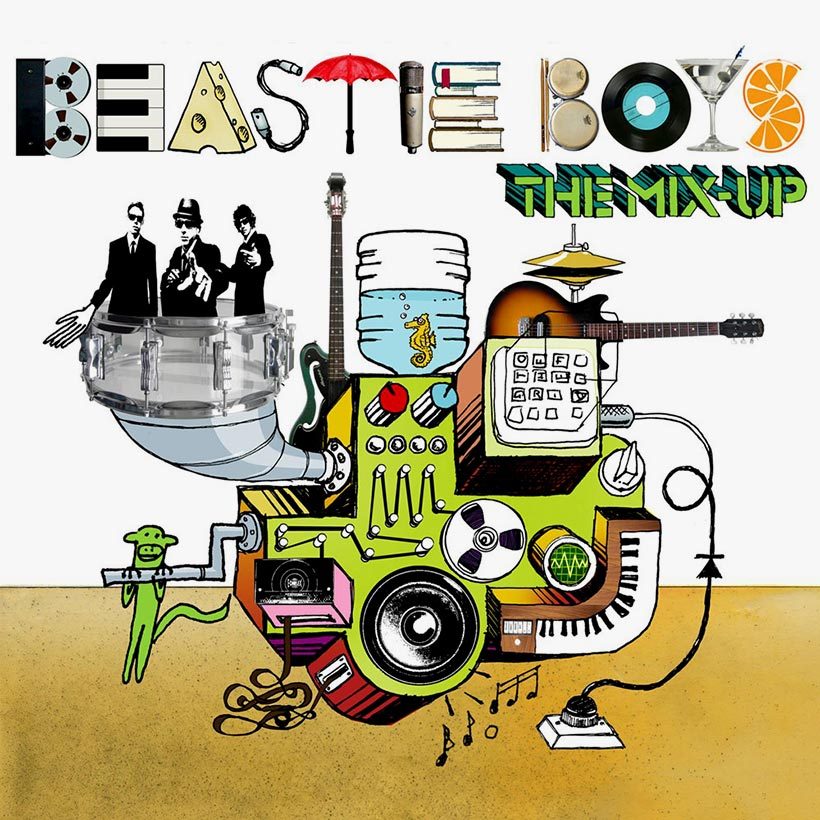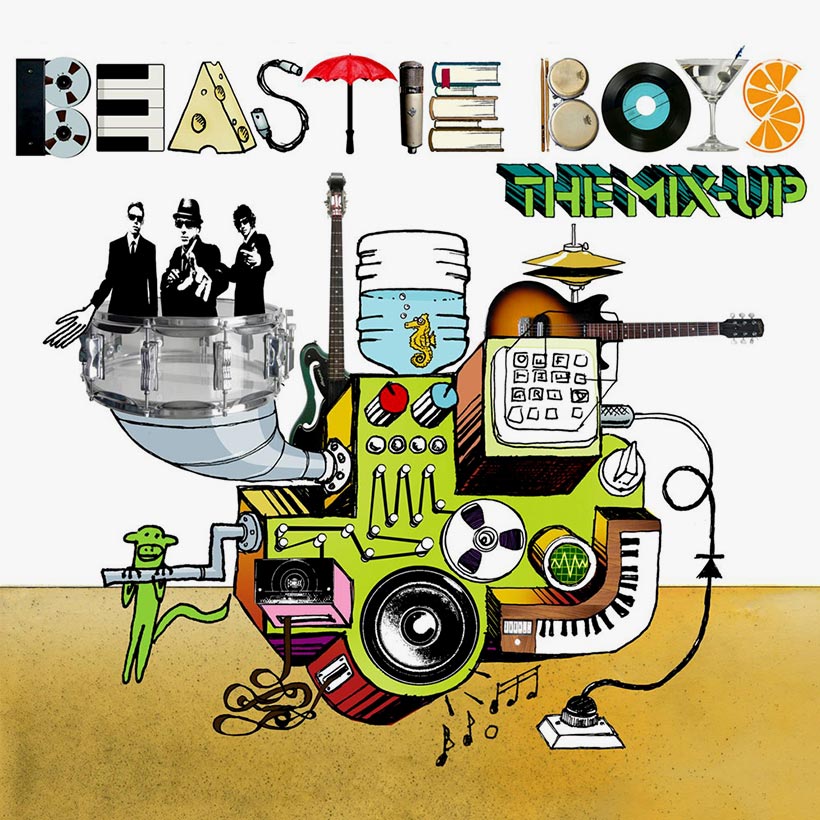 For a band that had long reveled in wrong-footing their fans with surprises and left-turns, The Mix-Up was a move no one could have predicted – not that the signs weren't there.
"see i knew they were gonna do that!" Beastie Boys jibed in an email sent out to fans, announcing that The Mix-Up was going to be an all-instrumental record with titles the likes of "Electric Worm," "Freaky Hijiki," and "The Melee." Of course, no one really did know that, but given that Beasties had long ago overcome the sampling issues they'd taken to extremes by looping their own funk-laden jams, and gleefully thrown Hammond-drenched instros into Check Your Head and Ill Communication – going so far as to release a collection of these as The In Sound From Way Out! – was The Mix-Up as much of a shake-up as it seemed?
Its predecessor, To The 5 Boroughs, had been a concerted effort to record a straight-up hip-hop album. Self-produced and often focused on 9/11 and its aftermath, it saw the group pay homage to New York City – and, in its stripped-back simplicity, hip-hop's early years, right in the music's birthplace. The Mix-Up, then, stands as a tribute to all the other music that had inspired Beastie Boys in their three-plus decades as a group.
"I'm sure in our minds we wanted to make a full-on funky Head Hunters/Meters/Politicians record, but there are just too many influences to ignore," Ad-Rock writes in Beastie Boys Book, before going on to namecheck everyone from guitarists Jimi Hendrix and Slits' Viv Albertine to post-punk bass icon Jah Wobble, jazz bassist (and former Miles Davis sideman) Ron Carter, Elton John, and Stevie Wonder. "It's as if ESG, Silver Apples, The Meters, PiL, The Clash, The Ventures, and The MGs recorded together and then released it through Salsoul Records," he concludes.
With keyboardist Money Mark and percussionist Alfredo Ortiz back in the studio, Beasties were able to jam in a way they hadn't since touring for Hello Nasty. "It had literally been years since me, Adam, Mike, and Mark had made music together," Ad-Rock recalled, "and we missed that spontaneous feeling of improvising with physical objects, away from a computer. We had no big concept or specific goal in mind for what we wanted to make, we just knew we wanted it to be live and direct. And fun."
Beastie Boys - The Rat Cage (Official Music Video)
There was, however, one concept that bled into the studio sessions and the tour the group took in support of the album. "If your band is gonna record an all-instrumental record, you should dress accordingly, like jazz cats," Ad-Rock stated. Working in the studio five days a week, the group dressed in clothes "only from the years 1956-1964," as found on eBay and in thrift stores.
Rocking the aging jazz cat look, then, Beasties turned out an album whose Hammond grooves were straight out of the Jimmy Smith rulebook. Not that they played it as straight as all that. Ever disruptive, they couldn't help but turn out tracks that ended up somewhere quite different than where they'd begun. The doomy post-punk bassline that opens "The Rat Cage" eventually passes through a thicket of scratchy guitars, jittery percussion, and what sounds like a knackered-out windscreen wiper before emerging on the other side as the foundation of something more carnivalesque. Elsewhere, the laidback groove of "Off The Grid" doesn't take long to go completely off piste into something that, in another band's hands, could have made the basis for a widescreen summer anthem. Some of the tracks are less wayward, locking into grooves that won't quit – but then Beasties have never been shy of airing their Blaxploitation fixation.
Released on June 26, 2007, The Mix-Up would be the last Beasties' album of the decade. Winning them a Best Pop Instrumental Grammy and laying the groundwork for the complex self-sampling of Hot Sauce Committee Part Two, it was a fine way to sign out for a bit – even if some fans wondered why these three MCs had refrained from passing the mic for a whole album.
In the UK, however, Uncut magazine saw the throughline from the sampleadelic freedom of Paul's Boutique to here, calling The Mix-Up "the best record collection ever thoroughly digested and re-imagined by a bunch of guys in love with sound. ie, exactly what hip-hop is supposed to be…"