What Are The Hottest TikTok Songs This Week?
See what classic tracks are back in the zeitgeist thanks to the 'TikTok effect.'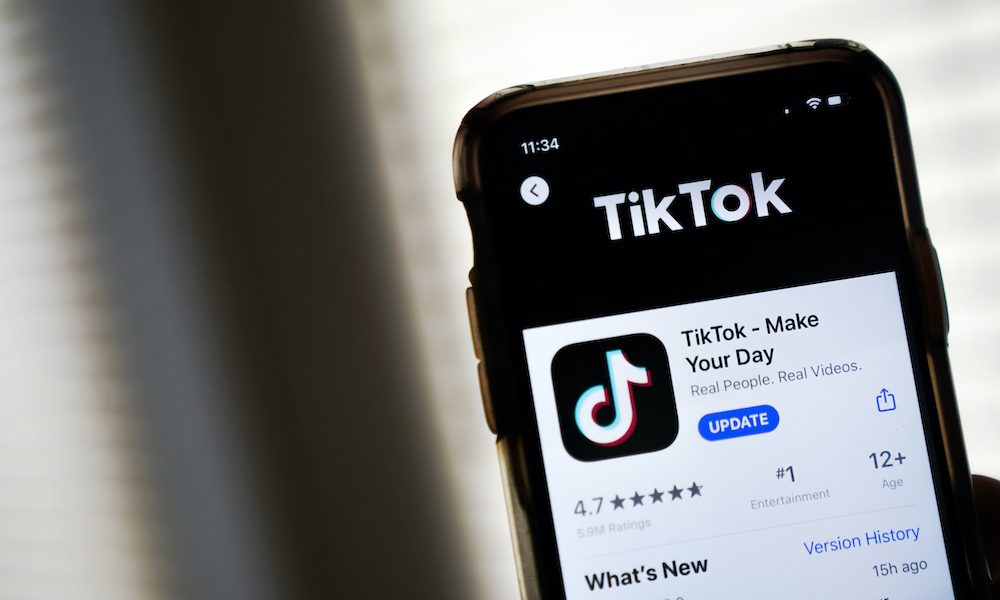 TikTok has evolved far beyond just catchy dance trends and lip-syncs. It's become the go-to platform to discover new music, both buzzy new artists, throwback hits, and veteran acts. A recent study found that 75 percent of TikTok visitors discover artists there, while 63 percent say it's a source for music they've not heard before and 72 percent indicate they associate certain songs with TikTok. The path to virality forever changed ever since a man went cruising on his longboard listening to Fleetwood Mac's "Dreams." See what classic tracks are back in the zeitgeist thanks to becoming hit TikTok songs.
July 26
M.I.A. – Bad Girls
M.I.A. emerged from her record deal with XL Recordings and self-released "Bad Girls" through a distribution deal with Interscope Records. Not a bad way to announce newfound independence. The song was an instant hit, though it wasn't initially pegged as a single. Sometimes not even an artist will know what song hits best, but with "Bad Girls," M.I.A. certainly found a generational-defining feminist anthem. The song found new life on TikTok when users like @zozoroe decided to make it the girl power anthem of the summer.
M.I.A. - Bad Girls (Audio)
J. Cole – She Knows
Though J. Cole's "She Knows" only peaked at No.90 on the Billboard charts, it became an underground smash thanks to its use of a sample by indie darlings Cults, and the addition of Amber Coffman (formerly of Dirty Projectors), who provided vocals. Released in 2013, the song reemerged recently in part because of Cole's acclaimed new album, The Off-Season, but also because it's been making noise on TikTok, specifically in a video highlighting the late Chadwick Boseman's role in The Black Panther.
J. Cole - She Knows (Explicit Video) ft. Amber Coffman, Cults
Rae Sremmurd – No Type
Rae Sremmurd are no strangers to viral success. Their biggest hit to date, "Black Beatles," was buoyed by its use in the mannequin challenge, and recently, "My X" received the star treatment. The duo is back to their internet breaking ways with "No Type," which has found a new home on TikTok thanks to a wild trend in which a man holds a woman on his shoulders, then rotates her around for the lyric, "Bad b__ches the only thing that I like." Though not always appropriate, they're easy enough to find on TikTok for those inclined to check out the trend. Some, though, have ended hysterically, though everyone thankfully ended up okay.
Rae Sremmurd - No Type (Official Video)
Lana Del Rey – Summertime Sadness
If you're looking for a summer bummer anthem that also happens to be one of the trendiest TikTok songs, Lana Del Rey's "Summertime Sadness" is the perfect place to start. The love-sick pop ballad was an instant hit, the sort of song that instantly captured the fleeting moments so rare and joyous in summer, and the heartbreak that occurs after they disappear. The song has found a TikTok audience thanks to makeup tutorials from users like @qtr.daisy, who films herself making up her face while shedding a few tears.
Lana Del Rey - Summertime Sadness (Official Music Video)
Blondie – Heart of Glass
"Heart of Glass," is, quite simply, an all-time great song. You don't go No.1 in multiple countries by accident. Debbie Harry's smash was one of the biggest songs of the late 70s and early 80s, and has seen a revival amongst a new generation both because of its sheer brilliance, and because it started popping up on TikTok. The trend started when the official Blondie TikTok page celebrated Debbie Harry's birthday earlier this month.
Drake ― Know Yourself
"Know yourself" has been a phrase Drake has been using in his raps since he first burst onto the scene, and the self-motivator finally became its own song on 2015's If You're Reading This It's Too Late. Drake has been a superstar longer than TikTok has existed, but even he's been getting a boost thanks to the app. Women have taken to the app to lament bad dating choices, typing out a red flag they ignored, only to emphasize it the second time Drake sings, "I was running through the six with my woes!" Users like @lilshartykate have turned the meme into millions of views.