The Godfather of Soul and the undisputed King of Funk as well, James Joseph Brown Jr. is an American R&B phenomenon of such staggering importance that we'd need several volumes to skim the surface of his achievements. In a six-decade spanning career James Brown moved American urban music out of the chitlin circuit forever and established R&B and soul as mainstream fare for clubs, halls and eventually stadia. His influence on the development of deep groove and rap is as profound as his mastery of the call and response hit or the lengthy multi-part singles that kept him bubbling through the charts. He enjoyed sixteen number one Billboard smashes and walked into the Rock and Roll Hall of Fame and the Songwriters Hall of Fame with his head held high. Rolling Stone magazine has named him the seventh most important of their greatest artists of all time. Some would demur that that is too low! His shadow looms so large that it's worth recalling he was the first artist to be sampled on a hip hop record, namely
Eric B. & Rakim
's "Eric B. Is President." That opened the floodgates for people to sample Brown. The esteemed producer Rick Rubin sums him up thus: "In one sense James Brown is like
Johnny Cash
. Johnny is considered one of the kings of country music, but there are a lot of people who like Johnny but don't like country music. It's the same with James Brown and R&B. His music is singular — the feel and tone of it. James Brown is his own genre. He was a great editor — as a songwriter, producer and bandleader. He kept things sparse. He knew that was important. And he had the best players, the funkiest of all bands. If Clyde Stubblefield had been drumming on a Motown session, they would not have let him play what he did with James on "Funky Drummer." James' vision allowed that music to get out. And the music always came from the groove, whereas for so many R&B and Motown artists at the time it was more about conventional songs. James Brown's songs are not conventional. "I Got You," "Out of Sight" — they are ultimately vehicles for unique, even bizarre grooves." An adequate discography of Brown's work on King, People and our special interest here – his super funked Polydor years – would span his 71 studio discs, his 14 live albums and his soundtrack efforts, but we'll recommend you now lean towards his high powered 1970s era when he single-handedly took soul into disco and then crunched against hip hop and rap. It will be deemed invidious to say any part of Brown's career is better than another – it's all of a whole in the way it unravels – but his monster album
The Payback
(1973) is a golden masterpiece that links his past, present and future. So, time to get on the good foot. Get up!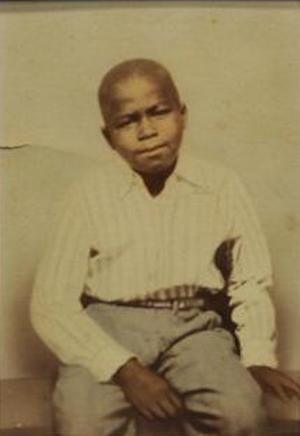 Born in South Carolina in 1933 and then raised in Georgia, the young James Brown lived in extreme poverty. Mixed race origins including African, Chinese and Native American blood ran through his veins. After stints as a car mechanic and a janitor, Brown hooked up with early accomplice Bobby Byrd, performing gospel and R&B. The liaison span off in myriad directions – a characteristic of Brown's whole life as an individual and a bandleader – eventually settling on the Famous Flames and made startling inroads at the Apollo Theatre in Harlem, the venue that defines James. He had his first Top 20 hit in 1963 with "Prisoner of Love" and in 1964 he left regional fame behind and achieved national prominence after upstaging the Rolling Stones on The T.A.M.I. Show (Teen Age Music International). He won his first Grammy Award thereafter thanks to the epic "Papa's Got a Brand New Bag"; a 45rpm cut so ahead of its time as to defy categorisation.
By 1967 he was Soul Bro' Number One. He invented hard funk on "Cold Sweat" and showed off both his arrangement skills and the dexterity of his musicians on tracks like "Give It Up Or Turn it Loose" and "Mother Popcorn" simultaneously evolving a kind of declamatory speaking-in-tongues vocal style that has often been emulated but never replicated.
New Orleans grooves and deep African rhythms enter his world as the late '60s fades into the raw urban grit of the 1970s, the most progressive epoch in musical history. As such he would influence artists as diverse as Sly Stone, Funkadelic/Parliament et al. and Michael Jackson, who often cited James as his ultimate idol.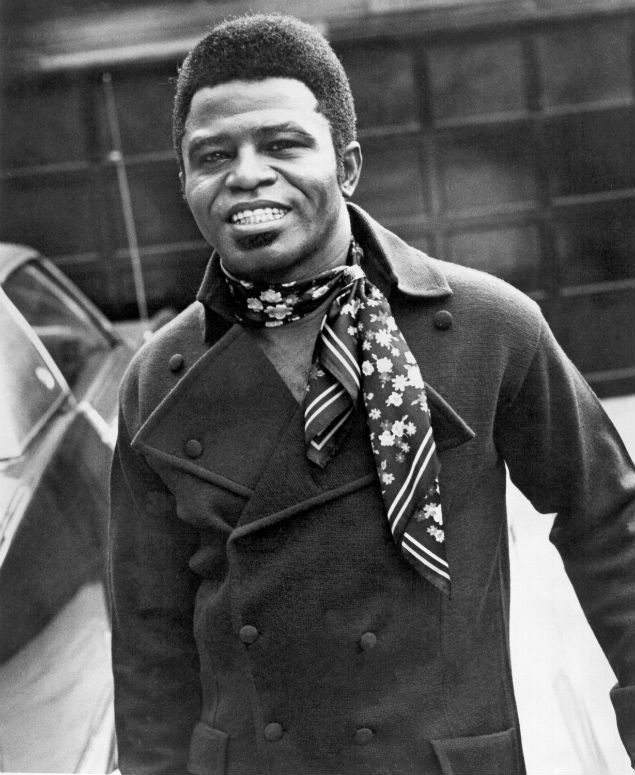 The Famous Flames would metamorphose into the J.B.'s in the seventies after a dispute with previous players and the arrival of Bootsy Collins on bass and Phelps 'Catfish' Collins on rhythm guitar coincides with the release of a staggering run of cuts – "Super Bad", "Get Up (I Feel Like Being A) Sex Machine", "Soul Power", and the startling "Give it Up, Or Turnit a Loose".
Brown's first long player for Polydor is the startling Hot Pants (1971) which chronicles the current vogue for that popular female garment. The hit single of the same name gave Brown a new pop cachet, which he exploited to the max on 1972's immaculate There It Is. Working with long-standing partners like Fred Wesley – his go-to horns man – and St. Clair Pinckney, Brown combined social realism, political comment and straight in your face lickin' stick R&B.
"King Heroin" is an early example of a drug overview song while "Talking Loud and Saying Nothing Part 1" features a revolutionary dance music breakdown used as a vocal bridge. Other notable items are everywhere but "I'm A Greedy Man' stands tall and makes full use of the country soul facilities provided by the Starday-King Studios in Nashville – also a reminder that Brown would often embrace country music in his own peculiar way.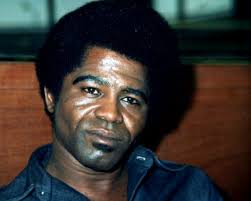 1972's Get on the Good Foot is a wonderful, sprawling double album, a real curio of the times, and yet it contains incisive moments of Brown magic in "My Part/Make It Funky", "Get on the Good Foot" and "I Got a Bag of My Own" – soul anthems for those days that still thrill us now. We totally recommend this disc. Dancefloor gold.
Following the Black Caesar soundtrack – featuring the late great vocalist Lyn Collins, and the J.B.'s – and the Blaxploitation project Slaughter's Big Rip Off (1973) Brown turns up with The Payback. Originally this was also to have been a soundtrack but it's much the better for being recovered by him as a proper group outing on such magnificent tracks as "Doing the Best I Can", "Stone to the Bone" and the title piece which has since been sampled by everyone from En Vogue, L.L. Cool J, Mary J. Blige and Silk to Massive Attack. It also appears in myriad movies, thanks to its gangster theme atmospherics: an iconic moment in soul funk evolution.
On a roll Brown will now release the album Hell, this includes a remake of "Please, Please, Please" a version of "Stormy Monday", "I Can't Stand It '76" and the fourth side of a double swallowing up the extended "Papa Don't Take No Mess", his final number one hit and a workout graced by Wesley, Maceo Parker, Pinckney and ace guitarist Jimmy Nolen.
Also in '74 we have Reality which spawns the bodacious "Funky President (People it's Bad)" whose rhythmic groove has been sampled on dozens of hip hop recordings, and the title cut "Reality" whose loose limed approach presages the arrival of Brown's career defining hit "Sex Machine Part 1" – from the awesome Sex Machine Today.
That's far from the lot of course because we recommend you a steer towards such fine discs as Bodyheat, The Original Disco Man and Nonstop! But we also need to point out LovePowerPeace – a total classic rescued from a 1971 Paris, Olympia show – basically 64 minutes-worth of the coolest funk known to man and a fine career overview to that point.
Digging further back we uncover Say it Live and Loud: Live in Dallas 08.26.68, featuring the legendary "Say it Loud (I'm Black and I'm Proud)" complete with audience call-and-response, a slew of sixties hits – now standards – and agreeable rarities like "Kansas City" and "If I Ruled the World". The best form of craziness, in fact.
Those are by no means the only gems in our James jamboree bag. New items are appearing regularly. Try Live at the Garden with the Famous Flames, a historic show available in expanded edition with choice bonus cuts, any of the essential Live at the Apollo Volumes or the Best of the Live at the Apollo – 50th Anniversary.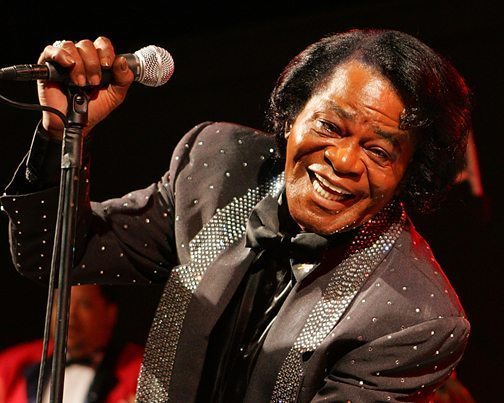 Then there are plenty of top-notch compilations and anthologies. Brown's work in earlier times is collected on The Federal Years 1956-1970 and those who want to continue the chronological journey into his singular 45rpm mind will then move on naturally to the many of The Singles Volumes.
Brown was so extraordinarily creative and prolific that we can't avoid recommending sundry collections, which are bound to suit most tastes and pockets. The Universal Masters Collection Vols 1 and 2 cover some splendid basics while Motherlode, Foundations of Funk – A Brand New Bag 1964-1969 and Make it Funky – The Big Payback 1971-1975 are all over the hard-core soul waterfront.
Rule of thumb: if it's available and it says it's funky – don't hesitate to investigate. We're talking about the Godfather. The President. The keeper of the Flame. James Brown. Get on the good foot.
Words: Max Bell
ESSENTIAL ALBUMS