The Greatest Debut 45 Records In History
The medium may change from analog to digital, but there's always something magical about a great single, a record that can change your life in four minutes or less.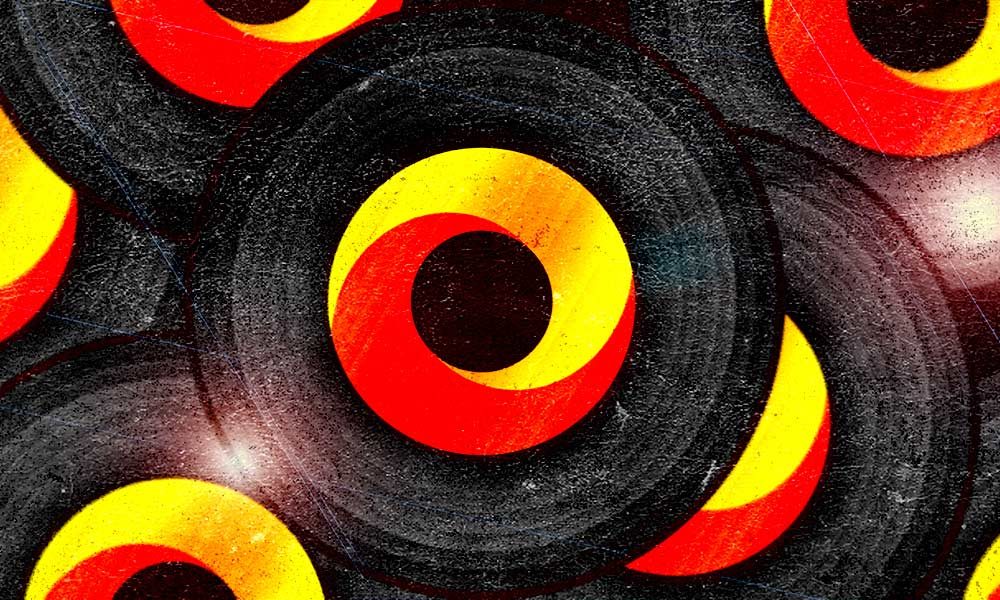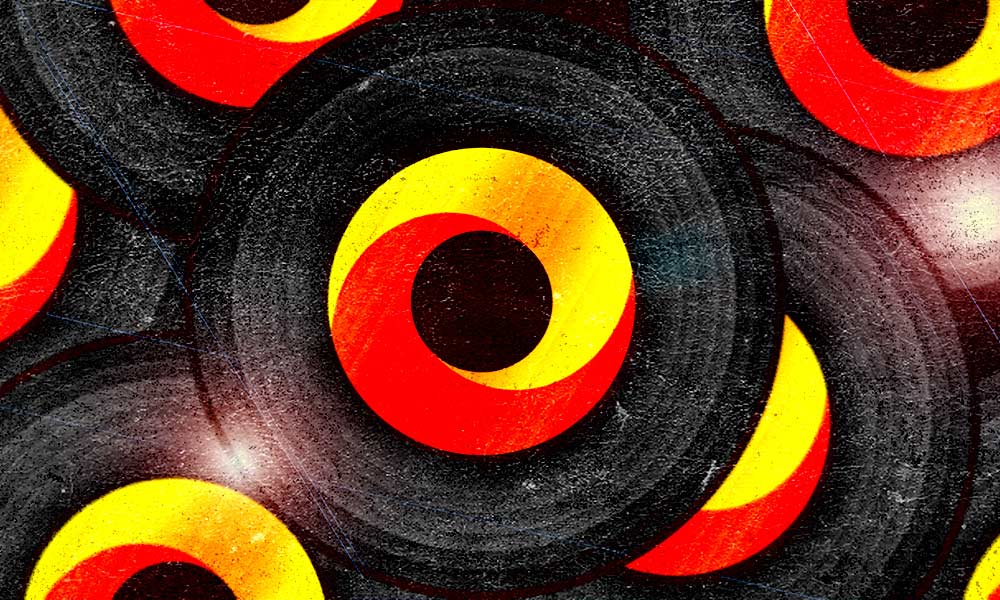 The medium may change from analog to digital, but there's always something magical about a great single, a record that can change your life in four minutes or less, and there's a special knack to coming up with a classic your first time out of the gate. Even the most brilliant artists haven't always managed that and there are a few world-class bands who had an underwhelming single or two before their big breakthrough. Still, there are quite a few artists who claimed their territory with the first notes of their first single, and below are the greatest debut 45 records. A few were great one-offs, but most were the start of a long career.
Fats Domino: The Fat Man (1949)
Along with Jackie Brenston's "Rocket 88" from 1951, Fats Domino's debut is most often named as the first rock'n'roll record. In truth, it was a little closer to jump blues, as he and arranger Dave Bartholomew reworked a popular New Orleans tune, "Junker's Blues," with cleaned-up lyrics for the radio. It's close enough, however, to make a claim that rock'n'roll started with a song originally about heroin.
Elvis Presley: That's All Right (1954)
Elvis and his crew were apparently having an uneventful time cutting country songs at Sun in the summer of 1954. Between takes, they loosened up with this Arthur Crudup song, and the heavens opened. It wasn't quite the first rock'n'roll record, but the combo on this early 45 record – guitarist Scotty Moore, bassist Bill Black, and Elvis on acoustic – may have been the first great rock'n'roll band.
Johnny Cash: Hey Porter (1955)
Johnny Cash came into Sun records hoping to record a gospel song, but label owner Sam Phillips was then flush with Elvis' success and asked Cash for something livelier. He obliged with this song about a train pulling into Tennessee, one of the few Cash classics with no darkness in it. He'd get another classic song when he imagined another train, this one rolling past Folsom Prison.
Chuck Berry: Maybellene (1955)
No preamble for Chuck Berry, he jumped right into the fray with his classic "Maybellene." It starts off with one of those indelible guitar riffs, and the wordplay of the opening verse –"motivatin' over the hill." That's two Chuck trademarks in the first 20 seconds.
James Brown: Please, Please, Please (1956)
James Brown likewise made a splash with a timeless 45 record that would highlight his shows for the duration of his career. Then fresh from a stint in a juvenile detention center, Brown happened to hear Little Richard say the words "please, please, please" and carried that around till he had a song. It would soon become the soundtrack for the famous cape routine at the end of his shows.
The Crickets: That'll Be the Day (1957)
This entry gets in on a technicality: It's the first single by the Crickets, not Buddy Holly's debut. But Buddy's two previous 7-inch singles didn't have the guitar-combo sound that made the Crickets iconic, setting the stage for The Beatles among many others. The greatness of "That'll Be the Day" can't be overstated. Be thankful that Buddy saw the John Wayne movie The Searchers, from which he nicked the title catchphrase.
Howlin' Wolf: How Many More Years (1959)
Howlin' Wolf was one of relatively few blues giants who delivered a classic right off the bat. Maybe that's because everybody on this record plays like they'll never get another chance. Ike Turner's all hopped-up on piano and guitarist Willie Johnson never solos but slings power chords throughout. Wolf's trademark growls were also well in place. Though it was the nominal B-side, of "Moanin' at Midnight," "How Many More Years" became the side the DJs all went for.
Del Shannon: Runaway (1961)
This classic 45 record was famously the first hit to include an electronic keyboard solo, played by Max Crook (who invented the instrument he played, the Musitron). But the uniqueness of "Runaway" can also be attributed to Del Shannon's unearthly falsetto and his way with a killer chorus hook. Interestingly the rest of the band on this record – guitarist Bucky Pizzarelli, bassist Milt Hinton, and drummer Joe Marshall – were all jazz giants who didn't do too many rock sessions.
Booker T. & the MG's: Green Onions (1962)
The spare, slinky groove of this "Green Onions" became the template for thousands of funk pieces in years to come. The classic MG's line-up wasn't quite in place yet (bassist Duck Dunn hadn't joined), but the groove was there, and it was all in a day's work for a band that played on virtually every single Stax put out.
Peter, Paul & Mary: Lemon Tree (1962)
The charismatic trio of Peter, Paul & Mary deserves credit for the number of songs they put into the public consciousness, from traditional ballads to Seeger and Dylan songs. But their debut single wasn't a traditional song, but a Brazilian number written just a few years earlier. They introduced it to US audiences and Trini Lopez revived it a few years later.
The Four Seasons: Sherry (1962)
It wasn't just Frankie Valli's unearthly falsetto that made "Sherry" a grabber, it was the propulsive rhythm-based arrangement that made the record timeless. Heavy on the congas, it was the first of many great ones that group member Bob Gaudio would dream up. But would Valli really have hit those notes if he knew he'd still have to do it 60 years later?
Dusty Springfield: I Only Want to Be With You (1963)
A soaringly romantic and downright exhilarating record, Dusty Springfield's solo debut (after a stint in The Springfields) was just as soulful as the more critically praised work she did in Dusty In Memphis. Another singer of note, Annie Lennox also did a fine version of "I Only Want To Be With You" in her first band the Tourists.
I Only Want To Be With You
The Kingsmen: Louie Louie (1963)
Everything about this garage classic by The Kingsmen is so wrong it's right: The recording quality is a mess, and the moment after the instrumental break – where the singer comes in early and the drummer plays an extra-loud rill to cover it up – would never make it on a record today. The lyrics were so garbled that generations of listeners mistakenly thought they were dirty. Still, it had a magic that a million other versions of "Louie Louie" didn't quite have.
The Rolling Stones: Come On (1963)
It makes perfect sense that The Rolling Stones started their reign with a Chuck Berry number, and it says a lot that they charted at No. 21 in the UK with a song that wasn't a hit for Chuck. Mick Jagger really owns this record. His voice is uncharacteristically double-tracked, the harmonica wails, and the lyrics ("…some stupid guy trying to reach another number.!") evince the same impatience with the world that he would show in "Satisfaction."
Come On ((Original Single Mono Version))
The Who: I Can't Explain (1964)
The Who actually had two legit debuts, "Zoot Suit"/"I'm the Face" as the High Numbers, then "I Can't Explain" as The Who. Both are classic in their way, but the latter song looked beyond Mod swagger to express confusion over a love affair, certainly not the last time Pete Townshend would show vulnerability. It's also not the last time he'd pen a killer guitar riff.
The Sonics: The Witch (1964)
This was supposed to be a nice little sock-hop song about a popular Northwest dance craze, but thanks to a monster two-chord riff and Jerry Roslie's wailing vocal, it became a glorious mess of teenage hormones, and ground zero for garage punk. Harking back to their Northwest roots, Heart did a surprisingly solid version of "The Witch" in 2003.
Sonny & Cher: I Got You Babe (1964)
Retrospective campiness aside, "I Got You Babe" was a lovely record. As a young Phil Spector disciple, Sonny Bono learned his arrangement tricks well; not until Roxy Music's heyday would any rock record make better use of an oboe. And despite how their story went later on, there's something eternal in the way these two lovebirds serenaded each other.
The Byrds: Mr. Tambourine Man (1965)
The Byrds's manager was smart enough to pass them the acetate of a then-unreleased Bob Dylan song; leader Roger McGuinn hitched it to a Bach piece he'd been playing on the 12-string and voila, folk-rock was born. Unlike every other Byrds record, it was played only by McGuinn and session men, but it also introduced the unforgettable McGuinn/Crosby/Clark harmony blend. The Byrds' version remains definitive, even if Dylan wound up releasing his first.
Jefferson Airplane: It's No Secret/Runnin' Round This World (1966)
Though Grace Slick wasn't aboard yet, the first Jefferson Airplane single was the perfect mix of romance and psychedelia. On the A-side, Marty Balin's lovelorn pleading is matched with Joama Kaukonen's trippy guitar leads. Arguably an even better song, the flipside included a line that underlined the love/psych connection: "The nights I've spent with you have been fantastic trips." That line led the nervous RCA folks to pull the song from circulation.
Laura Nyro: Wedding Bell Blues/Stoney End (1966)
It's a mystery why Laura Nyro, a terrific singer, never had a hit single when soundalike versions of her songs became hits (including both sides of her debut 45 record, respectively by the Fifth Dimension and Barbra Streisand). Both sides evince the mix of sophistication and sensuality that became her trademark.
The Jimi Hendrix Experience: Hey Joe (1966)
A surprising number of hippies were fond of this murder ballad; the Byrds, the Leaves, and Tim Rose all cut it before Jimi Hendrix (who said he learned it from Rose). It wasn't the guitar that made the Hendrix version definitive (his solo is short and tasteful), but the dark and brooding atmosphere. Producer Chas Chandler makes especially good use of the droning backup vocals throughout.
Procol Harum: A Whiter Shade of Pale (1967)
The first Procol Harum single made a perfect match of the gritty and the poetic, between Gary Broker's deep-soul vocal and Matthew Fisher's Bach-derived organ line (the rest of the classic Procol line-up would join afterward). The movie The Commitments famously made light of Keith Reid's oblique lyric, but the song's basic storyline – about a probably-failed romantic encounter in a late-night bohemian setting – isn't really that hard to fathom.
The Doors: Break On Through (1967)
If there was a single moment when the world turned dayglow, the first Doors single (and first-album opener) may have been it. Jim Morrison's lyric promises a world of new possibilities, all of which would materialize in the year to come. Yet the record wasn't a hit, maybe due to its moodiness– and from a commercial viewpoint, you had to wonder what Elektra was thinking by saving "Light My Fire" for the follow-up.
The Nazz: Open My Eyes/Hello It's Me (1968)
Though it missed the Top 40 by a mile, the first Nazz single was ultimately so well-liked that leader Todd Rundgren still performs both sides a half-century later. On the A-side, the band beats its UK role models, The Who and The Move, at their own game. The flip was a samba-like treatment of the song that would later be a Rundgren solo hit, but StewkeyAntoni's vocal here is just as persuasive.
The Jackson 5: I Want You Back (1969)
Two of the Jackson 5 members including Michael had yet to reach their teens when their first single came out. But the triumph of "I Want You Back" is not that it's a cutesy playful record, but it's seriously funky soul. Motown was always great at making singles that jump off the radio, and the start of this one – with the band charging in behind the piano – may be the most grabbing one they ever devised.
Mott the Hoople: Rock & Roll Queen (1969)
Glam rock was really born in the summer of 1969, with the twin releases of David Bowie's "Space Oddity" and the classic Mott the Hoople debut. Characteristically, Mott fell on the more decadent fun side of things. While early Mott aimed for a fusion of Chuck Berry and Dylan, their first single (written by guitarist Mick Ralphs) was all Chuck, glammed up for a new era.
Queen: Keep Yourself Alive (1973)
One of the few between-the-eyes rockers that Queen released as a single, "Keep Yourself Alive" remained a fan favorite despite not originally charting. The production by Roy Thomas Baker perfectly caught the band's sense of the dramatic, with the phased drums and Freddie Mercury singing a dialogue with himself. But it's really Brian May who runs away with this one, playing all seven guitar parts.
Keep Yourself Alive (live)
Boston: More Than A Feeling (1976)
Originally rejected by every label in the book, Boston's "More Than A Feeling" was a massively influential record that defined the AOR sound for a decade to come. But nobody else could layer guitars as massively as Tom Scholz, or sing as emotionally as Brad Delp. Still, producers would spend millions trying to do what Scholz did in his Boston-area apartment.
The Ramones: Blitzkrieg Bop (1976)
The Ramones weren't so much looking to write a punk manifesto with this classic blast, they were looking to write a hit. As Johnny Ramone often explained, the "Hey ho, let's go!" was their attempt to copy the Bay City Rollers' "Saturday Night." Little did they know that the advertising world and pro sports would later adopt the song, though neither industry kept in the part with the song's title.
Sex Pistols: Anarchy in the UK (1977)
This single is now so enshrined as a classic that it's easy to forget how profoundly it upset an entire country at the time of its first release. Along with the Sex Pistols' notorious appearance on Bill Grundy's TV show, "Anarchy In The UK" ushered in a movement that put a monkey wrench into the Silver Jubilee. Relief was not at hand, unfortunately, with "God Save the Queen" coming next.
The Clash: White Riot (1977)
The first Clash single was really the only one to emulate the Ramones' three-chord style of punk rock. It was so primitive that Mick Jones later refused to play it, but that's just another reason to love it. Sadly, the song's political sentiments would be easily misconstrued today, but punks at the time understood that the Clash was not calling for some kind of race war. After witnessing the 1976 Notting Hill carnival riot, Joe Strummer and Paul Simonon wondered why the white kids weren't also standing up against police brutality: "Black man gotta lot a problems / But they don't mind throwing a brick / White people go to school / Where they teach you how to be thick."
Tom Petty & the Heartbreakers: Breakdown (1977)
"Breakdown" can join the list of timeless classics that bombed on initial release. In fact, it missed the charts altogether, and when released a second time (after "American Girl" had also flopped) it barely scraped in at No.40. It still became one of the best-loved Tom Petty songs – few live shows were complete without a singalong on the first verse – and earned its spot on their 1993 Greatest Hits album.
Talking Heads: Love → Building on Fire (1977)
One of the giddiest and catchiest of early Talking Heads songs, this was a great debut single in every respect – except that almost nobody bought it. The band was still a trio, and Tommy (Ramone) Erdelyi was co-producer for the only time with them – but the trademark jittery rhythms and David Byrne yelps were already in place. It remained an elusive track for many years, since it never appeared on a regular Heads album.
Ian Dury: Sex & Drugs & Rock & Roll (1977)
If only you could copyright a catchphrase, Ian Dury would likely have died a multimillionaire. But he wasn't complaining, since the title of his first solo single (following two with Kilburn and the High Roads) went straight into the vernacular, while making Dury a beloved figure for the rest of his career. Though his muse had a darker side, it's all good-natured naughtiness on this one.
Van Halen: You Really Got Me (1977)
The Kinks didn't get to make a classic debut with "You Really Got Me" (they'd had a couple of flops beforehand), but Van Halen managed it, with the first of a whopping five singles off their debut. From the start, VH ushered in a new kind of metal, raw but massive. The single didn't have the "Eruption" intro, but it left no doubt what Eddie was capable of.
The Cars: Just What I Needed (1978)
There's much to love about the Cars' classic debut "Just What I Needed." Ben Orr's cool, ironic delivery, a couple of borderline-risque lyric lines, Greg Hawkes' Kraftwerk-ian synths, and a guitar intro that Elliot Easton admits was pinched from"Yummy Yummy Yummy" by the Ohio Express. The song originally took off in Boston as a demo tape, sparking a local indie scene and igniting the New-Wave movement nationwide.
Kate Bush: Wuthering Heights (1978)
Written and recorded when Kate Bush was only 18, "Wuthering Heights" remains a song of otherworldly beauty and a precursor to the Goth movement (readers of Charlotte Brontë will know it's actually the ghost of Cathy singing). In the UK, the song was an immediate sensation and launched a fascinating and long-running career.
Kate Bush - Wuthering Heights - Official Music Video - Version 2
The Normal: Warm Leatherette/TVOD (1978)
The Normal's first and only single was arguably the single most influential synth-pop record. As much as anything by Kraftwerk or Giorgio Moroder, it pointed clearly to the dance sound of the 80s, and opened up territory with its sinister sexuality (the A-side was inspired by J.G Ballard's novel Crash; the flip was droll but funny). Miller went on to great success as the owner of Mute Records, but made only one other record as an artist: A fun album of '60s covers as the Silicon Teens.
The Sugarhill Gang: Rapper's Delight (1979)
Historians can argue about whether "Rapper's Delight" was really the first rap record. For starters, the Last Poets would probably disagree, but it was the beginning of the hip-hop movement, and its first classic 12-inch single. Though the music was provided by a live band instead of turntables, The Sugarhill Gang's delivery captures the street-party vibe of rap's first heyday. After all these years, the bad-dinner verse still hits.
The Pretenders: Stop Your Sobbing (1979)
Chrissie Hynde is one of the rare world-class songwriters to make a classic debut with a cover song. Temporarily keeping her spikier punk side in check, Hynde worked wonders with an obscure early track by the Kinks, who promptly added the song to their own live set. The Pretenders would have more hit covers including the Persuasions' "Thin Line Between Love and Hate," but Nick Lowe's wide-screen, Spector-styled production on "Stop Your Sobbing" was a one-off.
R.E.M.: Radio Free Europe (1981)
For a time you really could change the world with a self-produced 45 record. The song's chorus of "Calling all in transit" became a catchphrase for the indie-rock movement in the decade ahead. But R.E.M.'s debut was no self-conscious anthem, but a lovely, understated song that wore its Southern roots proudly Producer Mitch Easter would also oversee the slightly punchier remake on their debut album Murmur. Copies of the original single now change hands for more money than it cost to record.
R.E.M. - Radio Free Europe
Frankie Goes to Hollywood: Relax (1983)
"Relax" embodied early-80s decadence at its finest and was both filthy and hilarious. Produced by the protean Trevor Horn (and largely played by ex-Strawbs keyboardist Andy Richards), this inaugurated Frankie Goes To Hollywood's year of glory. It took the BBC a few months to figure what it was about, but the millions who bought it knew right away.
Run-DMC: It's Like That (1983)
Run-DMC's debut was, along with Grandmaster Flash's "The Message," one of the landmark gritty-reality rap records. But unlike "The Message" which was all doomsaying, Run-DMC advises looking out for yourself. Equally important was the sound of the record, with its big arena drums and Fairlight synth stabs, paving the way for hip-hop classics to come.
Neneh Cherry: Buffalo Stance (1988)
Neneh Cherry's dancefloor classic "Buffalo Stance" was a forward-looking record for its Bomb the Bass production, finding its own territory between electronic pop and hip-hop. But nothing was about to overwhelm the singer's personality, she's all take-charge attitude whether singing or rapping.
Guns 'N Roses: Mr. Brownstone (1988)
This single was actually the B-side to two different debut singles ("It's So Easy" and "Welcome to the Jungle") in the UK and the US. Those tracks are great, but "Mr. Brownstone" is arguably the best reason why Guns N' Roses became a mega-band overnight: Few songs better capture the romanticized allure of junkie life with a neat Bo Diddley rhythm to boot.
Looking for more? Discover the 45 records that changed the world.