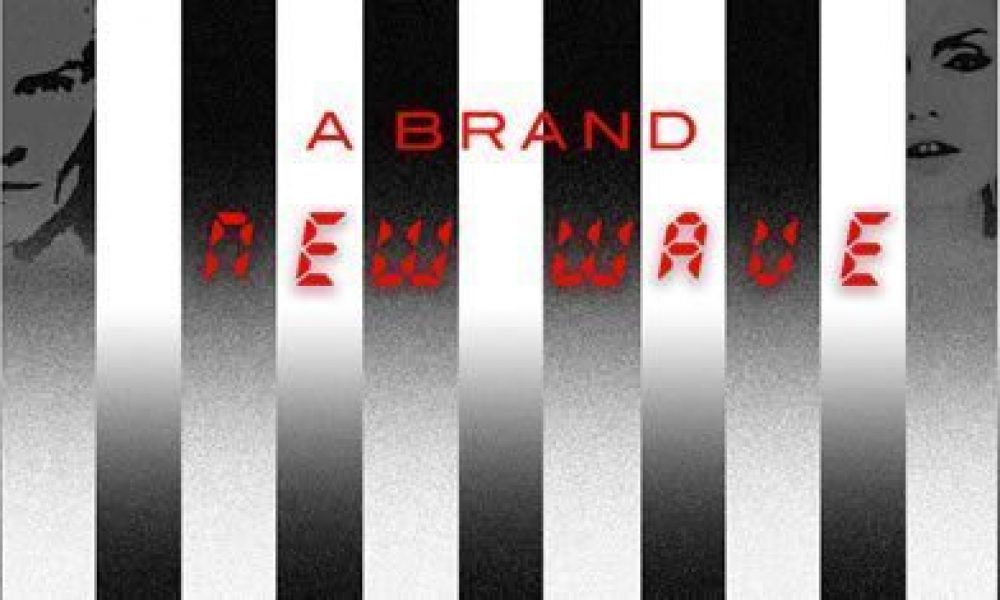 In 1976 Punk, with energy to burn, had already sowed the seeds of its own self-destruction. Within two short and exciting years there were rapid changes, as those that saw themselves as innovators, adopting and adapting musical styles as varied as reggae, electronic and even disco to stoke their creativity – this was experimentation on a worldwide scale. The press soon decided that this new music needed a name – enter 'New Wave'… the future was bright for four very different artists.
This was music so exciting that we're still feeling the effects today. Where Punk was in your face, linear and straight ahead, New Wave was arty, New Wave was more Pop than Punk, but there's nothing disposable about it. It's way more complex, both lyrically and musically, and decidedly more intelligent. While Punk and Post Punk definitely had their centres of creativity in the UK, New Wave was a worldwide phenomenon – nowhere more so than in America.
Sunday (School) Girl? No way!
With CBGB's as its New York HQ, Talking Heads, Mink DeVille and particularly Blondie became New Wave's US disciples. When Blondie hit the headlines with their eponymous 1976 debut, Blondie; its opening track, 'X-Offender' harks back to all those great New York girl groups of the 1960s before it unleashes a delicious Debbie Harry vocal. There was also James Destri keyboards and something that was altogether different from all things punk – the brand new Roland synthesizer, emphasizing how cutting-edge Blondie was and how its use took music in a completely different direction.
Come 1978's Parallel Lines and Blondie really turned up the heat. With its striking white on black and black on white cover, featuring Debbie Harry looking more gorgeous than anyone has the right to, and pop-nouveau's 'Hanging On The Telephone' – it is definitive New York New Wave. Yet it doesn't stop there. This is a greatest hits album, in everything but name. 'One Way Or Another', 'Picture This', 'Heart of Glass' and 'Sunday Girl'. What's not to love?
Portmanteau Police
While America was riding its own wave Britain was becoming a police state. Five albums in five years are all it took to establish The Police as one of Britain's finest ever bands. Formed in 1977 their musical style was one that was entirely their own, and yet there are elements of reggae, jazz and of course punk.
Their 1978 debut, Outlandos D'Amour, opens with 'Next to You' which is the perfect bridge from punk to New Wave as it's driven along by Stuart Copeland's drumming – always a feature of their music. By the album's third track, 'Roxanne', they bring reggae into the mix, just as there is on 'Can't Standing Losing You'. And in case you think this is a white reggae album, just check out 'Born in the 50s' – it's Brits do Springsteen.
Two years later and their third album, Zenyatta Mondatta, was recorded in under four weeks; it has energy to burn and includes what many have decided is the quintessential New Wave anthem, 'Don't Stand So Close to Me'. And to those of you that have been struggling to work out what Zenyatta Mondatta really means – stop worrying. It is an entirely made up, portmanteau word (Google what that is – it's easier than explaining it here…).
Razor Sharp Wit
Nor was it just bands that rode the wave, as Joe Jackson elegantly proved on his 1979 debut album, the brilliant Look Sharp. His wit, caustic and otherwise, gave rise to a string of popular songs, none finer than 'Is She Really Going Out With Him'?  His was not a career spawned by Punk, Joe had studied at the Royal Collage of Music, but he absorbs many of Punk's musical sensibilities.
Fast forward three years to the fabulous 'Steppin' Out', still one of the great radio records of the '80s – it's guaranteed to raise a smile and is arguably one of the coolest urban driving records ever made.
What's in a Name?
And then there's Elvis; there's no finer way to set yourself up for a fall, than to take the name of the man that needed no surname. But Mr Costello has never been short of a sense of his own identity – check out those glasses! Elvis Costello was arguably Britain's first New Wave artist, yet his brilliant 1977 debut album, My Aim Is True, has been described as more pub rock than punk rock. The fact is it is a little bit of everything. There's garage, reggae – especially 'Watching the Detectives' – and an early nod to Elvis Costello's interest in country music. It was an earlier pointer to the eclectic musical road that Elvis would make his own over the coming four decades.
By the time of his 1978 follow-up, This Year's Model, he'd fully embraced the new and a year after that, the anthemic  'Oliver's Army' showed that New Wave was here to stay.
Format:
UK English