Hip Hop Heroes: Rap's New Millenium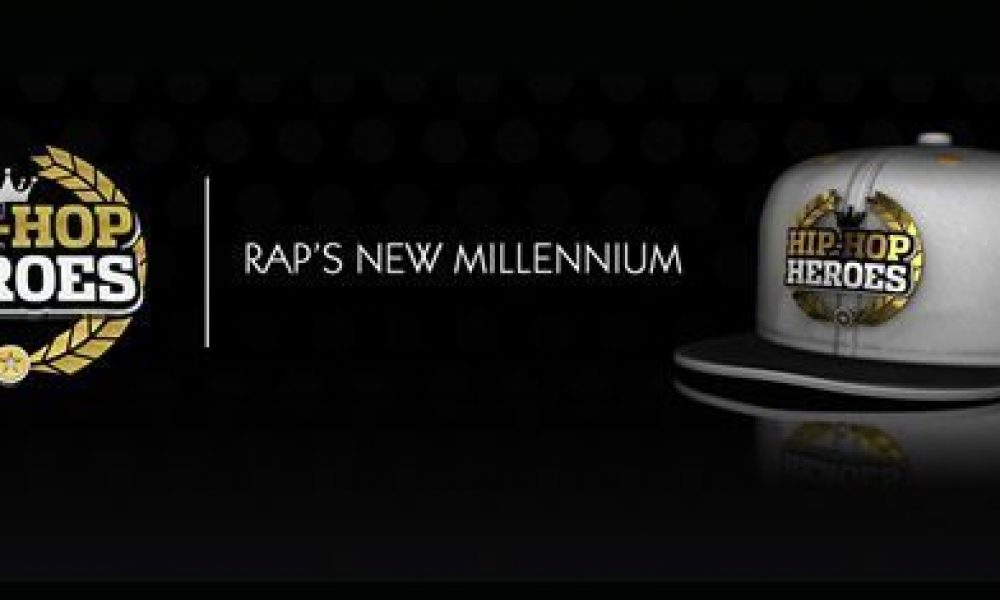 With the coming of the new millennium, it was obvious that Hip-Hop had come a long way since the days of Kangols, boomboxes and shell toe Adidas. It became a commercial powerhouse as mainstream culture was hit upside the head in a dramatic manner; fashion, slang, and art were directly influenced by Hip-Hop culture.
With a smorgasbord of sub-genres and styles moving rap away from the traditional sound on which its success had been built, rap became the driving force that inspired the youth of the world to adopt a Hip-Hop lifestyle. Kids no longer wanted to be pro athletes – they wanted to be rappers.
Rap's Golden Age may have been and gone, as had the days of the shiny suit, but a new one was on the horizon. With no official title, it was an era that saw production duo The Neptunes (Pharrell Williams and Chad Hugo) unofficially stationed as the decade's culture composers. It was an era that heard Nas cry that Hip-Hop was dead and an era that saw artists from the southern states of the USA consistently dominating the top of the charts. All in all, variety grew to be king.
With more rappers than MCs earning themselves recording contracts, materialism appeared to be the lyrical weapon of choice during the 2000s – the word bling (commercially made famous by Lil Wayne and B.G. yet coined by Jesse West on Super Cat's Bad Boy Extended Mix of 'Dolly My Baby') made its way into the Oxford Dictionary. Something else that made itself very clear during this particular decade; the colour of a rapper's skin was less of an issue. Asher Roth, Brother Ali, and El-P are just a few of the names earning acceptability [on different levels] at this time. However, everyone's favourite white boy, the one they call Slim Shady, paved the way for the likes of Mac Miller, Logic, and Jared Evan to be able to do their thing. His reward? Eminem has gone on to sell over 100 million albums worldwide, and in many circles has earned the title as one of the best rappers alive.
"You better lose yourself in the music, the moment/ You own it, you better never let it go." – Eminem 'Lose Yourself'
During an era decked out in materialistic rhyme styles and dumbed down lyrical content, an MC would rise to reintroduce wordplay, break down comedic references, and find a way for both authentic Hip-Hop and pop to coexist. A tormented soul with a dictionary for a brain, Marshall Mathers was born to rap. In and out of different Hip-Hop crews on the come up, the Detroit rhymer found himself at home on the battle circuit early on – his infamous bouts were later depicted in the movie 8 Mile. After befriending local rapper and club promoter Proof, he and Em formed the group D12 – with Kuniva, Swifty McVay, Mr. Porter and Bizarre (early member Bugz died in 1999). Releasing his underground debut album Infinite to no fanfare in 1996, it was a meeting with the legendary Dr. Dre in 1998 that would change everything for the "great white hope".
Hip-Hop folk law claims that Interscope head honcho, Jimmy Iovine, was persuaded by his kids to play Eminem's early demo, The Slim Shady EP, to Dr. Dre after discovering it at their father's home. With that said, one play later and Dre soon became a fan. With a career that didn't stop climbing from this point forward, Em went on to release three of the most successful albums of the 2000s: The Slim Shady LP (1999), The Marshall Mathers LP (2000), and The Eminem Show(2002). With varying soundscapes a continued trend throughout Em's career, if it wasn't Dre's dark synths, which a lot of the time built to a crescendo allowing Em to lyrically build to the boiling point fans loved, it was F.B.T.'s (Mark and Jeff Bass) liquid basslines and grueling guitar licks that Em would find himself most at home on.
Often blurring the lines between reality and parody, most of the time Em's slanderous satire and lacerating insights held a lot of truth. Enabling him to weed out his personal demons with rap providing a source of therapy, his comedic take on homophobia and sexism caused his name to come under much scrutiny along the way. Appearing in court on pistol-whipping charges and being sued for slander on more than one occasion, spitting the real had its consequences. However, overcoming his demons on several occasions he not only made history, he is history. As one of the biggest-selling rappers to date, there was never a rap whirlwind like it… well, until he signed 50 Cent of course.
With hardcore Hip-Hop beginning to attract a worldwide audience, the likes of the Clipse, T.I., and M.O.P. were selling substantial amounts of albums and aiding the underground in reaching the overground. But it was former drug dealer 50 Cent who changed the game dramatically. Making his own rules, he single-handedly resurrected the mixtape scene, and in so doing created a new rap blueprint that many were soon to copy. Jumping on other people's beats to make his own songs out of them as he put New York on his back, 50 became rap's ultimate bully. Creating an array of backdrops that announced a new New York, besides Sha Money XL's input, the Dr. Dre production, which was supposedly meant to be for Dre's unreleased Detoxproject, painted the picture of a street virtuoso with gunshot sound effects, haunting piano arrangements, and unforgiving 808s on deck. Inclined to speak his mind and have fun doing so, it was after a failed attempt on 50's life (which saw him survive nine shots from a handgun) that he believed his rise to superstardom was a part of God's plan.
Embracing the gangsta rap sound made popular by N.W.A., 50 ran a riot. Starting as he meant to go on, besides his feature on hardcore trio Onyx's 1998 single 'React' – thanks to a co-sign from Run DMC's Jam Master Jay – Curtis Jackson became like a hood superhero after surviving those near-fatal nine shots. He lyrically put out the career of Ja Rule, who at the time was considered one of the hottest rapper's out there, and he dropped a hardcore street-themed major label debut (2003's Get Rich Or Die Tryin') that to this day stands as the last rap album to go diamond – it had sold 12 million copies worldwide by the end of 2003. Continuing his selling streak, his follow-up release, 2005's The Massacre, sold 1.5 million copies in its first week, making it the seventh highest-selling album since Soundscan began recording sales data back in 1991.
Something else in 50's bag of tricks was his G-Unit clique. Consisting of Lloyd Banks and Tony Yayo, and then both Young Buck and The Game added later, the group's debut album (Beg For Mercy) sold over three million copies worldwide and provided a platform for the talented Lloyd Banks to introduce himself – he went on to win the 2004 Mixtape Artist of the Year at the Justo Mixtape Awards. His debut album Hunger For More went double platinum and further cemented his stance as one of the most exciting talents to emerge from New York. Young Buck followed up with the platinum-selling Straight Outta Cashville, while after a stint in prison, Tony Yayo released the gold-selling Thoughts Of A Predicate Felon.
"I woke up out that coma 2001/ 'Bout the same time Dre dropped 2001." – The Game 'Dreams'
In the '90s there was an abundance of west coast rap. In the '00s it appeared to be playing hide and seek. It was there but you really had to look for it. This changed once the torch was passed from Snoop Dogg, who was still releasing credible material like 2004's R&G (Rhythm & Gangsta): The Masterpiece, to G-Unit affiliate The Game. Signed by Dr. Dre, the new king of the west was guided into the limelight by 50 Cent. With his first three hits all featuring 50 – 'Westside Story', 'How We Do', and 'Hate It Or Love It' – his debut album The Documentary proved a success, putting the west back on the map and selling over 5 million copies in the process.
Later jumping the Aftermath/G-Unit ship due to creative and personal differences, The Game then went on a lyrical tirade calling out 50 Cent and his G-Unit crew. He even started a G-Unit campaign encouraging fans not to support the Queens rapper that had, in fact, put him on. Releasing a selection of commercially successful albums and a few underground mixtape bangers, The Game is now regarded as one of the pioneers of west coast rap – current west coast king Kendrick Lamar cites The Game as a huge influence.
Probably the most significant success story as far as regions go, the south dominated everything. Bass-driven, with drum patterns designed explicitly for the clubs, the southern takeover had begun. Not only did Lil Jon bring crunk (a tough form of club music) into the fold – although the original King of Crunk was Pastor Troy, but his less-filtered approach (heard on his 2001 street classic Face Off) wouldn't allow him to step out into the public eye the way Jon could – the highly respected Scarface came out of hiding to drop 2002's The Fix.
David Banner, besides releasing his own acclaimed album, Mississippi: The Album, as a producer provided the backdrop to many upcoming southern rappers material, namely T.I. and Lil' Flip, while Outkast continued to do what they always did – provide slices of storytelling genius with a lyrical complexity matched by few.
While a new breed of southern rappers began to formulate a buzz around 2005 (think Paul Wall, Mike Jones, and Slim Thug), a few years earlier one particular rapper made it cool to be country and in the process grabbed a tight grip on the Billboard charts. Nelly, a St. Louis rapper with a penchant for party rhymes and good times, seemed to be a novelty at first. But after multi-platinum sales of both his 2000 debut Country Grammar (close to 9 million sold) and his 2002 sophomore Nellyville (over 8 million sold), he was recognised on Billboard's decade-end chart as the third most successful artist of the 2000-2009 time frame.
Another southern titan with a knack for making hits was former radio personality Chris "Ludacris" Bridges. Known for his rapid rhyming, sexual innuendos, and dynamic wordplay, he's now an international star on all fronts – music, movies and merchandise. Incredibly adaptable, Ludacris flipped the stereotypical opinion of the south on its head by adopting a diverse range of beats to score his tales of southern hospitality. While bass-heavy crunk beats were the in thing, Luda brushed the norm to one side and enlisted the help of The Neptunes, Timbaland, and Kanye West, who each laid down a gritty backbone upon which Luda created an east coast sound with a third coast feel. Racking up hit after hit, his albums Back for the First Time (2000) and Release Therapy (2006) were very well received, with the latter even winning a Grammy for album of the year in 2007.
Continuing to stay home to the likes of DMX, Method Man, Redman, and LL Cool J – who were all still releasing quality material – Def Jam Records was just as important in the '00s as it was in the '80s. Not only overseeing all releases from Jay Z under the Rocafella imprint – his 2001 album The Blueprint and 2003'sThe Black Album are often regarded as modern-day rap classics – Def Jam also offered the Brooklyn spitter a place on their staff as President and CEO. Signing the likes of Rihanna and Ne-Yo, it was his acquisition of a young beatmaker from Chicago by the name of Kanye West, who also had a thirst for rhyming, that solidified his position as one of the best business-minded rappers in Hip-Hop.
Back then, the Louis Vuitton Don made soulful beats with a sprinkling of jazz and spat thought-provoking words, all the while representing for the backpack rap community. Wearing the label loud and proud, Yeezy literally performed with a backpack attached to his back. A conscious rhymer with a clever mindset and political standpoints, his influences were obvious – A Tribe Called Quest, Brand Nubian, and Jungle Brothers. He released his debut album,The College Dropout, in February of 2004, and it went on to inspire other conscious rappers to step out from the shadows and into the commercial spotlight. Sticking to the same soul and jazz-induced script with his second album, Late Registration, not only did he continue with the same higher learning subject matter, West's Pete Rock-esque production similarities and thinking-outside-the-box rhyme schemes meant he was flying the flag for the underground but on a mainstream level.
Things began to change for West when he dropped his 2007 release Graduation. Beginning to test the lines of creativity, the Yeezy recognised today was born. Gradually moving away from the jazz and soul soundscape he entered with, he began experimenting with electronic instrumentation – his hit 'Stronger' sampled French electro-pop duo Daft Punk. It was at this point that he went on to offer fans an alternative to Hip-Hop's trademark sound.
With the likes of Talib Kweli, Lupe Fiasco, and Slum Village – whose producer was beat genius J Dilla (R.I.P.) – picking up where Kanye left off as far as the backpack sub-genre went, no artist pushed it upon the masses the way Common did. Originally going by the moniker Common Sense, Chicago's Lonnie Rashid Lynn, Jr. started his career as a street corner rhymer with street prophet tendencies sitting somewhere in between A Tribe Called Quest and Gang Starr. Debuting in 1992, while already having a Hip-Hop classic under his belt – the song 'I Used To Love H.E.R.' – it was his 2000 album Like Water For Chocolate that made him a fan favourite amongst Hip-Hop purists everywhere.
Soulful, intelligent, and charming, Common's rhymes rivaled the momentary gangsta rap popularity and Hip-Hop materialism, but don't get it twisted, he could still verbally fight with the best of them – his lyrical shot atIce Cube's Westside Connection, 'The Bitch In Yoo', is renowned as one of Hip-Hop's finer diss records. In 2005, he released the critically acclaimed Be.
When asked in an interview with TaleTela.com about why there were hardly any groups or crews in the '00s, Kay Gee of Naughty By Nature answered, "I think everybody is a little more solo and selfish now…Hip-Hop started out as crews. I think that's been lost somewhere along the way." And while Q-Tip of A Tribe Called Quest proved this to be true after splitting from his group and unleashing the pop crossover album, Amplified, two groups who were exempt from Kay Gee's statement were The Roots and Jurassic 5. Keeping within the spirit of Hip-Hop's authentic range of creativity, both groups incorporated elements of jazz and soul into their music as well as non-materialistic rhymes about life, love, and social matters.
Jurassic 5 proved to be a hit amongst underground fans, having mild commercial success with the title track to their 2000 album Quality Control, and it seemed as if the purists uninterested in what the commercial markets were offering were the ones taking like a duck to water to J5's two turntables and a mic approach. With live instrumentation standard procedure for The Roots, the Philly crew were underground heroes with overground success. With 10 albums to their name, they went from being opposing contemporary rap pioneers in the '90s with Illadelph Halflife (1996) to a non-conforming commercially successful collective with three Grammys – one being for their beautiful Erykah Badu and Eve featured song 'You Got Me' – and an array of genre-defining albums including 2008's Rising Down. They also have a regular slot on ratings giant chat show Late Night With Jimmy Fallon.
As the decade marched on, hardcore rap was kept on people's radars via Wu-Tang rhymers Raekwon and Ghostface Killah. Consistently honored in the form of positive acclaim, the latter's 2006 LP Fishscale proved a highlight for fans of raw rap during a time of pop domination. Even when Nas moved over to Def Jam and claimed Hip-Hop to be dead (the album Hip-Hop Is Dead hit stores in 2006) fans of the rap of yesteryear still believed it was there; it just needed searching for. After the release of 2008's controversial Nigga, or Untitled as it was later changed to, Nas still today continues to push "real" Hip-Hop full of lyricism, social commentary, and street scriptures.
"It's just a victory lap baby, I'm just jogging/ And I ain't even out of breath/ The motherf**kin' best yet, sorry for cursing." – Lil Wayne 'Best Rapper Alive'
In a decade where physical record sales were on a rapid decline due to internet piracy, there was one rapper who could do no wrong. During the latter part of the decade the south were once again rising, and this time they were recognised more for their lyrical skill. While both Young Jeezy, whose albums Let's Get It: Thug Motivation 101 and The Recession were highly anticipated and very well received, and Rick Ross, whose consistent run of impressive record sales meant Port of Miami and Deeper Than Rap were looked at as solid bodies of work, portrayed a new example of success without having to sell several millions of records to prove it, the rapper who bucked the trend was Lil Wayne.
Releasing the platinum-selling Tha Block Is Hot in 1999 at 17-years-old, Lil Wayne became an overnight sensation. As part of The Hot Boys he lived on the charts during an era where Cash Money Records and No Limit Records successfully brought New Orleans bounce rap to the tip of rap's frontline. Gaining mild notoriety for his earlier work, it was his Carter series that aided him in becoming one of the most recognisable names in Hip-Hop. The first two volumes of his Carter series (Tha Carter and Tha Carter II) gave listeners a sampling of his unquestionable talent, but appearing sharper and full of wit – that some say is due to outside influences spanning from Harlem, New York – Wayne fast became the go-to-guy when it came to features – in 2012 he passed Elvis Presley as the male with the most entries on the Billboard Hot 100 with 109 songs. Selling over a million copies of his groundbreaking album Tha Carter III in a week, which at this point was unheard of due to the decline in physical sales, Wayne had reason to claim the "best rapper alive" tag.
Between varying styles, trends, race acceptance and internet piracy, the years from 2000 to 2009 were an eclectic mountain for Hip-Hop culture to climb, but an enjoyable climb nonetheless. Musically, gangsta rap, crunk, and party rap dominated the charts, but lyricism crept back in and satisfied fans not-so-content with just a dope beat. With some seriously exciting and eargasmic albums released throughout the decade, even through hard times, quality reigned supreme. The commercial paradox many artists found themselves in actually ended up helping the culture. Introducing a new audience, which in turn meant more sales – 2012 saw the music industry's first profit in 15 years – Hip-Hop is in a good place; you just might have to open your eyes and ears to find what you're looking for.
Find out about the artists that shaped the 00s by checking out our Hip-Hop Hereos: The Golden Age feature…
Format:
UK English