45 45s That Changed The World
Great songs are a compelling soundtrack to our inner worlds, and any list of key singles will be personal rather than definitive, but the 45 45s in our playlist still inspire and delight.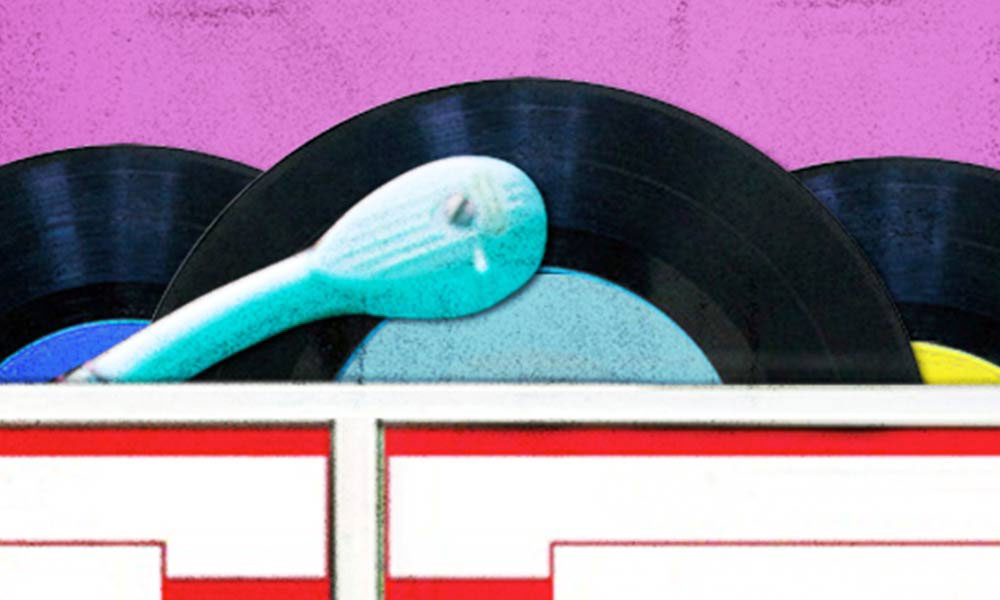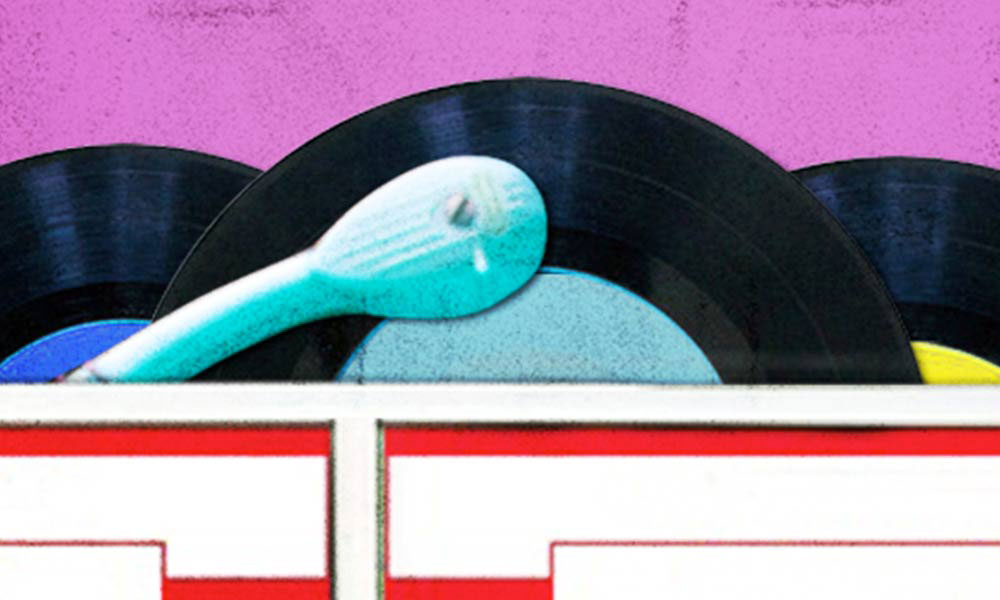 When the first 45rpm record – a green vinyl of Eddy Arnold's "Texarkana Baby" – went on sale on March 31, 1949, from RCA Victor records, it had rival record companies scrambling to produce their own. It was soon clear that the public, especially the young, were willing to buy singles by the millions.
The seven-inch 45 was a nifty replacement for the heavy shellac-based 78 record, and a competitor to the 33 long-playing album (45 comes from 78 minus 33) and it unleashed a music revolution. Within five years, more than 200 million 45s had been sold and the boom made global superstars of people such as Elvis Presley and Chuck Berry, etching their songs into the public consciousness.
Sometimes luck played its part in creating monster hits, especially when an ear attuned for quality and popularity was involved. In 1954, Presley was taking a break during a recording session at Sun Studios when he began larking around and improvising an uptempo version of blues singer Arthur Crudup's 1946 song "That's All Right." Bill Black came in on bass and Scotty Moore played some guitar licks to join in the fun.
Their musical enthusiasm might have gone unrewarded had not producer Sam Phillips been paying attention. Phillips recorded their version immediately. A disc was sent to a Memphis DJ, who played it repeatedly, and the public was quickly shaken up. It was certainly not the last time a radio station would play a major part in creating a hit single.
It was also good fortune, albeit allied to a less experienced ear, that helped Bill Haley's song "(We're Gonna) Rock Around The Clock" become a runaway success that same year. Haley and his Comets had recorded the song only as a late B-side addition to a quirky single called "Thirteen Women And Only One Man in Town," a track about a nuclear blast that leaves only 14 people alive. The apocalyptic single, released in May 1954, sold 75,000 copies and would have remained a musical footnote had it not been for a 10-year-old boy in Los Angeles who was captivated by the B-side.
The boy, Peter Ford, was the son of actor Glenn Ford, who had signed up to star alongside a young Sidney Poitier in a teenage-delinquency film called The Blackboard Jungle, set in an inner-city school. Ford mentioned Haley's song to director Richard Brooks and he picked it to play over the opening credits. The success of the Oscar-nominated movie sparked a buying frenzy and a million copies were bought in March 1955 alone. It was the first single by a rock'n'roll band to top the charts, and was No.1 for eight weeks.
The golden age of 45s came at a time when teenagers, in a less constricted post-war world, found in record-buying something to bond over and identify with. Music became the most popular form of entertainment and shaped teenage lifestyles. The teenagers wouldn't have known – or cared – whether a song aimed at their age group was written by a middle-aged man (as with "Rock Around The Clock") or based on an old traditional (as with Chuck Berry"s "Maybellene"). If a song was about dancing, fun, cars and love, it hit the spot.
There were folk, blues and even classical music 45s (classical was produced on red vinyl), but Chuck Berry was always going to rule over Beethoven when it came to mass consumer appeal. As John Lennon put it: "If you tried to give rock'n'roll another name, you might call it Chuck Berry." The rise of 45s went hand in hand with the rise of rock music.
Despite the surge of teenage buying power, sometimes performers had to adapt their music to the market and to prevailing moral attitudes. Richard Wayne Penniman, better known as Little Richard, has called himself "the architect of rock'n'roll," and he was also savvy enough to know when he needed to compromise. With "Tutti Frutti," a groundbreaking song recorded in a cramped studio in New Orleans, he put all his frenetic energy into delivering the memorable opening line, "A wopbopaloobop alopbamboom" (his vocal version of a drum pattern), having agreed to sing sanitized lyrics to a lewd song he played to risqué audiences in clubs; and hence "Tutti frutti, good booty" became "Tutti Frutti, aw rooty."
The history of 45s is littered with examples of offensive or controversial lyrics being cleaned up or even censored, as when, a quarter of a century after "Tutti Frutti," Frankie Goes To Hollywood had a hit with the explicitly sexual "Relax," despite the song being banned by the BBC in the UK.
Frankie Goes To Hollywood - Relax (Official Video)
The initial wave of 45 hits had come from the US (the UK did not issue 45s until 1952) and music fans throughout Europe were hungry to get their hands on the latest releases. If they were fortunate, they also saw their heroes in action, as they did when duet specialists Les Paul and Mary Ford toured in 1952, following another hit with "How High The Moon." As well as the record-buying public, the influx of 45s was inspiring young musicians around the world. Elton John, The Rolling Stones, Paul McCartney and his fellow future Beatles were all shaped by American rock'n'roll. In due course, they would make their own waves across the Atlantic.
"Tutti Frutti" was a key song for McCartney and a staple in his early performances. What made the Liverpool lad stand out was a burning desire to compose his own songs and potential hits. "Love Me Do," jotted down in a school notebook by McCartney, was the first hit single for The Beatles. The song gave the Fab Four the confidence to perform their own material rather than just cover songs by Ray Charles and Little Richard.
Part of what makes a record such as "Love Me Do" seminal is the indelible mark it leaves on the minds of music lovers. It's telling that "Love Me Do," despite never getting higher than No.17 in the charts, has been chosen by 16 different castaways on the long-lasting UK radio show Desert Island Discs, including musician Brian Eno, who would have been 14 when it was released. Awesome songs are often landmarks of our youth.
"Love Me Do" was just over two minutes long and, though most of the singles of that time were brief (Maurice Williams And The Zodiacs' doo-wop version of "Stay" was just one minute 37 seconds long) some were innovative and musically ambitious.
Ray Charles' "What'd I Say," released in 1959, is one of the most influential songs in popular music. The song evolved when Charles started improvising in the 12 minutes he had left to fill at a concert. Charles called across to his backing singers The Raelettes, "Listen, I'm going to fool around and y'all just follow me." The crowd went wild and he knew he had to get it straight on record. The song, which blended blues, gospel, pop and soul in stirring call-and-response lyrics, was a groundbreaking triumph.
Three-minute singles became the norm in the early 60s (almost all produced in stereo sound by then) and record company bosses debated about the chances of success for Bob Dylan's 1965 song "Like A Rolling Stone," which lasted more than six minutes. Its success encouraged future epics, among the best of which is the long and stirring 1972 soul song "Papa Was A Rolling Stone" by The Temptations, which won three Grammy awards and remains a classic.
More is sometimes less, though, particularly with the slightly bonkers "MacArthur Park," a surprise seven-minute hit from the Irish actor Richard Harris, the star of This Sporting Life. The lyrics have been mocked (Jimmy Webb, the songwriter who gave the world "Galveston"/"Wichita Lineman," equates lost love with a cake left out in the rain), but songwriter and thespian both may have laughed all the way to the bank with a No.1 whose lush orchestration also won a Grammy for best arrangement.
Perhaps it's unfair to label "MacArthur Park" simply as a novelty song, in the same vein as Ray Stevens" "The Streak," for example, because it's a single with genuine staying power. Donna Summer, whose songs such as "I Feel Love" did much to define the disco movement of the 70s, had a hit with Webb's song, and it even returned to Billboard's Dance Club chart following Summer's death in 2012.
Some 45s become ingrained in popular culture. Dave Brubeck's "Take Five" (1959), the biggest-selling jazz single ever, was deemed just right as the background music for a key moody scene in the acclaimed HBO show The Sopranos. Queen"s "Bohemian Rhapsody" appears in the film Wayne's World, and Sam Cooke's civil-rights anthem "A Change Is Gonna Come" was sung by James Taylor to a fictional president in The West Wing – and to a real president in 2008, when Bettye LaVette and Jon Bon Jovi performed it for Barack Obama's inauguration. Decades on, these marvelous tunes still resonate.
Say It Loud - I'm Black And I'm Proud (Pt. 1)
The single as a potent political tool is another significant part of the history of 45s, whether that is James Brown's song about black empowerment, "Say It Out Loud – I'm Black And I'm Proud," co-written by Brown with Pee Wee Ellis, the saxophonist known later for his work with Van Morrison, or Marvin Gaye"s "Abraham, Martin And John" (also from 1968), such a moving composition about the assassinations that have blighted America.
Political songs are not just been the preserve of America, though. There were many protest songs by European musicians in the 60s, a tradition taken up by Sex Pistols with their single "God Save The Queen," which was also banned by the BBC in 1977, the year of the Queen's Silver Jubilee. The desire to make a statement with music has continued (think The Smiths and their unsettling song "Meat Is Murder"), including in America, with the environmental rock of "Monkey Gone To Heaven" by Pixies, or a piece of neat ironic social commentary from the 90s in Beck's "Loser."
Beck - Loser (Official Music Video)
Singles also represented their times. Aretha Franklin turned Otis Redding's "Respect" into a potent feminist anthem; Jimi Hendrix's "Purple Haze" and Jefferson Airplane's "White Rabbit" captured the psychedelic and drug-fueled times of the late 60s.
Showmanship has always been a big part of music (think of Louis Jordan, the King Of The Jukeboxes, who had 18 No.1 hits in the 50s) and it continued with artists such as Hendrix. What changed was that the power of television made the art of performing vital to the success of a 45 (especially once music videos took off) and some music is intertwined with the image of its glitzy performers.
Abba - Waterloo (Official Music Video)
David Bowie's extravagant "Space Oddity," and his Major Tom character, is part of a pattern that weaves through ABBA and their dances in outlandish outfits to hits such as "Waterloo" (a song that originally had the far less memorable title "Honey Pie"), through to Freddie Mercury and his grandiose display on the video for the 1975 hit "Bohemian Rhapsody," on from Beastie Boys and their iconic tongue-in-cheek videos and songs in the 80s (even if some people didn't quite get the irony) through to modern eye-catching performers such as Lady Gaga.
The late Bowie was a one-off original, but sometimes hitting the chart bullseye involved taking an existing song and shaping it into something more commercial. "Girls Just Want To Have Fun" was originally written and recorded in 1979 by Robert Hazard, who performed it from the point of view of a girl-crazy bad boy. Cyndi Lauper made it her own, with an anthem-style girl-power version in 1983. Lauper's video became totemic and inspired its own fashion trend.
Sometimes the trick was purely musical. In 1981, Soft Cell's Marc Almond changed the key in which he sang "Tainted Love" and, bingo, had a fresh hit with a 1964 song from Gloria Jones.
At other times there is no grand plan; the public just like what you offer. Black Sabbath's "Paranoid," a heavy metal song that was a hit in Europe and the US, came about, the band later admitted, because they had needed a three-minute filler for the album. Sometimes singles define an artist's commercial breakthrough, as with Prince's "1999."
Scores of 45s have a lasting musical influence. The sound of Parliament was such a distinctive model for funk; Musical Youth's "Pass The Dutchie" popularized reggae on both sides of the Atlantic; Run-DMC helped usher in a new style of hip-hop with "It's Like That"; while Nirvana brought alternative rock into the mainstream with "Smells Like Teen Spirit."
Nirvana - Smells Like Teen Spirit (Official Music Video)
Music doesn't have to be influential to be memorable. Songs can be a refuge, a joy, a means of digesting time, in WH Auden's lovely phrase, or simply something to dance to. Keith Richards was only half-joking when he said that rock'n'roll was music for the neck downwards. Many lasting memories have been created by dancing to The Rolling Stones" "(I Can"t Get No) Satisfaction," "Good Vibrations" by The Beach Boys, or Michael Jackson's 1979 hit "Don't Stop 'Til You Get Enough."
There had been dance crazes before Michael Jackson, of course (The Charleston was pretty popular in its day), but the rise of rock singles from the 50s forced big-band music out of dance halls, which saw that the money lay in rock'n'roll nights, and new popular dances, such as Chubby Checker's "The Twist," became all the rage.
My Generation (Live / Medley)
The whole concept of the generation gap was immortalized by The Who in 1965. But 45s were not just an audio sensation, they were exciting objects in themselves. People can normally remember the first single they bought, especially if it was graced by a beautiful miniature jacket. It was a thrill to buy a 45. The smell of new vinyl was good, even if you did worry about scratches. Guitarist Johnny Marr has described the 45s as an "otherworldly object." It is no wonder that vinyl is still celebrated, though streaming and digital downloads bring the single-buying experience to a 21st-century audience in an exciting instant way.
Special songs have the power to make people feel connected, even if it is sharing a feeling of grief by listening to the same song. John Lennon's "Imagine" was not even released as a single originally, but after his murder it became a No.1 hit as people sought solace from his beautiful words. It is also telling that Elton John"s re-recorded version of "Candle In The Wind," released after the death of Princess Diana, remains the best-selling single of all time.
Whether it's Bowie's "Space Oddity," a masterpiece of alienation, Sly And The Family Stone's meditative "Family Affair" or the pulsating joy of Fats Domino's "The Fat Man" (one of the big hits of the inaugural year of the 45), great songs are a compelling soundtrack to our inner worlds and a terrific way of simply being entertained. Any list of key singles will be personal rather than definitive, but the 45 45s in our playlist still inspire and delight.