Listen To Bailen's New Single 'Tired Hearts'
The band's new album, also titled 'Tired Hearts,' is out May 5.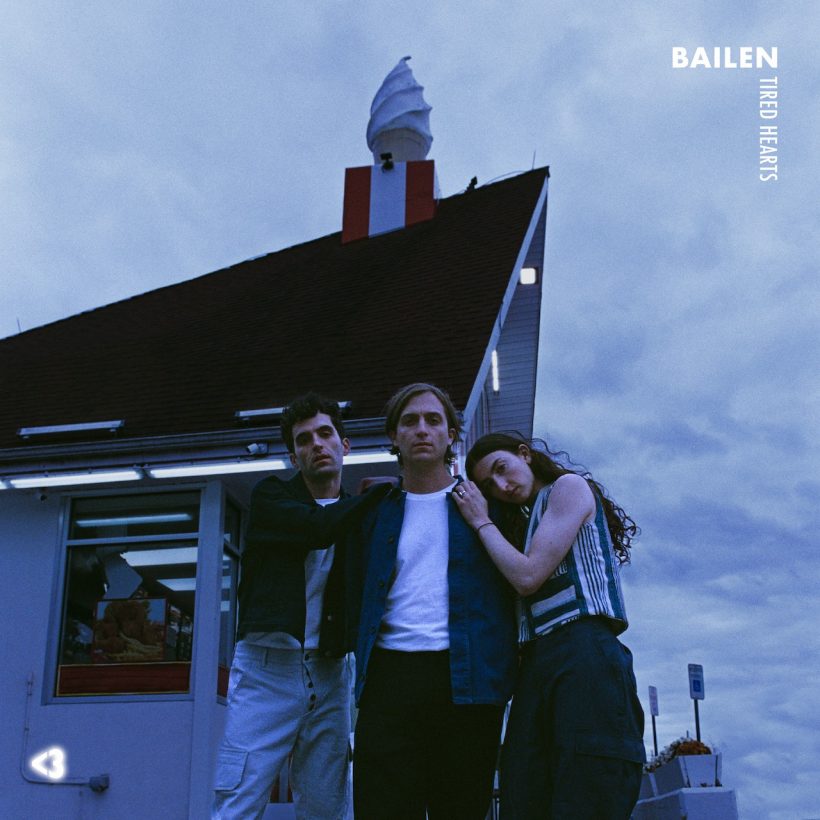 Rising indie-pop trio Bailen has shared "Tired Hearts," the title track from its second full-length album of the same name, due May 5, 2023, via Fantasy Recordings.
Building from a gentle synth-figure intro, the ethereal, reflective track soon transforms into a lustrous, probing, and powerful search for acceptance.
"'Tired Hearts' is one of the first songs we wrote for this new album," the band explained. "It set the tone for where we took the rest of the songs both thematically and musically. The song began as an adaptation of a 19th century poem about an Irish factory worker and examines the search for understanding and belonging while our means of survival drives us further from that goal. To be quite honest, this is a song about late-stage capitalism."
In February, the New York City based siblings shared the album's first single, the alt-pop gem "Call It Like It Is," along with its cult classic-inspired video. The sparkling track, co-written by Bailen and X Ambassadors' Adam Levin and Sam Harris, is "an anthem for anyone who refuses to be taken advantage of," the band stated. "It unmasks the ugly truth behind shiny veneers."
Bailen is currently on a nationwide, 25-date tour that is set to visit major cities across North America before finishing with a hometown performance at New York's celebrated Le Poisson Rouge on May 20th. Bailen is also set for high profile appearances this week at Austin's famed SXSW Music Festival, from March 14-16.
On Tired Hearts, Daniel, David, and Julia Bailen deliver an alluring set of songs that navigates the space between the heart's expectation and the head's sober reality. At times both intricate and playful, measured and elaborate, the album's 12 original songs wrestle with an uncertain future where ethics and morality—both communal and personal—are constantly shifting.
Produced by Brad Cook (Bon Iver, Waxahatchee) with Bailen, and mixed by Lars Stalfors (Soccer Mommy, St. Vincent, Local Natives) Tired Hearts' taut, synth-driven tracks are centered around Bailen's radiant harmonies and adventurous arrangements furthering the group's exhilarating avant-pop evolution.