Study To The Music Of The Beatles With Instrumental Collection
'The Beatles: Study Songs Vol 1' is available now across streaming platforms.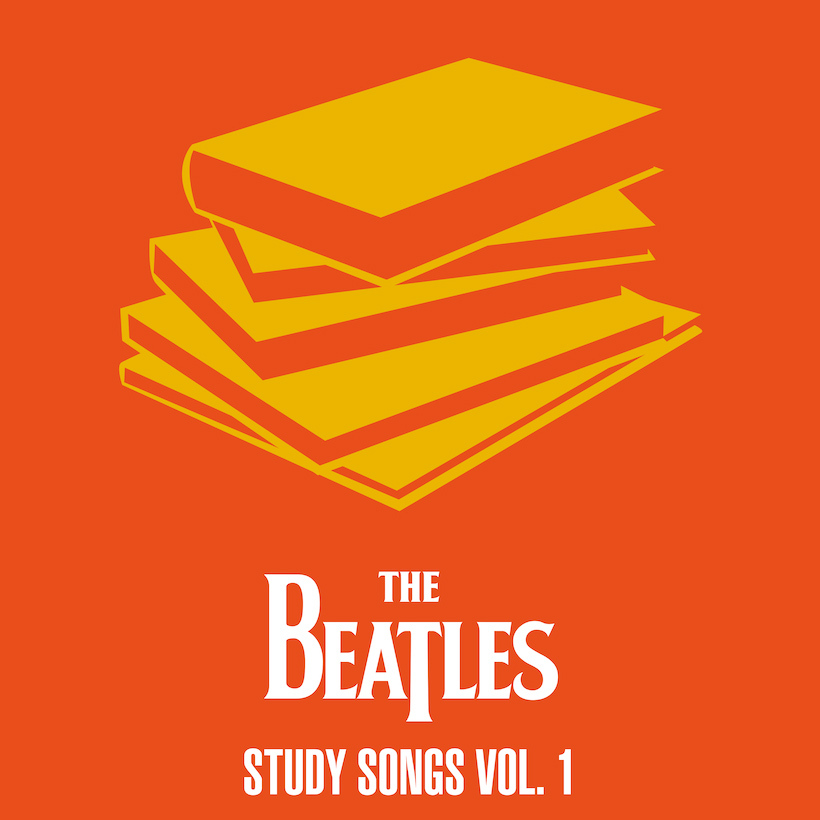 A curated collection of instrumentals will make schoolwork just a little more enjoyable, thanks to The Beatles' enduring hits.
Available now across streaming platforms, The Beatles: Study Songs Vol 1 includes six tracks – all featuring the band's original instrumental takes. The collection not only offers a soothing backdrop for studying but also introduces a new generation to The Beatles' unparalleled catalog of music.
The collection opens with "Because," from 1969's Abbey Road. The instrumental track features an arpeggiated guitar riff played by John Lennon, backed by Paul McCartney on bass and producer George Martin on harpsichord. Ringo Starr can be heard in the background, guiding the musicians with a faint but steady beat. Missing from this version, in addition to multi-tracked vocals, are distinctly woozy Moog synthesizer lines, as played by George Harrison.
A buoyant instrumental from "Penny Lane" follows. The nostalgic song, which details the sights, sounds, and characters from the band's youth in Liverpool, was originally released in 1967 as a double A-side with "Strawberry Fields Forever." Listeners will hear several, overdubbed piano tracks played by McCartney, as well as the sounds of a harmonium, played through a guitar amp.
McCartney also can be heard playing bass lines, with accompaniment from Harrison and Lennon on guitar and piano, and percussion from Starr. While this version offers a paired-down instrumental take, Martin added a variety of other instrumentation in the final recording, including cheery brass and woodwind overdubs, plus a multitude of sound effects.
Within You, Without You (Instrumental / Anthology 2 Version)
Heavily inspired by classical Indian music, George Harrison's "Within You Without You" offers a unique addition to the playlist, and was the result of his studies with sitar virtuoso, Ravi Shankar. The instrumental track showcases the hypnotic sounds of the sitar, as well as the traditional tabla, tambura, and dilruba. The meditative song was Harrison's sole contribution to 1967's Sgt. Pepper's Lonely Hearts Club Band.
Also off Sgt. Pepper is "She's Leaving Home." The Baroque-inspired ballad stands out as one of the few Beatles songs that doesn't feature instrumentation by the band's four members. Instead, a small string orchestra performed the backing track, as heard in this collection.
Harrison's enduring love song, "Something," off Abbey Road, follows. This particular instrumental take isolates a stunning performance by the string section, which played a soaring arrangement by Martin.
Concluding Study Songs are the commanding string and brass tracks from Abbey Road's "Golden Slumbers"/"Carry That Weight" – two of the eight songs from the dramatic, 16-minute medley that makes up the penultimate track of the album.
Click here to stream The Beatles: Study Songs Vol 1.