Billie Eilish Questions 'What Was I Made For?' On 'Barbie' Soundtrack Contribution
The singer joins a star-studded line-up for the soundtrack for Greta Gerwig's new movie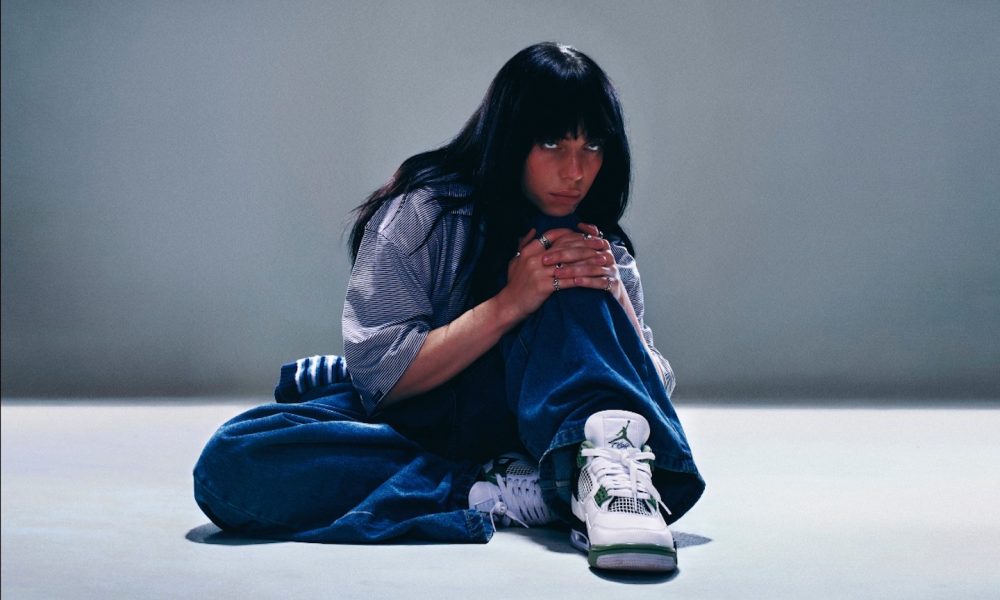 Billie Eilish has released her contribution to the Barbie movie soundtrack with the emotional single "What Was I Made For?"
A piano-led, tender ballad, the new song finds the star searching for purpose. "I used to float, now I just fall down," she sings. "I used to know, but I'm not sure now/What was I made for?"
"What Was I Made For?" features contributions from Eilish's brother FINNEAS and a snippet of it featured in a recent trailer for the movie. The video – which was directed by the singer – sees a blonde Eilish sitting at a table sorting through dolls' clothes.
Billie Eilish - What Was I Made For? (Official Music Video)
"We made this song for Barbie and it means the absolute worrrrllld to me," the singer said when announcing the track. "This movie is gonna change ur lives, and hopefully this song will too. Get ready to sob." In a press release shared today, she added: "to be real with you this all seemed to happen in a time when i really needed it. i'm so so thankful for that."
Eilish is one of many big names to feature on the Barbie soundtrack, joining the likes of Slash, Karol G, Nicki Minaj, Ice Spice, Tame Impala, and Sam Smith. The latter confirmed their contribution to the OST, "Man I Am," earlier this week. The track will be sung from the perspective of the Kens and will arrive on July 21.
"I cannot begin to express how incredibly excited I am to be a part of the soundtrack to this already iconic film," Smith said. "I was invited by the incredible [Mark Ronson] and Greta Gerwig to write a song from the perspective of Ken for one of the scenes and we honestly had so much fun with this. I cannot wait for you to hear what we've created together. Barbie Land here we come!!!!"
In other Billie Eilish news, it was recently announced that she will be among the stars appearing on the third season of Dua Lipa's podcast Dua Lipa: At Your Service.
In May, Eilish officially released her cover of Drake's "Hotline Bling," which was originally shared as a B-side to her single "Party Favor" – a special 7-inch release for Record Store Day 2018. Although that version was two minutes long, the official release has been edited down to one minute.