Watch Billy Idol And Paul Stanley Star In Workday Super Bowl Commercial
The commercial also stars Joan Jett and Ozzy Osbourne.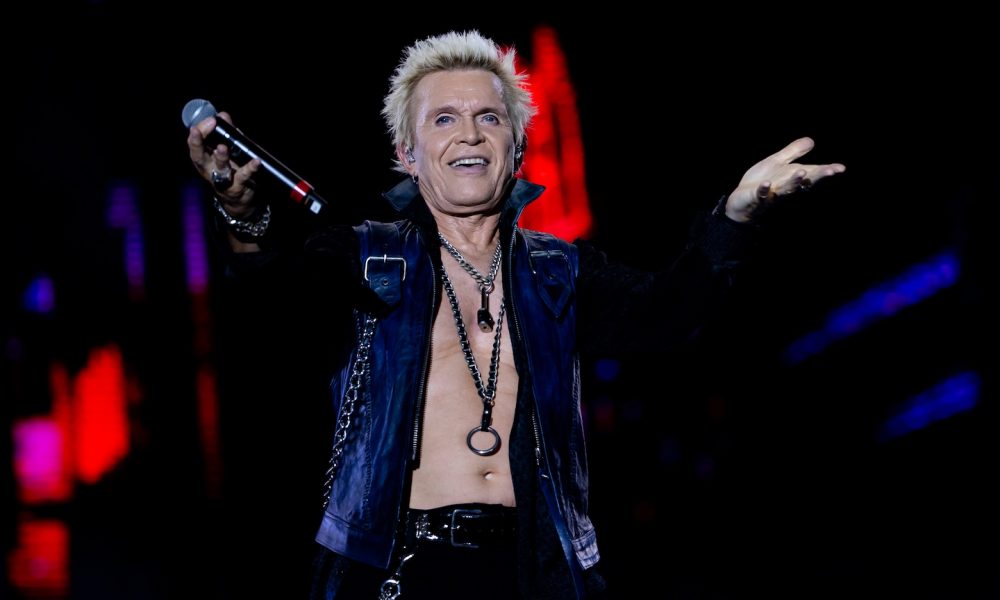 A new Super Bowl ad from Workday stars Billy Idol, Paul Stanley, Ozzy Osbourne, Joan Jett, and more. The commercial makes fun of corporate people who use the term "rockstar" too loosely.
Shop the best of Billy Idol's discography on vinyl and more.
"Hey corporate types, will you stop calling each other rock stars?" asks Stanley at the commercial's start. "Do you know what it takes to be a rock star?" Joan Jett adds. "I was on the road since I was 16."
"I've trashed hotel rooms in 43 countries!" says Billy Idol. "I've done my fair share of bad things," Ozzy Osbourne muses in the commercial. "Also, your fair share of bad things."
It's an exciting time for Billy Idol fans. It was recently confirmed that he'll be headlining the Cruel World Festival alongside other headliners Iggy Pop and Siouxsie Sioux, who will take the stage for her first North American performance in 15 years.
The iconic rock star will also take his lauded live show back on the road this spring with a run of headline tour dates. Kicking off on March 30 in Scottsdale, the run features performances at various theatres, amphitheaters, and festivals.
Performing a career spanning set, including a myriad of hits and new music from his latest EPs, Idol will be joined by his longtime band featuring his collaborator and lead guitarist of over forty years, Steve Stevens. Tickets for the Billy Idol Live 2023 Tour are available for purchase Friday, January 27 at 10:00 a.m. local time at Billy Idol's official website.
On January 13, Idol was honored with the first Hollywood Walk of Fame Star of 2023. The ceremony included guest speakers Henry Rollins and Shepard Fairey. Last year, Idol released his latest project The Cage EP via Dark Horse Records. The new music followed Idol's 2021 The Roadside EP, which received praise from fans and critics alike. The Cage EPfeatures production contributions from Tommy English, Zakk Cervini, Joe Janiak, and Butch Walker, while English also co-wrote three of the EP's tracks with Idol and Stevens.