BLACKPINK's Rosé Drops Cover of Stephen Sanchez's 'Until I Found You'
The cover was released in honor of the singer's 26th birthday.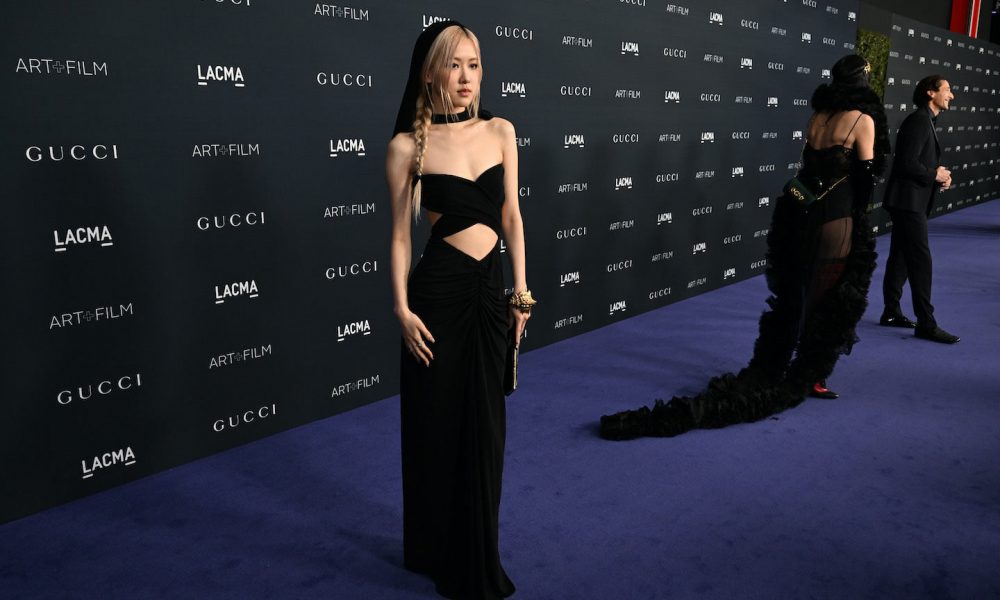 It may be her birthday, but BLACKPINK singer Rosé has given fans a present: a cover of Stephen Sanchez's "Until I Found You.""[My] cover of the sweetest song, Until I Found You is out now on Youtube," Rosé wrote on Instagram. "[Many] thanks to everyone for congratulating me on turning 26 ! I love you all so much mwahh."
ROSÉ - 'Until I Found You (Stephen Sanchez)' Cover
The original version of the song, released in 2021 via Republic Records, went mega-viral on TikTok for its retro feel, and Sanchez went on to perform it on shows like Late Night with Seth Meyers. Rosé's cover is a unique take on the song: trading the 1960s electric guitar sound for a stripped-back acoustic interpretation. With no electric guitar for the bridge's guitar solo, Rosé opts for humming a new melody in its place in which she layers her own harmonies.
The singer didn't share if she's the one playing that acoustic guitar, but she has expressed her passion for the instrument. Last year, she told Rolling Stone: "During my time off, I started to realize I just love to sit and sing. Recently I started picking up the guitar again. I hadn't been doing that for the past two or three months — caught up in life. But I had a few days when I didn't have anything. I didn't plan anything. I just decided to stay home and see what happens."
Stephen Sanchez - Until I Found You (Official Music Video)
Rosé has had her Youtube channel, Rosesarerosie, since last year, and she's posted a number of covers and vlogs since its founding. For her 25th birthday, she released three live studio covers of songs from Coldplay, Neck Deep, and Oasis. Speaking about her covers, the singer told Elle Korea, "I chose songs that make me happy when I hear them on the street, songs that I enjoy listening to these days, and songs that remind me of the past."