'Bowie Odyssey 73,' Fourth Instalment In 'Odyssey' Series, Due Next Month
The book will be published on May 25 by Omnibus Press in paperback and strictly limited edition hardback.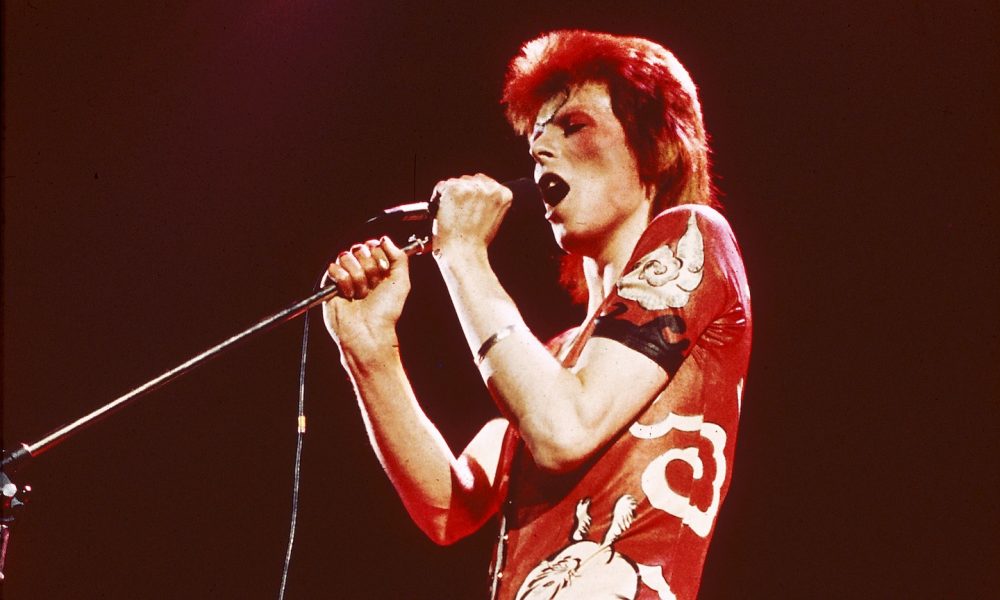 The fourth instalment in author Simon Goddard's acclaimed Odyssey series of year-by-year chronicle of the life and work of David Bowie, Bowie Odyssey 73, will be published on May 25 by Omnibus Press in paperback and strictly limited edition hardback.
The new edition charts Bowie's transition from his pop breakthrough of 1972 to his "retirement" of 1973, and Ziggy Stardust morphing into Aladdin Sane. He becomes the biggest-selling album artist in the UK but, as his fame increases, so do the attendant pressures and pitfalls, alongside extramarital affairs, a cocaine habit, and the unwelcome reappearance of his earlier pop character "The Laughing Gnome."
'Dramatic and blackly comic'
The new volume is described as "the most dramatic and blackly comic book in Goddard's novelistic series so far – a gripping, unsentimental portrait of inspiration, insanity and the thin line that divides." It covers his 1973 travels in Japan and Russia, a triumphant tour of Scotland and domestic upheaval from "suburban Kent to seedy Maida Vale and swinging Chelsea." In the style of the series, Bowie's story is interwoven with key historic events of the period, including IRA bombings, Big Biba, the wedding of Princess Anne, and the death of glam rock.
Bowie Odyssey is planned to be a ten book, year-by-year chronicle of Bowie's life, "grounded in fact, written like fiction," and will reach its halfway point next year with Bowie Odyssey 74. Praise for the series has come from Mojo, which says it is "as lusciously all-enveloping as its subject demands"; Classic Rock, which calls an earlier edition "the best book written about its subject… stupendous"; and Mike Scott of the Waterboys, who enthuses: "My God it's brilliant…a delicious romp."
Further praise has come from the Sunday Times, which says Bowie Odyssey is "a full-on sensory immersion in Bowie's universe," and Record Collector, which notes: "Like an all-seeing eye, Goddard's prose is both wide-angle lens and claustrophobic internal monologue."
Read uDiscover Music's feature on the Best David Bowie Collaborations.