Common Goes Behind-The-Scenes Of 'The Light' For Vevo Footnotes
The collaboration is part of Vevo's Hip-Hop 50 celebration.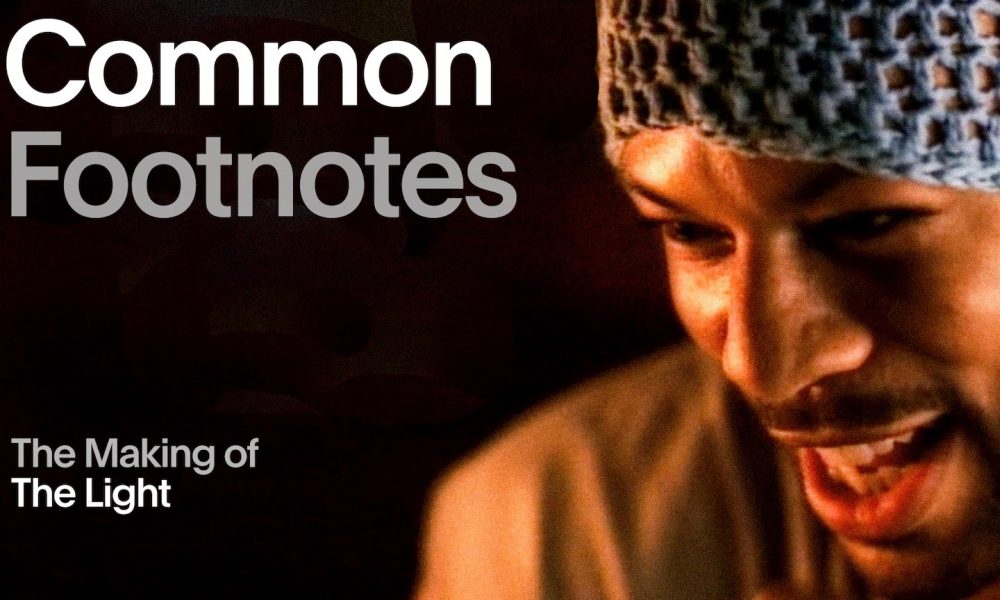 Academy Award, Grammy, and Emmy-winning artist Common takes fans behind the scenes of the official music video for Like Water For Chocolate standout "The Light," in the latest installment of Vevo Footnotes. The exclusive content is part of Vevo's celebration to honor the historic 50th Anniversary of hip-hop.
Says Common: "Thank you Vevo for always supporting my work, this is dope to be a part of Vevo Footnotes. This is the 50th anniversary of hip-hop, and man…hip-hop has changed my life in ways that I can't even fathom. I thank God for hip-hop, and thank y'all for celebrating 'The Light' and including it in Footnotes for the celebration of hip-hop's 50th anniversary. Peace."
Common - The Making Of 'The Light'
In the episode, Common pays tribute to J Dilla, delves into how Erykah Badu influenced the song's message about the different dimensions of love, and shares how, as a Southside Chicago dude, he initially felt uncomfortable about not wearing socks during the music video shoot.
Additionally, Common discusses "The Light" being one of his greatest videos, his favorite line in the song and how proud he is that so many people have told him they've played the song at their weddings.
Regarding Dilla, he says, "Sonically, I give all the respect, honor and credit to J Dills because he produced the music. It was a sample from a beautiful Bobby Caldwell song called 'Open Your Eyes.' Dilla played me the beat he made for it, and I was like 'Yo, this is incredible.'"
He also reflected on his sock hesitancy, recalling, "One of the most challenging things about shooting the video for me was just making sure I let go. I'm a Southside Chicago dude, so some of the stuff was like 'Okay, I am in the space of artsiness?' And some of it was like 'Okay, is this a little too poetic?' I had to make sure I was being true to myself. They told me 'We need you to wear no socks,' and I thought it was a little weird. I was in my artsy space and everything, but no socks? Don't know if I was ready for the no socks thing, but I did it."
Listen to Like Water For Chocolate on Apple Music and Spotify.